A substitute for the Galaxy Ace has finally arrived and it is the Samsung Galaxy Ace Plus S7500. If you compare it to the midrange model of the Galaxy Ace, you will see that it comes with a bigger screen and a much quicker processor and has been said to be the perfect phone for those who are beginning Smartphone users. The plus for those coming off a "dumbphone" is that they can try out the Samsung Galaxy Ace Plus without spending a ton of cash as it is a fairly inexpensive model to upgrade to because this droid is entry level.
With the Samsung Galaxy Ace Plus S7500, the makers really went an extra mile put making it a 3.6 Gingerbread 2 and adding its newest version of the TouchWiz UI for an experience that is more refined in nature. The performance has gotten a boost as well with the addressing of certain features that Samsung new were a must for their phones to have a better success rate. One feature that was revamped is the video recording system which in the past was poor at best. Samsung now seems to be covering all of their bases and they have finally gotten it right with a Smartphone that is midrange.
With the Samsung Galaxy Ace Plus S7500 users will get a capacitive touchscreen experience, a touchscreen bar, 512 RAM and 3GB of built in memory. You can add up to 32GB's more by purchasing a microSD card separately. The camera is an auto focus job with 5 megapixels and boasts smile and face detection for a great shot anytime and its video recording system (again, this was revamped for this model) records at 30fps with a VGA that is 640 X 480. Overall, it appears to be a good starter Smartphone and its performance is good for what it is.
To unlock Samsung Galaxy Ace Plus S7500 use our unlocking service, and you'll receive the unlocking code fast, safe and secure.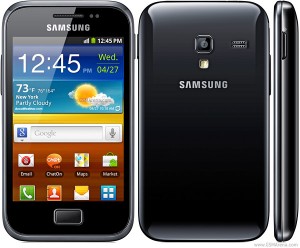 Comments
comments
Related posts: