Even though we have known for awhile that Android would be releasing the LG X3, it was still exciting to get the first look at it and define what its features and specs are to be for the new and excited users. When it was unveiled at the Mobile World Congress it was seen that the leaked screen shots were just a small taste of what this phone has to offer.
The latest information on the LG X3 specs are as follows: a display screen that measures 4.7 inches (fantastic size) and is 1280 X 720p. The Tegra 3 quad core processor is 1.4GHz (also fantastic). As for the cameras, for those who find this feature to be of utmost importance, the good news is that there is both a rear and front facing system! The rear is 8MP and the front is 1.3MP. I am no expert about the specs of the cameras but I do often find myself wondering why the power is so much greater in the rear camera than it is in the front? I will have to do some research on what seems to be an unfair imbalance. Moving on however, the battery is quite decent with 2000 mAh and the device runs off the Android 4.0.2 operating system.
For you phone junkies out there, this is an exciting time and I can only imagine that you are not so patiently awaiting the release of the LG X3. And you should be excited indeed! From what the reviews say from those who have had hands on
experience with this device at the World Mobile Conference, it appears that this new LG is going to be something special. The quad core that is featured in the LG X3 is enough of a surprise in itself. If it makes things run smoother and the new features are as good as I think they will be, this phone will be it this season!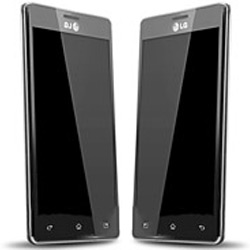 Comments
comments
No related posts.