11 Jan 2013
Best phones of CES 2013 – New competition for top brands?
Even if in our article about the first day of CES 2013 we covered two brand new mobile phones coming from Huawei and Sony, we still got more. After all, everybody was expecting top smartphones from this show. Oh and guess what? They have them. The interesting part is that they're coming from not so famous producers, who managed to surprise everybody. Are we talking about new competition for top sellers like Apple or Samsung? Well, it's just a matter of time. Until then, let's find some details about some of the best phones from CES 2013.
The first model that caught our attention comes all the way from Mother Russia and it's called YotaPhone. You're probably wondering what's so interesting about a phone with a name that can be mistaken with a Star Wars character. Dual screens. Besides the regular 4.3″ screen, it has another e-ink screen on the other side, both of them covered in Corning's new Gorilla Glass 3, making it the first phone with the new protection. Now comes the interesting part: you can use the e-ink screen for those times when your battery is low but you still need to use it for a map or an important document. Just swipe down on the main screen and it will show on the back screen, with some battery remaining. Pretty cool, huh? Unfortunately, all you tech enthusiasts will have to wait until the end of the year if you're planning to get one. Check out this video to see how this Russian prototype works:
http://www.youtube.com/watch?v=ohyXDO1s7Ks
The next model from our list is the Lenovo IdeaPhone K900, which is claimed to be as the thinnest model in its class – 6.9 mm to be more specific. Add a 5.5″ screen, a stainless steel and polycarbonate body and you have one stylish sharp and squared device. These materials remind me a bit about the LG Shine to be honest. The novelty about this phone is the CPU, as it's the first on the market loaded with Intel's new 2.0 GHz Atom processor, which helps it run smoothly Android v4.1 Jellybean. It has a camera of 13 MP and it is supposed to be a competitor for the recently launched Sony Xperia Z. Personally, I'm a fan of Lenovo and I regret a bit that this phone will only be available for the Chinese market.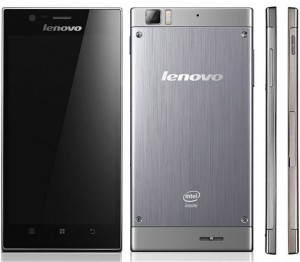 A few days ago we were talking about Chinese smartphones, ready to hit the worldwide market. Well, it seems that ZTE is more than ready to do it, with their new Grand S model, a phone that could sell more than decent if it was available for a larger market and not only for China. With a 5.0″ screen and high-end specs, like 1.7GHz quad-core Snapdragon S4, 2 GB of RAM, 13 MP camera and running Android v4.1, all these coming in a extremely thin 6.9 mm case are the ingredients for success. Not to mention that it's one of the best-looking and most impressive phones we've seen from ZTE.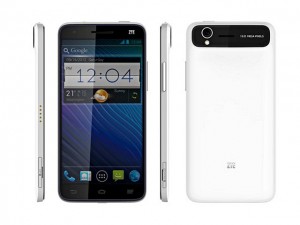 As you can see, the smartphone offer is getting bigger and bigger and in my opinion, in a few years there will be so much models available, from lots of producers that picking a new smartphone will be one of the toughest decisions ever. And this year's CES was just a starting point for this.