17 Jun 2013
Form vs. Function – The new Apple Mac Pro
Introduced at this year's WWDC, the Mac Pro is definitely a device you can't forget that quick!
I know we talked about another Apple product in the previous article, but last week has been pretty much about Apple, since at WWDC they released a lot of stuff: iOS 7, new MacBook Air and today's star, the new Mac Pro. Ok, but what's so special about it? It's just the new Mac Pro, most likely to have improved specs and a price that will scare a lot of people. Hold on, because there's something more important than that. The design. Yeah, the guys from Apple did it with this one. So, will the new Mac Pro impress everyone and sell like crazy? Before reaching a conclusion, let's the most important details about Apple's latest creation.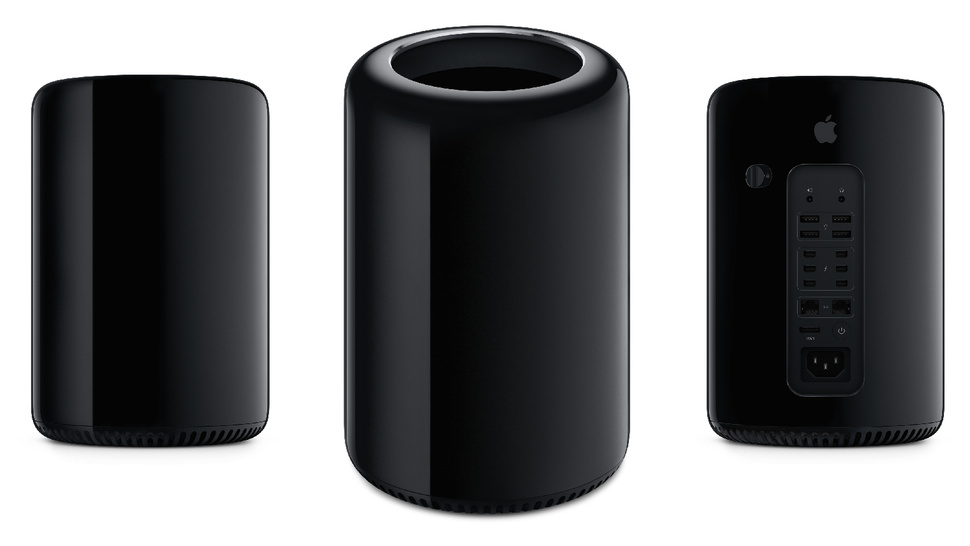 As I was saying, everyone was impressed about the…unusual design for a desktop and there were a lot of comparisons. Of course, there were a bunch of non-Apple fans (I don't really want to call them haters) who immediately compared it with a trash can. Honestly, if you look at it like this, there is a resemblance, but I find this rather funny than anti-Apple. Also, there were people saying that it's R2-D2 lost brother, who joined the Dark Side and the list could go on.  Let's say that this 9.9″ cylindrical thing is something new, who took everyone by surprise. Oh yeah, I forgot to mention. It's as big as a Nexus 10 tablet.
You know what they say, 'strong essences are kept in small boxes'. Well, this applies in this case. The 9.9" cylinder has some serious horsepower: Intel Xeon E5 processors, able to support up to 12 core configurations, alongside a pair of AMD FirePro workstation-class GPU. That means that it's like two times faster than the previous generation. And like this wasn't enough, it has a 1.866 MHz DDR3 RAM, resulting in 60 GBps of memory bandwidth.
Another aspect that caught a lot of attention is the multitude of ports available on the Mac Pro, especially the Thunderbolt 2 ports. A bit confused? Well, this six Thunderbolt 2 ports are able to support six chained devices. Do the math and you'll see that tha Mac Pro can support up to 36 different external devices hooked up to it. Why? Because you can't upgrade it, so if you need more internal storage, for example, this is the way you add an external HDD. The good thing about these ports is that they are backwards compatible with existing Thunderbolt connections, so you won't need to upgrade your older devices.
Nothing is known yet about the release date, but we incline to think that a fall release, maybe November is most likely to happen. It's been a while since Apple launched a desktop so radical. We don't know the price either, but considering that the new generation of MacBook Air is cheaper than the previous one, we like to believe that they're going to apply the same strategy again. Or is this too much optimism?
One thing is clear: damn, it looks good. All we can do now is wait and see what this little puppy can really do.
UnlockUnit.com provides cellphone unlocking solutions, using a safe, fast and secure method. Don't forget to check our Facebook and Google+ pages, in order to be updated with the latest tech news.