15 Mar 2013
It's here – Samsung Galaxy S4, Life Companion
After a long wait, mixed with rumors and leaked info and pictures, the Samsung Galaxy S4 was officially introduced last night, at the Unpacked Event, held at Radio City Music Hall in New York, by Samsung's head of mobile communications, JK Shin. After the phone was revealed and a few details were presented, the first idea that came into the attendants' heads was that the leaks were accurate this year, the phone perfectly resembling the one presented in some videos a few days ago.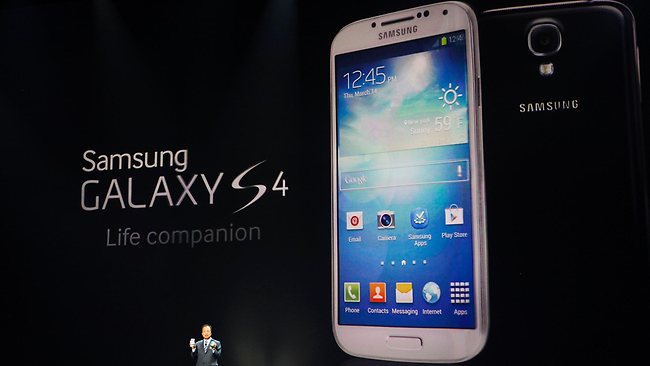 We have a polycarbonate case, which wasn't that well received by fans, even though it feels very lightweight. Still, compare it to the HTC One. Yeah, there's a total difference. The screen is a 5″ full HD super AMOLED, with a resolution of 1080 x 1920, 441 ppi density, all protected by Corning Gorilla Glass 3. As expected.
Key specs include a new processor, which, depending on the region, could be either a Samsung Exynos 5, or a Qualcomm Snapdragon S4 Pro. We also have 2 GB of RAM, 16, 32 or 64 GB internal storage and a removable 2,600 mAh battery, which is most likely to resist a whole day or even more of endurance using.
The camera is one of the star features of the S4. It has 13 MP, autofocus, face detection, touch focus and image stabilization and some new stuff, called Dual Shot, which takes shots with both the front and back cameras, integrating them into a single scene. The new camera can also take more than 100 shots in four seconds, followed by selecting the best in order to make a single frame. Nice photobomb avoiding strategy, Samsung.  Sticking to the camera part, we have another feature called Sound and Shot, which adds a 9-second audio clip to the image in the gallery. Somehow, it reminds me of HTC One, which captures 3 seconds of video before taking the photo. Cinema mode, another camera feature, lets you record a short video and choose a part to keep it static, meaning that you can have a moving background, while the central element of the picture stays the same. Ok, I want to get my hands on this phone as soon as possible.
Enough with the camera, as there's a whole new range of features on top of the Android 4.2.2 Jelly Bean. We have the rumored eye-tracking technology, which allows you to pause a video by simply looking away and resuming when you will look back, and also, Smart Scroll, which lets you scroll through your stuff without looking at the screen. Let's not forget about the S Health and S Translator, which supports 9 languages, allowing speech to text and text to speech translations. Last but not least, the Samsung WatchON, allows you to use your S4 as a remote control, thanks to the in-built IR blaster.
As you can see, we have more power, a better screen, an amazing camera and new exclusive features, all held up by a bigger battery, to use them for longer. The Samsung Galaxy S4 has all the characteristics in order to be considered the best Android smartphone so far. Will it be this year's best smartphone too? Until now, it has all the chances, with HTC One as it's only important rival. Your move, Apple.
UnlockUnit.com can unlock your cellphone, using safe, fast and secure methods.