10 Jul 2013
Keep Calm and Stay Safe – Top 5 Android Security Apps
Check out five of the best security apps for your Android device!
There has been a lot of fuzz lately around Android Security. A lot of tech sites were reporting some security flaws in Google's operating system, which can allow hackers alter some of your apps. I'm not very much of an expert in mobile security, so I won't get very much into this subject. The thing is that everyone started paying more attention to securing their data and smartphones in general, mostly from malware and other common and unwanted issues, like phone theft. That's why we picked five of the best security apps for your Android phone and arranged them in a top. Let the show begin…
1. Avast Mobile Security – Of course, you've heard about one of the most popular free anti-virus solutions for your PC. They've made their services available for Android devices too, still free. The user interface is very friendly and it brings some awesome features, like call and SMS forwarding, Privacy Advisor and, my favorite, you can set your device to call another number when it's lost or stolen. How cool is that? Well, I guess nobody wants to use this feature that often, but it's still cool.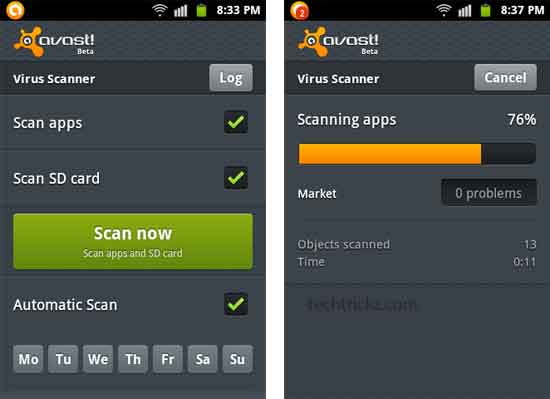 2. McAfee Wave Secure – Don't get that enthusiastic, as it doesn't have any of the virus scans of firewall that everybody loves, but it has some aces in his sleeve. For example, it can remotely lock your phone and delete all the important data from it. Also, you can back up and restore wiped data after securing the device or even track it, via GPS.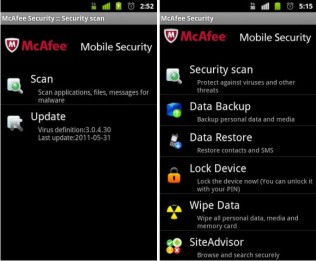 3. AVG AntiVirus Pro – One of the most popular mobile security apps, AVG provides anti-theft performance for your smartphone, including remote device wipe and lock functions. For the free version. If you're going for the paid one, you'll get some bonuses like App Locker or App Backup, which make your apps safe, besides other protection functions. No wonder it counts over 70 million downloads.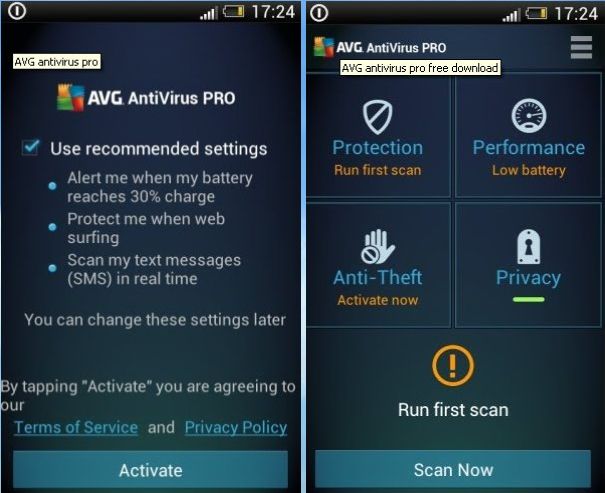 4. Kaspersky Mobile Security Pro – This one is a personal favorite. I've been using Kaspersky on my PC for a while and they never ceased to disappoint me. So I thought to give their mobile app a chance too. Good decision, as they provide protection against Android malware, theft or loss. The big difference is that if you want to make a factory data reset on your smartphone, Kaspersky asks for your PIN. Not bad, guys!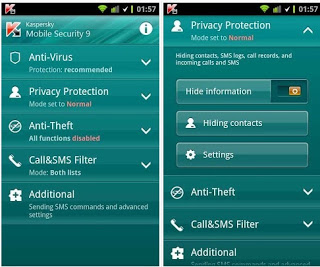 5. Norton Mobile Security – Going down memory lane again, Norton was probably the default antivirus for many of you, when you got a Windows PC or laptop. If you're choosing their mobile security solution, you will get a top malware protection solution and a feature that I liked very much, a front-facing camera anti-theft feature, called Sneak Peek. Through the Web portal, you can take a picture and see who's using your device. Definitely my favorite feature from what we've presented today.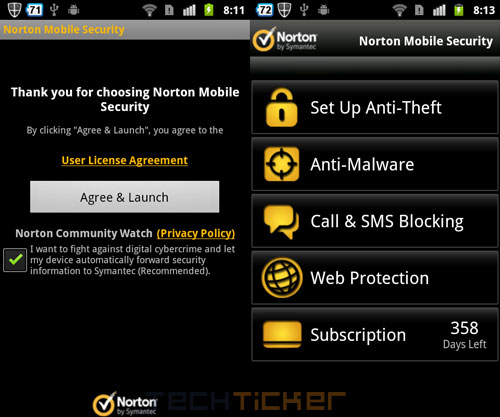 So there you have it, 5 top android security apps, in order to help you enjoy your Android phone at its maximum. Before ending, you should know that if you stick only to the Play Store when it comes to getting, you won't have any problems with malware or unwanted stuff. Not to mention that you will save a bit of RAM by not using a mobile anti-virus app. Still, if you want to live without worries, one of the above-presented apps could do just fine.
UnlockUnit.com can help you unlock your phone, using a safe, fast and secure solution. We also keep you up to date with the latest tech news, through our Facebook and Google+ pages.