02 Dec 2012
Mobile TV at its best – Motorola Atrix TV XT682
Even though at a first sight it looks like nothing more than a decent phone for daily use, like many other mid range smart phones, the Motorola Atrix XT682, released this year, in June, has something that a lot of phones don't. Yep, you guessed it – we're talking about mobile TV.
Not following the latest Motorola trends, with a strong and stylish design, completed by a Kevlar covered back and a water proof case, the Atrix TV remains a phone that deserves a bit of attention. The 4.0″ TFT touchscreen, with a pretty small resolution, of 480 x 854 pixels and 245 ppi, is more than enough for playing movies or for killing some time with a bit of gaming.
The design is pretty simple, with the basic touch sensitive controls on the front screen, a 3.5 mm jack for the headphones, a microUSB port on the right side, the volume rocker on the right side, accompanied by a retractable antenna, for a better TV signal. Now this is clearly something you don't see very often on today's mobile phones.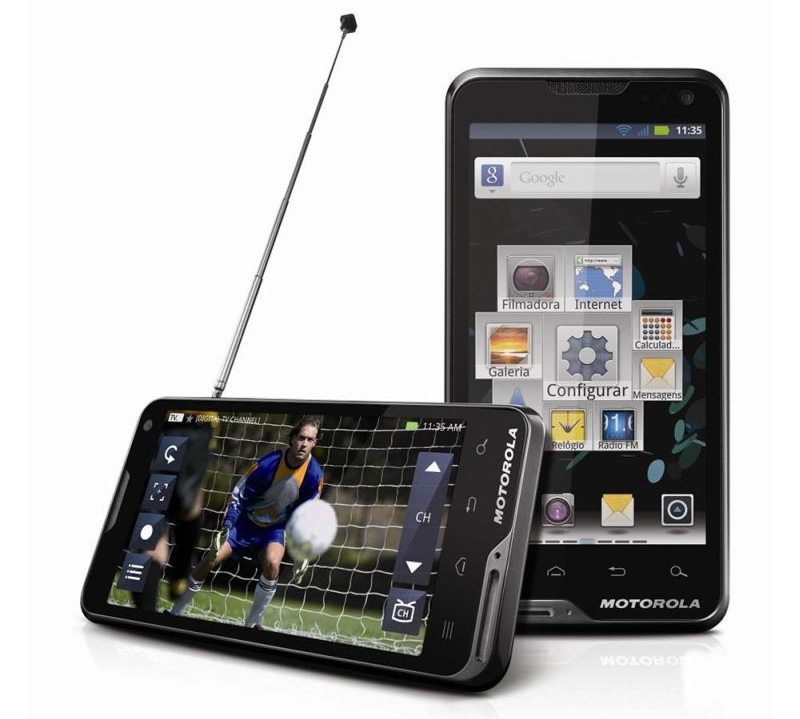 Loaded with a 1 GHz processor, with a Qualcomm MSM7227A-AA chipset, Adreno 200 GPU and 512 MB of RAM, the Atrix TV might not seem the most powerful option out there, but the configuration is more than enough to run one of the most used operating systems, the Android 2.3.7 Gingerbread.
The internal storage is another minus for this phone, as only 1 GB of space is not enough sometimes. Fortunately, it has a slot for a microSD card, which can expand it to a more than enough capacity of 32 GB.
Before thinking about labeling this phone as not interesting, you should know that it has a big plus though: the camera. The 8 MP camera on the Atrix TV is great, being able to shoot quality photos, at a resolution of 3264 x 2448 pixels, helped by the autofocus function.
The 1700 mAh battery can grant you up to 400 hours of life in stand by and 6 hours of talking, when using 3G. Could've been better.
Nevertheless, the Atrix TV can be considered a medium-level  smartphone, accessible for a wide range of budgets and very good for a regular daily use.  Of course, the mobile TV application makes it a perfect partner for a long trip, when there's nothing else to do. Last but not least, we, at UnlockUnit, can gladly help you to unlock your Motorola Atrix TV XT682, through a safe, fast and secure process.