26 Mar 2013
Nexus 5 – Rumors, news and latest info
If you take a look at some of the most discussed topics on tech forums and not only, you'll see that users started to talk very much and very intense about the next Nexus phone. Even though we barely know anything about this upcoming model, it seems that a lot of people are expecting it. Well, considering how well received the LG Nexus 4 was, this should surprise us. We made a recap of every piece of information we could gather about this phone and in the following lines we will discuss a bit about the Nexus 5.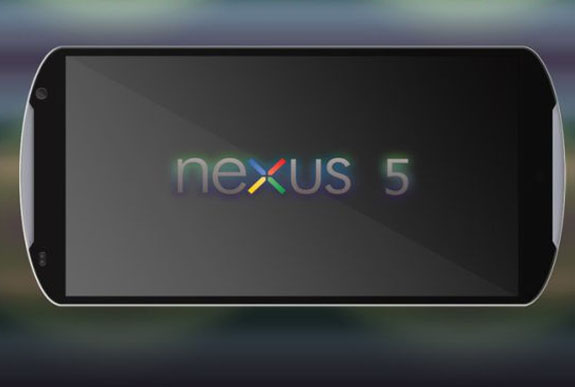 Of course, the question that's on everybody's lips is who is going to make this phone. Until now, we had HTC making the first one, followed by two Samsung Nexus models, and finally, the amazing LG Nexus 4. HTC released some time ago the One, and of course, Samsung introduced the Galaxy S4 on the 14th of March. Personally, I think they are currently focusing on promoting their latest flagship models and producing a Nexus device isn't currently one of their main plans. That's why my thoughts go to LG. They made a great model and they have all the ingredients to do it again. But, to be honest, I wouldn't mind seeing a HTC Nexus instead, packed with UltraPixel technology and other HTC-One-like goodies. For the moment, we know that Google is testing prototypes from different manufacturers, so we still have to wait in order to find out the name of the manufacturer.
According to PhoneArena, the Nexus 5 will come with a smaller display than expected, probably a 4.5″ 720p, in order to keep it more compact, despite some sources suggesting a 5.0″ display, like all the recent models have. But wait, there's something good about this. It is reported that the display will take up to 88% of the front face, resulting some extremely limited up to almost no bezels.
Under the hood, it will most probably have a Qualcomm 600 quad-core CPU, alongside 2 GB of RAM and 32 or 64 GB of internal storage. The camera…well, it is said that is going to have a 9MP CCD sensor, which seems to be fantastic. Still, according to some rumors, the camera may very well bear Nikon branding. Imagine that. If you ask me, that would be a great strategy, mostly because the camera is one of the main decision-making aspects. And the brand Nikon inspires nothing but quality, not to mention that it would completely change the mobile camera world.
Last but not least, it is said that the battery will be big. And I mean it. The Samsung Galaxy S4 came with a 2600 mAh one for a 5.0″ screen. As for the Nexus 5…2800 mAh for a 4.5″ screen. I'm really curious if this is real. I mean…imagine the lifespan of that.
About the launch date, we don't know anything. The previous Nexus models were launched around the holiday season, and considering the fact that until now we have only a few info about the Nexus 5, the same strategy will probably be applied again. Maybe after the Google I/O Conference in May we will have a few more details.
For the moment, this is everything we know about the upcoming Nexus. Stay tuned on the UnlockUnit blog for the latest news about this smartphone and not only!
UnlockUnit.com can help you unlock your cellphone, using a safe, fast and secure method.