27 Jun 2013
Put some tech around your wrist – Sony SmartWatch 2
Will this Android powered watch make wearable tech more popular?
Last year, Sony tested this relatively new market with their first generation of the SmartWatch, but unfortunately, it didn't went as they planned. Even though there were a few more options available, Sony's gadget was relatively the best option, but still, the clumsy software and the high price messed their plans. Anyway, we're not talking about just any company, and Sony tried to improve all this, so now they introduced the next generation, improved with a lot of goodies – ladies and gentleman, the SmartWatch 2.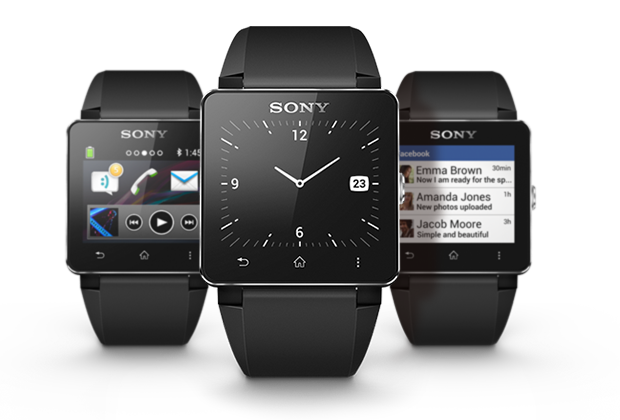 Ok, so what makes it better that the previous model? There's a pretty big list of improvements, so don't worry, it's definitely better.
First of all, it's bigges. The display is bumped up in size to 1.6″, from 1.3″. Also, we have a bigger resolution of 220 x 176 pixels. If you're thinking that the whole watch is now bigger, well, you're wrong, as it kept almost the same size, only that the bezel is thinner. And it looks very good. Not to mention that it's IP57-rated for water resistance, so you can sink it up to 1 meter. I guess that this IP57 certification is now some kind of key feature for all Sony products, since all of their latest devices have it.
The battery life was also improved, Sony claiming that it's the longest of any smartwatch. Also, it can be charged through microUSB now. About the software part we have only good news. It has been packed with NFC technology, so it allows one-touch pairing, and, of course, to use NFC-capable Android apps.
Speaking about Android, the revamped user interface is said to closer mimic the one on smartphones, with features like home, back and even menu capacitive keys on its face, just like many of the Android powered smartphones. And like this wasn't enough, it can access email, text messages, calls, Facebook and a wide variety of apps. Also, the Sony SmartWatch 2 is compatible with most of these smartphones, so more people will be able to use it. According to Stefan K Persson, head of companion products at Sony Mobile Communications, there are over 200 unique apps dedicated for this smartwatch right now, guaranteeing you a one of a kind smartwatch experience.
One of these apps that really caught my attention was the Presentation Pal. Any clues of what it can do? Controlling presentations of course. Oh and you will be able to answer calls just by touching your wrist. How awesome is that? Can I get one of these Sony smartwatches, please?
If you're as enthusiasted as I am, you should know that this little wonder for your wrist will be worldwide available starting from September, but nothing about the price right now. Considering that its main competitor is the Pebble Watch or even the upcoming smartwatches from Apple or Google and that the current generation has a price tag of $100, expect to pay somewhere around $150 for this baby. At least that's what I hope.
UnlockUnit.com provides safe, fast and secure cellphone unlocking solutions. We also keep you updated with the latest tech news, so make sure you check out our Facebook and Google+ pages.