24 Jan 2013
Samsung's plans for first half of 2013 – Impressive!
More than one month ago, we were analyzing some rumors regarding Samsung's plans for 2013. At that time, we presumed that Galaxy S4 and Galaxy Note 3 will be the Korean producer's top models for this year. Well, after Samsung has seemingly let slip its 2013 mobile roadmap, outlining the company's handset lineup for the first half of the year, it seems that things have changed a bit.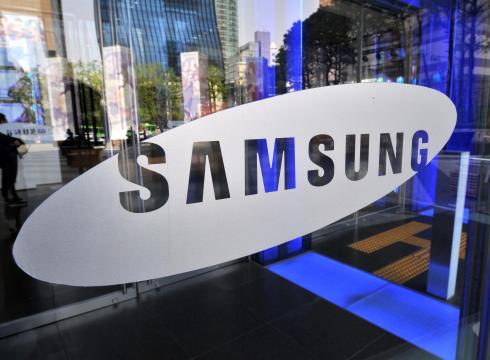 Of course, we'll start with the most expected device, Galaxy S4. Nothing much from what we already know has changed. According to some sources, it has been given a new codename – Altius, which replaced the previous codename, "Project J.". It is reported that it will be available in black and white, which will no noubt be spruced a bit by Samsung, calling them "Pure Midnigh Noir" and "Snowy White", or something like that. It will also support wireless charging, using a kit which will be sold separately. The specs will probably be the close to what we predicted last year: eight-core Exynos 5 CPU, eight-core Mali-T658 GPU, 4,99″ display, 2 GB of RAM and a 13 MP camera. The biggest question is the one regarding the launch date. February, March, May? Can't tell, so let the patience flow through your body and mind.
What we used to call Galaxy Note 3 is now Galaxy Note…8. Yeah, it's gonna be a 8″ phone. Or tablet. Or both. It will surely be hard to hold it in your hand. But who cares about that when we'll have a 1.6 GHz quad-core, 1280 x 800 TFT LCD display, 5 MP camera and, of course, the S Pen stylus. All these coming this March, at MWC 2013, with either 16GB or 32GB of storage, in both 3G and Wi-Fi. I'm really curious about how this big boy will perform. Here's a possible image of it: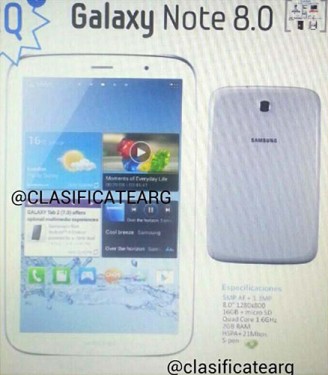 The leaked mobile road-map also announces a February launch for two new handsets: Galaxy X Cover 2 and  Galaxy Grand. The first one is a follow-up to Galaxy X Cover, Samsung's dustproof and waterproof phone. It will be loaded with a dual 1 GHz CPU, Android 4.1, a 5 MP camera and 4 GB of storage. The Galaxy Grand will take it one step above, with a 1.2 GHz dual-core, Android 4.1, 8 MP rear and 2 MP front cameras and 8 GB of storage. Both of them are announced for February, so we can even expect them before MWC 2013 in Barcelona.
Samsung is also planning to launch two budget phones. The first one is Galaxy Pocket Plus, which offers a 2.8 inch display, a 800 MHz CPU, 2 MP camera and 4 GB of storage, running on Android 4.1, It will also be available in a dual SIM variant. The second one is Galaxy Young, a 3″ Android 4.1 smartphone, with 4 GB of storage and a 3 MP camera.
So there you have it, a lot of new models from Samsung, all of the expected to hit the market after this March's Mobile World Congress in Barcelona. Still, nothing very new about the S4. Personally, I think that Samsung is trying to drag its other models in the spotlight at this year's MWC and after it, a big event for the launch of its flagship device will be held. Again, we'll just have to wait and see what the Korean producer has for its fans…
UnlockUnit.com helps you unlock your phone, using a safe, fast and secure method.