28 Feb 2013
Sony Xperia Tablet Z – Best tablet of MWC 2013
With the Mobile World Congress 2013 coming to an end, everybody was expecting for the title of the best device from this year's show. Like most people expected, HTC One was this year's star, in a very tight competition with Sony's new Xperia Tablet Z. Still, Sony's tablet won the award for the best tablet of the show, even though Samsung Galaxy Note 8.0 was a very strong contender. In the end, the Xperia Tablet Z edged it thanks to its impressive Reality Display. But this was not the only feature which guaranteed the award…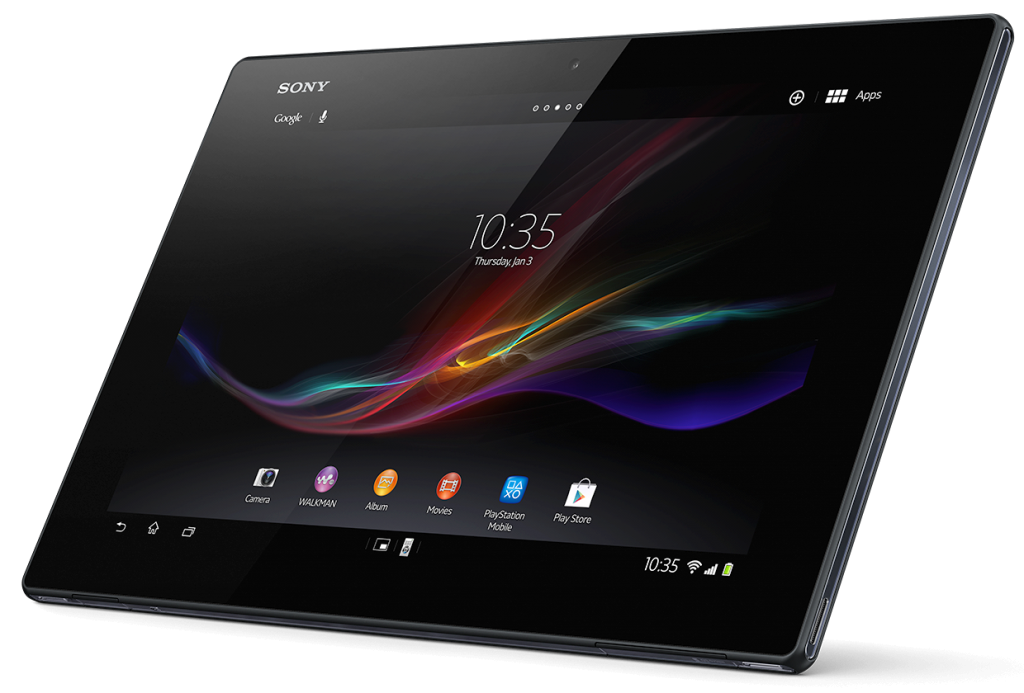 Before going to the other feature, I have a feeling that we need to talk more about the display. We're talking about a 10.1″ LED-backlit LCD capacitive touchscreen, with 16 million colors, a resolution of 1200 x 1920 pixels and a density of 224 pixels per inch. The multitouch options allows you to use up to 10 fingers on it, at the same time and it's protected by shatter proof and scratch-resistant glass. Add the fact that the Sony Xperia Tablet Z offers the Bravia Engine 2 combined with the Reality Display and you have a very rich and colorful image, without that over saturation feeling.
Going to the design part, it might look a bit familiar, because it's inspired by Sony's latest smartphone, Xperia Z. And that's not bad at all, because the phone looks excellent. Ok, maybe those angular edges were not the best choice. Anyway, we can't criticize very much about this super slim tablet, which is very comfortable to hold for an extended period of time. Oh and did I mention that it's water and dust proof?
Switching to the performance part, it's equipped with a Qualcomm Snapdragon S4 Pro quad core chip, clocked at 1.5 GHz. Combined with the Adreno 320 GPU and 2 GB of RAM, the general use of the Sony Xperia Tablet Z is very good. We have two options when it comes to internal storage: 16 or 32 GB, with the possibility of expanding it with up to 64 GB, using a microSD card. Nothing ground breaking, but it's more than enough for running Android 4.1.2 Jelly Bean smoothly.
If you're that kind of person who thinks that it's perfectly normal to use a 10.1″ tablet for taking pictures, you should know that the Xperia Tablet Z can do this job with ease, thanks to that 8 MP camera on the back, able to shoot 3264 x 2448 pixels images and 1080p videos. It also packs a front facing 2.2 MP camera, excellent for video calls.
It also has some very cool features, which caught our attention. One of them is that it's able to watch TV as a side view. So if you have a compatible TV, you can control the channel you're watching, change to an internet channel or stream YouTube videos directly from your device. Also, it has the IR blaster, which can transform your tablet into a universal remote control. Last but not least, we can't forget about the impressive stereo speakers, offering a notable difference, compared to other tablets.
To sum up, we can only say that the Xperia Tablet Z is worth the money and the award it received at MWC, so if you're looking for an alternative to Nexus 7 or iPad, this is one you should really consider.
UnlockUnit.com helps you unlock your phone, using safe, fast and secure methods.