07 Jan 2013
The Anonymous Powers – Best Cheap Smartphones
If until now we had articles only about the best smartphones available, produced by some of the world's most famous brands, today we'll focus a bit on some models coming from some less known producers, but with extraordinary performances, similar to top smartphones.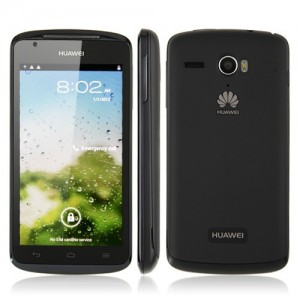 The first model that need our attention is Huawei Ascend G500. Even though most people aren't fancying chinese mobile phones, Huawei have recenlty made a name for themselves with some really good and quality devices. And the Ascend G500 isn't an exception. The 4.3″ smartphone comes with a Dual-core 1 GHz Cortex A9 CPU, PowerVR SGX531 GPU and 1 GB of RAM, running Android 4.0.4. Ice Cream Sandwich. Add a IPS LCD capacitive touchscreen, with 16 million colors and a 5 MP camera and you have a top notch smartphone. Oh and did I mention that it's dual SIM? A few years ago, I had a Huawei phone which I got for free from my internet provider and it was actually starting to burn after using it for 15 minutes. Now we're talking about Dual-core. Pretty amazing for a chinese smartphone, isn't it?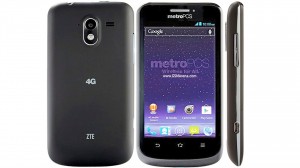 Next on out list is ZTE. My first encounter with this brand was when a friend borrowed me a mobile modem, for my laptop. Of course, the internet was so slow it was granting me the "Captain Slowpoke" award. Of course, I was blaming that cheap chinese modem. Lately, I've found that they're making smartphones too, so I wanted too see more details. It seems that they know how the mobile phone industry rolls, considering that their latest model, the ZTE Avid 4G is pretty powerful: 1.2 GHz Dual-core CPU and 512 MB of RAM, running Android v4.0 Ice Cream Sandiwch, 5 MP camera and a 4.0″ TFT touchscreen. Ok, the screen could've been better, as it has only 256k colors. Anyway, ZTE will improve that soon, as they're planning to have the thinnest 5-inch 1080p phone, with the upcoming Grand S. With this last aspect, they definitely caught my attention.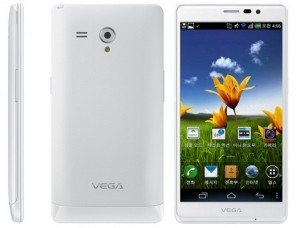 If the previous smartphones were made by chinese producers, the next one is from a south-corean based company, who made one incredibly powerful and big smarthpone. We're talking about the Pantech Vega R3, which is loaded with the same quad-core Snapdragon S4 Pro as the LG Optimus G, along with 2 GB of RAM and a 13 (Yeah, 13!) MP camera. And about the 'big' part, this phone has a whooping 5.3″ screen, or Natural IPS Pro LCD capacitive touchscreen, as the producer calls it. Just…wow. I know a lot of phones, coming from worldwide known brand, which can't pack that much processing power.
So there you have them, three smartphones on steroids, coming from not that known producers. Once again, it was proven that you don't have to be a famous brand in order to make some awesome devices. But after all, everyone is free to buy what they like and afford. Maybe one day, brands like Huawei, ZTE or Pantech will be in the tops too.