22 Mar 2013
The Apple tree is blooming – iPad 5 and iPad mini 2 news and rumors
Spring is one of my favorite seasons. After and long and hard winter, it seems that everything revives. And here we can include technology too. After rumors about Motorola and Samsung launching new products started spreading like spring flowers, we'll keep it in the same note and talk a bit about the guys from Apple, who are said to be preparing two new upgraded tablets for this year. Of course, we're talking about some iPads, 5 and mini 2, to be more specific.
Even though the iPad 4 was launched only a few months ago, in October 2012, alongside the mini, there are some rumors regarding an early 2013 launch for a new 9,7″ iPad 5. The reason? Microsoft's new Surface tablet, which seems to perform very well on the market. And we all know that once Apple dominates a market, it's unlikely for them to lose it that easy.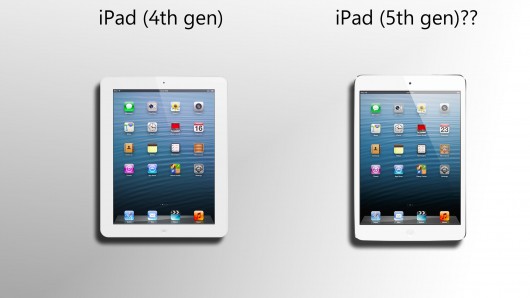 I'm not that sure about a spring launch for the iPad 5, not even after a 6 months from the previous' model launch, that's why I see a possible autumn event, maybe October.
As for some characteristics, it will definitely be slimmer and lighter. The design will also suffer changes, as some people who claimed to have seen the new iPad declared that it will barely have any bezel, following the iPad mini tren. Also, the GF2 technology, used on the iPad mini is expected to be used, together with an improved A6x CPU, wireless charging and an improved battery life.
The youngest member of the family, the mini, is waiting for a brother too. It has been on the market since November 2012, selling unexpectedly well, reason why some sources are saying that the iPad mini 2 is coming. If the first generation of iPad mini had a great display, it is rumored that the next one will be even sharper, with 7.9″ and a resolution of 2048 x 1536, with more pixels per inch than the iPad 4. Maybe Retina technology too. These two would be major improvements, as the first iPad mini was pretty criticized for its low resolution and the lack of a Retina display. About the stuff under the hood, it is very likely to come equipped with the A5x processor.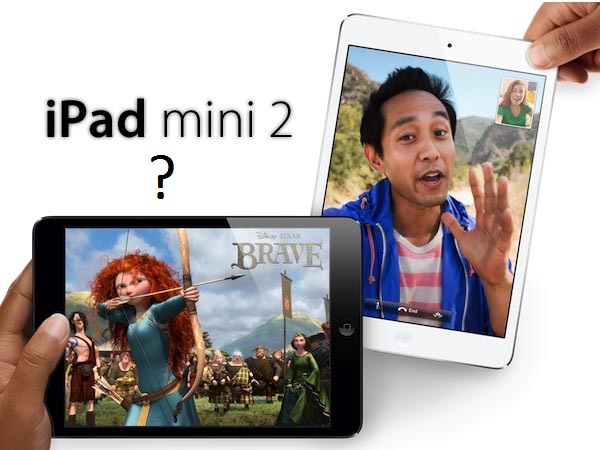 The release date is uncertain in this case too. A leaked roadmap of Apple products for 2013 points out that the iPad mini 2 will be released later in the year, which seems to be pretty accurate. Why? Because they want to have them ready for Christmas, of course. What better gift than a new Apple tablet? I wouldn't mind if I received one.
As you can see, 2013 seems to be a pretty busy year for Apple. It's only March, and we're already expecting three new products from the Cupertino based company: two tablets and a new and improved iPhone. And who knows what they're preparing. Stay tuned on the UnlockUnit blog for the latest news about Apple products and not only!
UnlockUnit.com provides cellphone unlocking solutions, using a safe, fast and secure method.