07 May 2014
The mini is getting bigger – Samsung Galaxy S5 Mini news and rumors
How about a downsized version of one of the best phones of the moment? 
A few days ago we were talking about HTC's plans to release the mini version of their current flagship, the One M8, and things were looking pretty good, as the Taiwanese manufacturer is looking forward to follow a few steps that could guarantee another success: great specs and a metallic body. In this situation, it will be pretty hard for its competitors to release a compact version of their top smartphones to match the One Mini 2.
Lately, there has been a lot of fuzz around the Samsung Galaxy S5 Mini, which was a certainty ever since the bigger version was launched. Does it stand a chance on the compact market? Will this phone be what people who are looking for a small device with top specs want? It's too early to tell, so let's make a quick round up of what we know about the S5 Mini.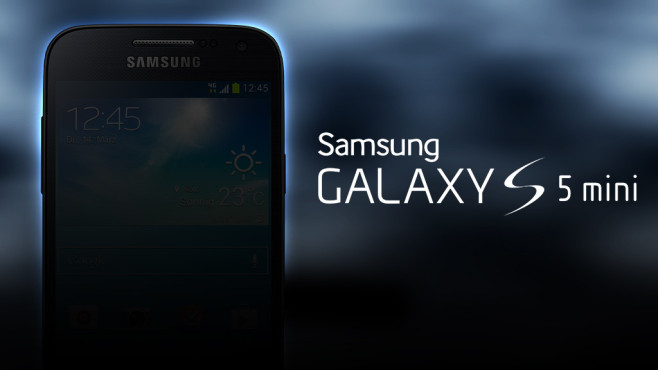 Will this phone be a match for HTC's upcoming One Mini 2?
First of all, let's see how 'mini' this phone really is. Last year's model, the Galaxy S4 Mini, was sporting a 4.3″ display, which wasn't that small, but not big either, while the resolution was qHD, 540 x 960. Of course, the S5 Mini is expected to be bigger from these two points of view, because hey, everybody wants progress, right?
According to Zauba, India's website for import and export data, the Galaxy S5 Mini will have a slightly bigger Super AMOLED display, measuring 4.47 inches, while the resolution will get a boost to 1280 x 720. It won't be full HD, but it's definitely a step forward for a Mini. Just think that the Galaxy S3 had a 4.7″ display…
Moving on, we'll also see an important update in the processing power department. The phone is rumored to come equipped with a quad-core Snapdragon 400 chip, which seems to be the perfect choice for all the mid-range phones of the moment. Add 1.5 GB of RAM to this and you'll have a more than decent Samsung smartphone. Oh yeah, and it will run Android 4.4.2 KitKat, with Samsung's last version of TouchWiz on top.
As for other specs, the Galaxy S5 Mini will most likely have a 8 MP on the back and 2 MP on the front camera duo, 16 GB of internal storage, which is double what the S4 Mini has and a 2100 mAh battery.
Apparently, the guys from Samsung are big fans of the IP67 certification, as some sources are pointing to the fact that the S5 Mini will also be water and dust resistant. Personally, I think this would be a nice addition to the phone, because, if you have the bad habit of texting and checking email when it's raining slowly, like yours truly, you won't have to worry about water that might damage your phone.
Considering that the S4 Mini was launched last year at the end of June, it's possible to see the S5 Mini at the end of next month too, but we don't know any more details like the price and availability. Stay tuned on our blog, as we'll definitely cover the subject when Samsung will introduce the downsized version of this year's flagship!
UnlockUnit.com provides safe, fast and secure cellphone unlocking solutions! If you enjoyed this article, you can follow our Facebook and Google+ pages, in order to be the first one to find out about the latest articles, tech news and many more.