04 Sep 2013
The new dessert is ready! – Android 4.4 KitKat
Google takes everybody by surprise, releasing the 4.4 version of Android.
I don't know about you guys, but I was more than 100% sure that the next version of Android was going to be called 5.0 Key Lime Pie. In all of my articles I was referring to it like this and I was not the only one. Most tech sites did the same…keeping it short, everybody was expecting it to be launched this fall. But, Google is full of surprises and yesterday, Sundar Pinchai, head of Android and Chrome, made an announcement which changed everything: the next Android is going to be called 4.4 KitKat. Yeah, KitKat as in the chocolate bar everybody knows.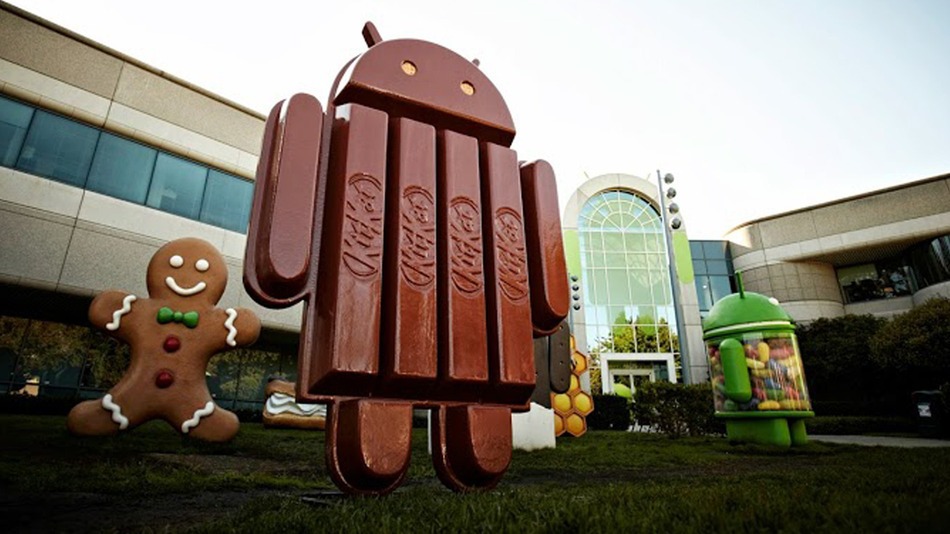 This pick continues Google's tradition of naming their operating systems after desserts, but this one is the first one which takes its name after a trademarked product, as the previous versions were named after generic sweets. When I first heard the name, I automatically thought at a great partnership between Google and Nestle, the chocolate bar's maker. Still, according to John Lagerling, director of Android global partnerships, there's no money being dealt between Google and Nestle. They only picked this name because, apparently, KitKat was one of the Android's coding team favorite chocolate bar and they also wanted to do something 'fun and unexpected'. Should we expect to see Android Oreo sometime in the future too?
True or not, but this deal is going to bring a lot of promotion to both sides. How come? Well, if it isn't pretty obvious, take a look at this video:
Brilliant, isn't it? As you can see, Nestle is launching a contest by which consumers can win a Nexus 7 tablet or Google Play credits, by buying specially branded chocolate bars.
Ok, got it. But what happened to Key Lime Pie, which the guys from Google were referring to in all their internal documents? According to the same Mr. Langerling, it seems that very few people actually know the taste of a key lime pie, so they opted for a more familiar taste.  Seems legit. I wonder how many Android fans will take pictures with their 4.4 updated phones, next to a Kit Kat bar…
Speaking about updates, if you're wondering when it will start rolling…keep wondering, as no details were given about this. Still, there were some sources claiming that the first device to come with Android 4.4 will be the Nexus 5, which is set to hit the market pretty soon this fall.
Now that we know what the 'K' Android stands for, let the "L" guessing game begin! My guess is Lemon-something. Or Lollipop. Please don't think at Licorice, though. And it will definitely the 5.0 version.
But until then, a new statue has been unveiled in front of Android's headquarters and the official website got an update, stating that 'It's our goal with Android KitKat to make an amazing Android experience available for everybody.' Personally, I expect to see some major changes, at least in the design, but we'll have to wait a bit in order to see the new dessert at work.
UnlockUnit.com provides cellphone unlocking solutions, using a safe fast and secure method. Don't forget to follow our Facebook and Google+ pages, in order to be updated with the latest tech news and many more!