Entsperrungsanleitung für Samsung Galaxy J3
SCHRITT 1: Geben Sie Ihr Samsung Galaxy J3

Um die IMEI-Nummer zu identifizieren, rufen Sie *#06# von dem Handy an (IMEI ist eine 15-stellige Nummer). Wir geben Ihnen dan den besten Preis für Entsperrung Ihres Samsung Galaxy J3.

SCHRITT 2: Bezahlen Sie sicher

Wir akzeptieren folgende Zahlungsmittel: Kreditkarte, PayPal und Skrill. Alle Zahlungen sind durch die Geld-zurück-Garantie gesichert.

SCHRITT 3: Bekommen Sie Ihren Samsung Galaxy J3 Entsperrungscode

Ihren Entsperrungscode und die Anweisungen erhalten Sie per Email, so schnell, wie Ihre Mobilfunknetz es erlaubt. Sobald Sie den Code eingeben, wird ihr Samsung Galaxy J3 freigeschaltet.
100% Geld-zurück-Garantie
In dem unwahrscheinlichen Fall, dass die Entsperrung Ihres Telefons nicht erfolgreich ist, werden wir gerne Ihr Geld zurückerstatten.
Sprechen Sie mit Experten
So entsperren Sie Samsung Galaxy J3 mit dem Entsperrcode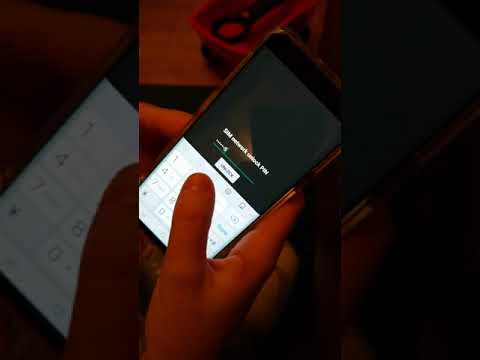 Samsung Galaxy S9
100% Geld-zurück-Garantie
In dem unwahrscheinlichen Fall, dass die Entsperrung Ihres Telefons nicht erfolgreich ist, werden wir gerne Ihr Geld zurückerstatten.
Sprechen Sie mit Experten
---
Muss gelesen werden, bevor Sie Ihr mit UnlockUnit.com entsperren
Bevor Sie Ihren Auftrag erteilen:
Vergewissern Sie sich, dass Ihre SIM-Karte gesperrt ist. Zu diesem Zweck legen Sie eine SIM-Karte von einem anderen Mobilfunknetz ein und warten Sie, dass die Entsperrungsmeldung anzegeigt wird. Wenn Ihr Telefon keine Entsperrungsmeldung anzeigt und problemlos mit einer SIM-Karte von einem anderen Netzwerk  funktioniert, dann ist Ihr Gerät NICHT SIM-gesperrt.

Achten Sie darauf, dass Sie uns die richtige IMEI Nummer senden. "Es gibt zwei Möglichkeiten, die IMEI-Nummer abzurufen. Sie können entweder *#06# von Ihrem Telefon anrufen oder die Nummer dem Aufkleber unter der Batterie Ihres Telefons entnemen. Die IMEI-Nummer ist eine einzigartige 15-stellige Erkennungsnummer eines Geräts.

Bitte geben Sie das aktuelle Land und den aktuellen Mobilfunkanbieter ein und nicht die, die Sie vorhaben, nach der Entsperrung zu benutzen. Einige Mobilfunkanbieter in bestimmten Ländern verkaufen Telefons, die wir NICHT entsperren können. Überprüfen Sie bitte, welche Telefons wir entsperren können.
Wenn Sie die obengenannten Bedingungen nicht erfüllen und uns eine inkorrekte Bestellung senden, können wir keine Rückerstattungen geben. Denn die Bearbeitung von jedem Entsperrungsauftrag kostet uns Geld, auch in den Fällen, wenn die angegebene IMEI-Nummer oder Netzwerkinformationen nicht stimmen.
HINWEIS: Wir entsperren keine CDMA oder Dual-SIM-Handys. Aufträge für solche Telefons sind nicht erstattungsfähig.
---
VERWENDUNG DES ENTSPERRCODES AUF
Um Ihren Entsperrungscode zu benutzen, legen Sie eine SIM-Karte von einem anderen Mobilfunknetz in Ihr ein. Eine Meldung wie "Entsperrungscode eingeben" oder "Netzwerk Entsperrungs-PIN eingeben" wird angezeigt. Sobald Sie Ihren Entsperrungscode eingeben, wird Ihr Telefon entsperrt. Sollte Ihr Telefon kein Feld für den Entsperrungscode anzeigen, melden Sie sich bitte bei uns.
UnlockUnit.com kann die meisten GSM-Carrier auf der ganzen Welt freischalten. Wenn Sie versuchen, ein Telefon in Nordamerika, Europa, Asien, Australien, Südamerika und über 200 anderen Ländern in der Welt zu entsperren, wenn UnlockUnit.com es nicht tun kann, wahrscheinlich niemand sonst. Unsere beliebtesten GSM-Netzwerk-Telefon Entriegelung gehören die folgenden Netzwerke: Entsperren AT&T, Entsperren T-Mobile, Entsperren T-Mobile USA, Entsperren Metro PCS, Entsperren Vodafone UK, Entsperren EE UK, Entsperren Rogers und viele mehr.
Wir haben in den letzten sieben Jahren so viele Geräte freigeschaltet, dass wir nicht mehr zählen konnten, aber wir haben definitiv über eine Million Geräte übersprungen. Die beliebtesten Handy-Modelle, die wir freigeschaltet haben, sind:
---
---
Kunden, die kürzlich ihr mithilfe von UnlockUnit.com entsperrt haben
Weitere unabhängige Kundenkommentare finden Sie auf unserer Facebook Seite oder auf Trustpilot, der Online-Bewertungscommunity.
" I was not sure if I should buy an unlocking code online, but I did it finally and I'm so happy I managed to unlock my Samsung so easy and fast. "

" I'm very happy with your service. First of all the unlock code worked perfectly, my phone is unlocked now and second of all the customer support was great! "

" Great service! I just got my code and it worked from the first attempt. Thanks a lot guys! "

" After getting the codes for unlock unit they did not work for my phone NOT TO WORRY they sent me a email and had me for short steps and got my phone working with the codes they gave me the first time. "

" Great job! Fast and everything worked perfectly on the first try "

" Thank you very much for unlocking my phone! "

" Very simple, delivered within provided time, and my phone works perfectly. 10/10 "

" Code worked first time, no issues. Received quickly. Thanks! "

" I think for the price should be more fast. "

—

Orlando Sanchez

—

U.S.A.

" It's good service and fast response i really recommend this website "

" This is honestly the best way to unlock your phone it might take a while to receive the code but honestly its worth the wait because it's much cheaper and this is why they get all 5 stars! "

" It worked for me. thanks again. "

" It was done in less than 2 days, excelent service! "

" Fast and very easy .. highly recommend this site to anyone :) great customer service as well !!! "

" It took just less than 30 hour to get the code on my email, y used and it worked perfectly, the relation price benefit is great. "

—

Juan David Rueda

—

U.S.A.

" I never expected that great service, really fast and nice. Thanks "

" Excellent service, works very good. "

" The process was very easy and quick and I would recommend this to everyone I know that would be in need of unlocking a phone, thank you "

" Quick and unlock code workes perfectly! "

" Only took a couple days ... pretty cool. Thanks "

" Satisfactoria el desbloqueo. Gracias. Jesús Guzman R. "

—

Jesus Guzman R.

—

U.S.A.

" Hi This is the second time I use unlock unit for my devices. The service is great and the support is available 24/7. Bare in mind that it takes time it's not right away. So far it has been the best way to unlock my devices. "

" The code worked like a charm! Great service, I will recommend you to all my friends. "

—

Christian G.

—

United Kingdom

" I like the fact that it feels safe to unlock my phone with you, especially because you offered me this great live support. "

—

Lindsey C.

—

United Kingdom

" These guys are amazing... they fixed my Phone when anyone else could. "

" Fast and serious. They ve concern and been in contact all the time. Take no more than a half an hour to contact me and they found a solution to everything. Highly recommended!! "

" I received the code and it works :) "

" According to BMW, ASC stands for Automatic Stability Control. Me, I say it stands for Another Satisfied Customer. Nuff said... "

" My code arrived shortly after placing the order and everything went perfect! "

" Verry good site web to unlock phone , is verry safe and secore , its take like 3 houre to complete unlock verry happy :) thanks you "

" While I agree the price is good, the delivery time with the code took too long. "

—

Stephen

—

Trinidad and Tobago

—

Bozhan Borisov

—

Bulgaria

" I bought a samsung galaxy A5 from Saudi Arabia but not working in india (mobile was locked) then I connect UNLOCKEDUNIT.COM & now my phone is unlocked , Thank you "

—

Jamal Khan

—

Saudi Arabia

" very fast & easy! Thank you so much! "

—

Caroline Docherty

—

United Kingdom

" El servicio es excelente y rápido, en mi caso tardaron solo 4 horas en enviarme los códigos. "

" It took more than 14 hours to get the code but finally the code worked and my is unlocked now. Thanks for your kind help. "

" Very quick delivery! Everything went perfectly fine! "

—

Lukas Handler

—

Austria

" Working perfect. Thanks "

" Prefeito, Seguro e Rápido. ... Em 10 minutos telemóvel desbloqueado, Obrigado "

—

Pedro Sampaio

—

Portugal

" Took quite some time to get the code, but most other places didn't even allow me to try and unlock my phone. So I'm very pleased. "

" Good service, fast response and reliable. "

—

Claudio Peixoto

—

Brazil

" Very fast and friendly customer service. Was a bit confused about the initial email's unlock code and emailed support. Got a very helpful answer within the hour. Unlocked phone no problem. Saved me a bunch of time and money. Would recommend the service to others for sure. :) "

" in less than an hour i received the code and unlocked my device "

" Thanks! Was all perfect and dynamic! "

" Unlock was surprisingly quick and easy "

—

Martin Gibbs

—

Trinidad and Tobago

" muchas gracias por la rapidez y por el sistema de apoyo con el que cuentan. todo perfecto, prove 3 servicios y ninguno pudo, unos genios. abrazo "

—

Caprifogli Jorge

—

Chile

" Was delayed, but it worked!! "

" I will recommend you to all my friends. "

" Gracias logre con exito el desbloqueo de mi tel samsung "

" Perfect!! Very quick and easy. This is how it should be done! Thanks a lot. "

" The service up to the expectations. Much appreciated for real time status update for my order. "

" Me dieron un buen servicio todo el tiempo estaban al pendiente y los códigos fueron los correctos "

" Very pleased with quick efficient service. I was disappointed that so expensive and that is why I have not given 5 stars. "

—

Corinne Sykes

—

United Kingdom

" JUST PERFECT, THANK YOU "

—

Stavros

—

United Kingdom

" Quick response And excellency in attention "

—

Severo Acevedo

—

Mexico

" Very fast and got the code very fast, it worked flawlessly....great job "
---
DIE LETZTEN 10 ENTSPERRUNGEN