INSTRUÇÃO DE DESBLOQUEO PARA Samsung Galaxy S8
PASSO 1: Insira as informações do seu Samsung Galaxy S8

Para encontrar seu número IMEI, disque *#06# no celular (o IMEI é um número de 15 dígitos). Em seguida, vamos oferecer o melhor preço disponível para desbloquear o seu Samsung Galaxy S8.

PASSO 2: Pague com segurança

Nossos métodos de pagamento incluem cartão de crédito, PayPal e Skrill. Todos os pagamentos são protegidos com uma garantia de reembolso.

PASSO 3: Receba seu código de desbloqueio para o Samsung Galaxy S8

Seu código de desbloqueio e as instruções serão enviados por e-mail assim que a rede do seu celular permitir. Digite o código no Samsung Galaxy S8 e ele será desbloqueado imediatamente.
100% Garantia do dinheiro de volta
No caso improvável de um problema para desbloquear o celular, teremos o maior prazer em reembolsar o seu dinheiro.
Fale com um especialista
Teremos o maior prazer em responder todas as suas perguntas.
Fale conosco.
Como Desbloquear Samsung Galaxy S8 por Unlock Code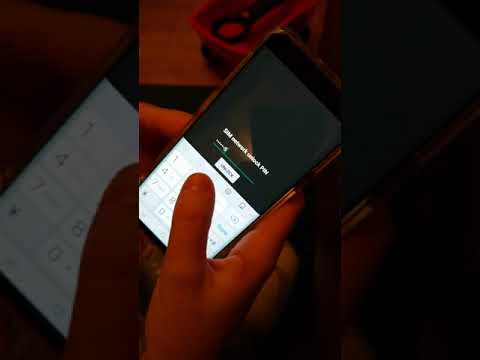 Samsung Galaxy S9
100% Garantia do dinheiro de volta
No caso improvável de um problema para desbloquear o celular, teremos o maior prazer em reembolsar o seu dinheiro.
Fale com um especialista
Teremos o maior prazer em responder todas as suas perguntas.
Fale conosco.
---
Deve ler antes de desbloquear sua com UnlockUnit.com
Antes de fazer o pedido:
Garanta que o SIM do seu esteja bloqueado. Para fazer isso, insira um SIM de outra rede e espere uma mensagem de desbloqueio ser exibida. Caso o celular não mostre uma mensagem de desbloqueio e funcione com o SIM de outra rede, o SIM do seu NÃO está bloqueado.

Envie-nos o IMEI correto. Existem duas formas de obter o IMEI do seu : disque *#06# no aparelho ou confira o adesivo abaixo da bateria. O IMEI é um número de 15 dígitos único para cada aparelho.

Forneça o seu país e operadora atual, NÃO o que pretende usar depois do desbloqueio. Existem determinadas operadoras em certos países que vendem celulares que NÃO podemos desbloquear. Confira os aparelhos que podemos desbloquear.
Se você fizer um pedido incorreto por não cumprir as exigências acima, não podemos oferecer um reembolso. Sempre que o UnlockUnit processa um pedido de desbloqueio, isso nos custa dinheiro, mesmo se o IMEI enviado ou as informações de rede estiverem incorretos.
NOTA: Não desbloqueamos celulares CDMA ou Dual-SIM. Quaisquer pedidos para esses aparelhos não são elegíveis para reembolso.
---
COMO UTILIZAR O CÓDIGO DE DESBLOQUEO NA
Para usar o código de desbloqueio, insira um SIM de outra rede no seu celular. A mostrará a mensagem "Digitar código de desbloqueio" ou "Código PIN de desbloqueio da rede". Digite o código e o celular será desbloqueado imediatamente. Caso o aparelho não apresente um campo próprio para digitar o código de desbloqueio, entre em contato conosco para mais instruções.
UnlockUnit.com pode desbloquear a maioria das operadoras GSM em todo o mundo. Se você está tentando desbloquear um telefone na América do Norte, Europa, Ásia, Austrália, América do Sul e mais de 200 outros países do mundo, se o UnlockUnit.com não puder fazê-lo, provavelmente ninguém mais pode. O nosso mais popular desbloqueio do telefone da rede gsm inclui as seguintes redes: Desbloqueie AT&T, Desbloqueie T-Mobile, Desbloqueie T-Mobile EUA, Desbloqueie Metro PCS, Desbloqueie Vodafone UK, Desbloqueie EE UK, Desbloqueie Rogers e muito mais.
Desbloqueamos tantos dispositivos nos últimos 7 anos que perdemos a conta deles, mas definitivamente passamos mais de 1 milhão de dispositivos agora. Os modelos de telefone mais populares que desbloqueamos são:
---
---
Clientes que recentemente Desbloquearam sua usando UnlockUnit.com
Você pode encontrar testemunhos de clientes nossos na nossa página no Facebook ou no nosso centro de revisão. Aqui estão alguns deles:
" I was not sure if I should buy an unlocking code online, but I did it finally and I'm so happy I managed to unlock my Samsung so easy and fast. "

" I'm very happy with your service. First of all the unlock code worked perfectly, my phone is unlocked now and second of all the customer support was great! "

" Great service! I just got my code and it worked from the first attempt. Thanks a lot guys! "

" After getting the codes for unlock unit they did not work for my phone NOT TO WORRY they sent me a email and had me for short steps and got my phone working with the codes they gave me the first time. "

" Great job! Fast and everything worked perfectly on the first try "

" Thank you very much for unlocking my phone! "

" Very simple, delivered within provided time, and my phone works perfectly. 10/10 "

" Code worked first time, no issues. Received quickly. Thanks! "

" I think for the price should be more fast. "

—

Orlando Sanchez

—

U.S.A.

" It's good service and fast response i really recommend this website "

" This is honestly the best way to unlock your phone it might take a while to receive the code but honestly its worth the wait because it's much cheaper and this is why they get all 5 stars! "

" It worked for me. thanks again. "

" It was done in less than 2 days, excelent service! "

" Fast and very easy .. highly recommend this site to anyone :) great customer service as well !!! "

" It took just less than 30 hour to get the code on my email, y used and it worked perfectly, the relation price benefit is great. "

—

Juan David Rueda

—

U.S.A.

" I never expected that great service, really fast and nice. Thanks "

" Excellent service, works very good. "

" The process was very easy and quick and I would recommend this to everyone I know that would be in need of unlocking a phone, thank you "

" Quick and unlock code workes perfectly! "

" Only took a couple days ... pretty cool. Thanks "

" Satisfactoria el desbloqueo. Gracias. Jesús Guzman R. "

—

Jesus Guzman R.

—

U.S.A.

" Hi This is the second time I use unlock unit for my devices. The service is great and the support is available 24/7. Bare in mind that it takes time it's not right away. So far it has been the best way to unlock my devices. "

" The code worked like a charm! Great service, I will recommend you to all my friends. "

—

Christian G.

—

United Kingdom

" I like the fact that it feels safe to unlock my phone with you, especially because you offered me this great live support. "

—

Lindsey C.

—

United Kingdom

" These guys are amazing... they fixed my Phone when anyone else could. "

" Fast and serious. They ve concern and been in contact all the time. Take no more than a half an hour to contact me and they found a solution to everything. Highly recommended!! "

" I received the code and it works :) "

" According to BMW, ASC stands for Automatic Stability Control. Me, I say it stands for Another Satisfied Customer. Nuff said... "

" My code arrived shortly after placing the order and everything went perfect! "

" Verry good site web to unlock phone , is verry safe and secore , its take like 3 houre to complete unlock verry happy :) thanks you "

" While I agree the price is good, the delivery time with the code took too long. "

—

Stephen

—

Trinidad and Tobago

—

Bozhan Borisov

—

Bulgaria

" I bought a samsung galaxy A5 from Saudi Arabia but not working in india (mobile was locked) then I connect UNLOCKEDUNIT.COM & now my phone is unlocked , Thank you "

—

Jamal Khan

—

Saudi Arabia

" very fast & easy! Thank you so much! "

—

Caroline Docherty

—

United Kingdom

" El servicio es excelente y rápido, en mi caso tardaron solo 4 horas en enviarme los códigos. "

" It took more than 14 hours to get the code but finally the code worked and my is unlocked now. Thanks for your kind help. "

" Very quick delivery! Everything went perfectly fine! "

—

Lukas Handler

—

Austria

" Working perfect. Thanks "

" Prefeito, Seguro e Rápido. ... Em 10 minutos telemóvel desbloqueado, Obrigado "

—

Pedro Sampaio

—

Portugal

" Took quite some time to get the code, but most other places didn't even allow me to try and unlock my phone. So I'm very pleased. "

" Good service, fast response and reliable. "

—

Claudio Peixoto

—

Brazil

" Very fast and friendly customer service. Was a bit confused about the initial email's unlock code and emailed support. Got a very helpful answer within the hour. Unlocked phone no problem. Saved me a bunch of time and money. Would recommend the service to others for sure. :) "

" in less than an hour i received the code and unlocked my device "

" Thanks! Was all perfect and dynamic! "

" Unlock was surprisingly quick and easy "

—

Martin Gibbs

—

Trinidad and Tobago

" muchas gracias por la rapidez y por el sistema de apoyo con el que cuentan. todo perfecto, prove 3 servicios y ninguno pudo, unos genios. abrazo "

—

Caprifogli Jorge

—

Chile

" Was delayed, but it worked!! "

" I will recommend you to all my friends. "

" Gracias logre con exito el desbloqueo de mi tel samsung "

" Perfect!! Very quick and easy. This is how it should be done! Thanks a lot. "

" The service up to the expectations. Much appreciated for real time status update for my order. "

" Me dieron un buen servicio todo el tiempo estaban al pendiente y los códigos fueron los correctos "

" Very pleased with quick efficient service. I was disappointed that so expensive and that is why I have not given 5 stars. "

—

Corinne Sykes

—

United Kingdom

" JUST PERFECT, THANK YOU "

—

Stavros

—

United Kingdom

" Quick response And excellency in attention "

—

Severo Acevedo

—

Mexico

" Very fast and got the code very fast, it worked flawlessly....great job "
---
ÚLTIMOS 10 DESBLOQUEIOS