INSTRUCȚIUNI DE DEBLOCARE PENTRU Motorola Moto G7 Play
PASUL 1: Introdu datele pentru Motorola Moto G7 Play

Pentru a obtine IMEI-ul telefonului tau, tasteaza *#06# (IMEI-ul are 15 cifre). Ulterior noi iti vom oferi cel mai mic pret disponibil pentru ati debloca Motorola Moto G7 Play.

PASUL 2: Plateste in siguranta

Metodele noastre de plata includ card de credit si PayPal. Toate platile sunt protejate 100% de garantia returnarii banilor.

PASUL 3: Primesti codul de deblocare al telefonului tau Motorola Moto G7 Play

Codul tau de deblocare si instructiunile vor fi trimise prin email in timpul cel mai scurt permis de reteaua ta de telefonie. Introdu codul si Motorola Moto G7 Play se va debloca imediat.
100% Garantia returnarii banilor
In cazul putin probabil al unei probleme de deblocare a telefonului, va vom returna banii inapoi.
Cum se Deblochează Motorola Moto G7 Play prin Codul de Deblocare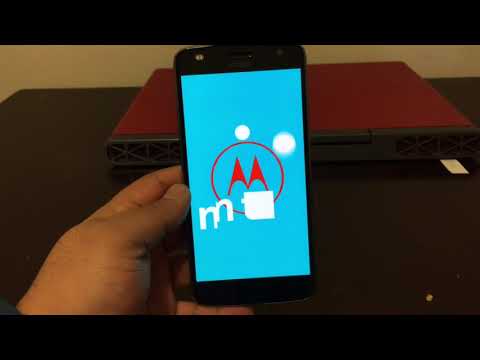 Motorola Moto Z2 Play
100% Garantia returnarii banilor
In cazul putin probabil al unei probleme de deblocare a telefonului, va vom returna banii inapoi.
---
Trebuie să citiți înainte să deblocați cu UnlockUnit.com
Inainte de a plasa o comanda:
Asigurati-va ca dumneavoastra este blocat in retea. Pentru aceasta, introduceti un SIM apartinand unui alt operator de telefonie mobila si verificati mesajul pe care il afiseaza telefonul. Daca telefonul functioneaza cu SIM-ul pe care l-ati introdus si nu cere introducerea unui cod de deblocare, atunci dumneavoastra NU este blocat in retea.

Asigurati-va ca IMEI-ul pe care ni-l trimiteti este cel corect. Exista 2 variante prin care puteti afla IMEI-ul dumneavoastra. Apelati *#06# si IMEI-ul va fi afisat pe ecran. Sau verificati eticheta de pe spatele telefonului, dupa ce ati inlaturat bateria. IMEI-ul este format din 15 cifre si este unic pentru fiecare telefon in parte.

Asigurati-va ca ati selectat tara si operatorul in care este blocat telefonul - NU tara si telefonul in care doriti sa folositi telefonul! Exista anumiti operatori ale caror telefoane NU le putem debloca. Verificati ce telefoane putem debloca.
Daca plasati o comanda gresita nerespectand cerintele de mai sus, NU veti fi eligibili pentru returnarea banilor. Daca generam un cod pentru un IMEI gresit sau pentru un operator gresit, nu va putem returna banii inapoi, intrucat fiecare cod pe care il generam reprezinta un cost pentru noi.
Nota: Nu deblocam telefoane CDMA sau dual SIM. Daca plasati o comanda pentru aceste tipuri de telefoane, nu putem returna banii.
---
CUM SĂ UTILIZAȚI CODUL DE DEBLOCARE PENTRU
Pentru a folosi codul de deblocare, introduceti o alta cartela SIM a unui alt operator. tau va afisa mesajul "Introduceți codul de deblocare" sau "Cod de deblocare PIN rețea". Introdu codul si telefonul tau se va debloca imediat. In cazul in care telefonul tau nu afiseza nici un camp desemnat pentru a introduce codul de deblocare, atunci trebuie sa ne contactati pentru instructiuni suplimentare.
UnlockUnit.com poate debloca majoritatea retelelor GSM din întreaga lume. Dacă încercați să deblocați un telefon în America de Nord, Europa, Asia, Australia, America de Sud și peste 200 de alte țări din lume, dacă UnlockUnit.com nu o poate face, cel mai probabil nimeni nu poate. Cele mai populare retele GSM pe care le deblocam includ următoarele rețele: Deblocați AT & T, Deblocați T-Mobile, Deblocați T-Mobile SUA, Deblocați Metro PCS, Deblocați Vodafone UK, Deblocați EE UK, Deblocați Rogers și multe altele.
În ultimii 7 ani avem atât de multe dispozitive deblocate, încât le-am pierdut numărătoarea, dar cu siguranță trecem peste 1 milion de dispozitive acum. Cele mai populare modele de telefon pe care le-am deblocat sunt:
---
---
Clienții care au deblocat recent utilizând UnlockUnit.com
Puteti gasi testimonialele clientilor nostri pe Pagina noastra de
Facebook
sau in centru de testimoniale online
Trustpilot
" I was not sure if I should buy an unlocking code online, but I did it finally and I'm so happy I managed to unlock my Samsung so easy and fast. "

" I'm very happy with your service. First of all the unlock code worked perfectly, my phone is unlocked now and second of all the customer support was great! "

" Great service! I just got my code and it worked from the first attempt. Thanks a lot guys! "

" After getting the codes for unlock unit they did not work for my phone NOT TO WORRY they sent me a email and had me for short steps and got my phone working with the codes they gave me the first time. "

" Great job! Fast and everything worked perfectly on the first try "

" Thank you very much for unlocking my phone! "

" Very simple, delivered within provided time, and my phone works perfectly. 10/10 "

" Code worked first time, no issues. Received quickly. Thanks! "

" I think for the price should be more fast. "

—

Orlando Sanchez

—

U.S.A.

" It's good service and fast response i really recommend this website "

" This is honestly the best way to unlock your phone it might take a while to receive the code but honestly its worth the wait because it's much cheaper and this is why they get all 5 stars! "

" It worked for me. thanks again. "

" It was done in less than 2 days, excelent service! "

" Fast and very easy .. highly recommend this site to anyone :) great customer service as well !!! "

" It took just less than 30 hour to get the code on my email, y used and it worked perfectly, the relation price benefit is great. "

—

Juan David Rueda

—

U.S.A.

" I never expected that great service, really fast and nice. Thanks "

" Excellent service, works very good. "

" The process was very easy and quick and I would recommend this to everyone I know that would be in need of unlocking a phone, thank you "

" Quick and unlock code workes perfectly! "

" Only took a couple days ... pretty cool. Thanks "

" Satisfactoria el desbloqueo. Gracias. Jesús Guzman R. "

—

Jesus Guzman R.

—

U.S.A.

" Hi This is the second time I use unlock unit for my devices. The service is great and the support is available 24/7. Bare in mind that it takes time it's not right away. So far it has been the best way to unlock my devices. "

" The code worked like a charm! Great service, I will recommend you to all my friends. "

—

Christian G.

—

United Kingdom

" I like the fact that it feels safe to unlock my phone with you, especially because you offered me this great live support. "

—

Lindsey C.

—

United Kingdom

" These guys are amazing... they fixed my Phone when anyone else could. "

" Fast and serious. They ve concern and been in contact all the time. Take no more than a half an hour to contact me and they found a solution to everything. Highly recommended!! "

" I received the code and it works :) "

" According to BMW, ASC stands for Automatic Stability Control. Me, I say it stands for Another Satisfied Customer. Nuff said... "

" My code arrived shortly after placing the order and everything went perfect! "

" Verry good site web to unlock phone , is verry safe and secore , its take like 3 houre to complete unlock verry happy :) thanks you "

" While I agree the price is good, the delivery time with the code took too long. "

—

Stephen

—

Trinidad and Tobago

—

Bozhan Borisov

—

Bulgaria

" I bought a samsung galaxy A5 from Saudi Arabia but not working in india (mobile was locked) then I connect UNLOCKEDUNIT.COM & now my phone is unlocked , Thank you "

—

Jamal Khan

—

Saudi Arabia

" very fast & easy! Thank you so much! "

—

Caroline Docherty

—

United Kingdom

" El servicio es excelente y rápido, en mi caso tardaron solo 4 horas en enviarme los códigos. "

" It took more than 14 hours to get the code but finally the code worked and my is unlocked now. Thanks for your kind help. "

" Very quick delivery! Everything went perfectly fine! "

—

Lukas Handler

—

Austria

" Working perfect. Thanks "

" Prefeito, Seguro e Rápido. ... Em 10 minutos telemóvel desbloqueado, Obrigado "

—

Pedro Sampaio

—

Portugal

" Took quite some time to get the code, but most other places didn't even allow me to try and unlock my phone. So I'm very pleased. "

" Good service, fast response and reliable. "

—

Claudio Peixoto

—

Brazil

" Very fast and friendly customer service. Was a bit confused about the initial email's unlock code and emailed support. Got a very helpful answer within the hour. Unlocked phone no problem. Saved me a bunch of time and money. Would recommend the service to others for sure. :) "

" in less than an hour i received the code and unlocked my device "

" Thanks! Was all perfect and dynamic! "

" Unlock was surprisingly quick and easy "

—

Martin Gibbs

—

Trinidad and Tobago

" muchas gracias por la rapidez y por el sistema de apoyo con el que cuentan. todo perfecto, prove 3 servicios y ninguno pudo, unos genios. abrazo "

—

Caprifogli Jorge

—

Chile

" Was delayed, but it worked!! "

" I will recommend you to all my friends. "

" Gracias logre con exito el desbloqueo de mi tel samsung "

" Perfect!! Very quick and easy. This is how it should be done! Thanks a lot. "

" The service up to the expectations. Much appreciated for real time status update for my order. "

" Me dieron un buen servicio todo el tiempo estaban al pendiente y los códigos fueron los correctos "

" Very pleased with quick efficient service. I was disappointed that so expensive and that is why I have not given 5 stars. "

—

Corinne Sykes

—

United Kingdom

" JUST PERFECT, THANK YOU "

—

Stavros

—

United Kingdom

" Quick response And excellency in attention "

—

Severo Acevedo

—

Mexico

" Very fast and got the code very fast, it worked flawlessly....great job "
---
ULTIMELE 10 DEBLOCARI