It's such a pity that only a small percent of Android users are aware of the awesome features of the Device Manager service Google created since it can be really helpful in various situations.
People like their handsets to be safe, so they add an extra layer of security using a lock screen. However, a lot of them somehow manage to forget the password. In a situation like this, using Android Device Manager to unlock your phone is by far the best solution.
But how can this be done? Well, this is what we're here for!
What's the Android Device Manager unlock?
Even though at first, it looks very complex, ADM is pretty easy to use. And once you get along with it, you will start wondering how could you live without it!
The Android Device Manager is basically Google's response to Apple's Find My iPhone, as it's able to help you find your device, but also ring it, lock it, or enable everything from it, in case of a loss or if it gets stolen.
All these features are available if you log into ADM from your PC, by the way.
However, one of the most useful things the Android Device Manager app can do is to unlock your phone. No, we're not talking about network unlock this time, but bypassing pretty much any form of screen protection you have.
Basically, If you somehow forget the PIN, you can use your Google account to unlock it. The device will lead you through the process.
I know, you're wondering why do you actually need to bypass your own phone's security. Well, we're all humans. Maybe you forget your PIN or pattern, or somebody thinks that it's funny to change all these for you, let you struggle with it. Before finding that somebody who did it and kicking their derriere for this, you can actually try this little trick!
P.S.: Even though it sounds great, it can't actually be done on any phone…
P.P.S.: I was locked out of my phone because I entered the pattern lock incorrectly too many times two years ago.
How to enable Android Device Manager on my phone?
Technically speaking, any phone running Android 4.4 KitKat and above is compatible with Android Device Manager, but it doesn't work by default since you have to make some initial adjustments in order to use it.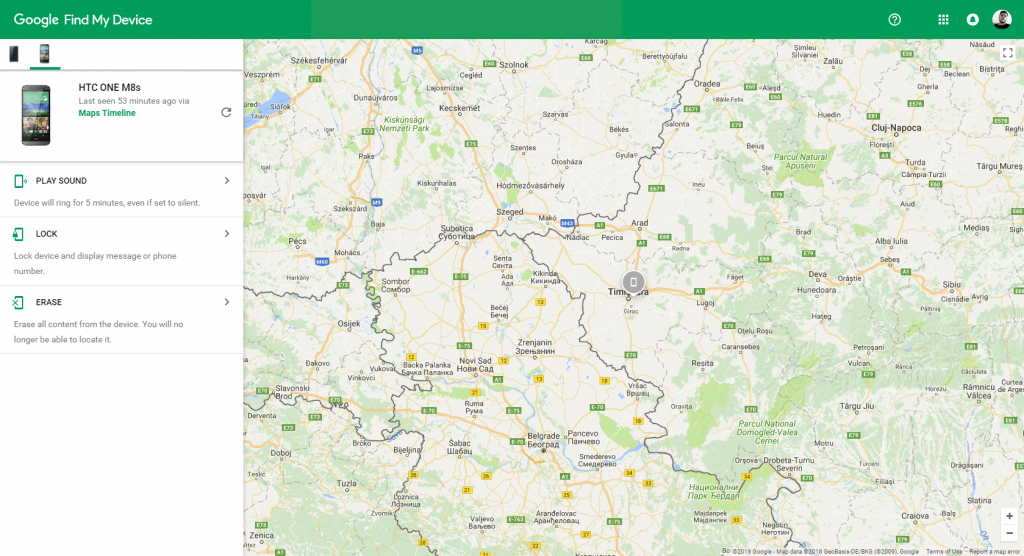 To be more specific, you need to enable ADM, if you haven't done it previously. These are the steps you need to follow:
Turn on Location Access
This can be done by going to Settings > Location, then turning on the toggle. Make sure you choose High accuracy, as it's the best for finding your phone's location accurately.
Enable Security Settings
Go to Settings > Google > Security and turn on the 'Remotely locate this device' option. This will allow Android Device Manager to see your phone's location. After this, also activate the "Allow remove lock and erase" option. It's very useful in case you lose your phone and want to wipe it completely.
Activate the Manager
Go to https://www.google.com/android/devicemanager. Using your Google credentials, log in in your account and test it, by trying the location feature.
Note: In order for the Google Device Manager unlock, as well as the rest of the features to work properly, you need to make sure that the GPS is turned on and you have an active Internet connection, whether it's through Wi-Fi or data. Also, don't forget about the operating system: if it's not Android 4.4 or above, the feature is not supported!
How to unlock your phone using Android Device Manager
Now that you're all set up, let's see how this entire process goes.
On a PC or a phone, go to

https://www.google.com/android/devicemanager

.

Using the same Google account you used for setting up your phone, sign in.

You will see the ADM interface, as well as the device(s) using the same Google account which can be controlled.

Select the one you want to unlock, by choosing the "Lock" option.

A window will appear, asking you for a temporary password. There's no need to enter the recovery message.

Click on "Lock" again.

If the process was successful, you will see a confirmation message, right under the box with the Ring, Lock and Erase buttons.

Your phone should display a password field, where you need to enter the temporary password, which unlocks your phone.

Go to the phone's lock screen settings and disable the temporary password.
And you're all done! This is how the Android Device Manager unlock feature works. Pretty easy, isn't it?
How to unlock your Android lock screen pattern if you have an earlier version of Android
If you're rolling old school and haven't updated your phone, you might be in luck, since there's a faster way of bypassing the lock screen pattern, without the Android Device Manager trick.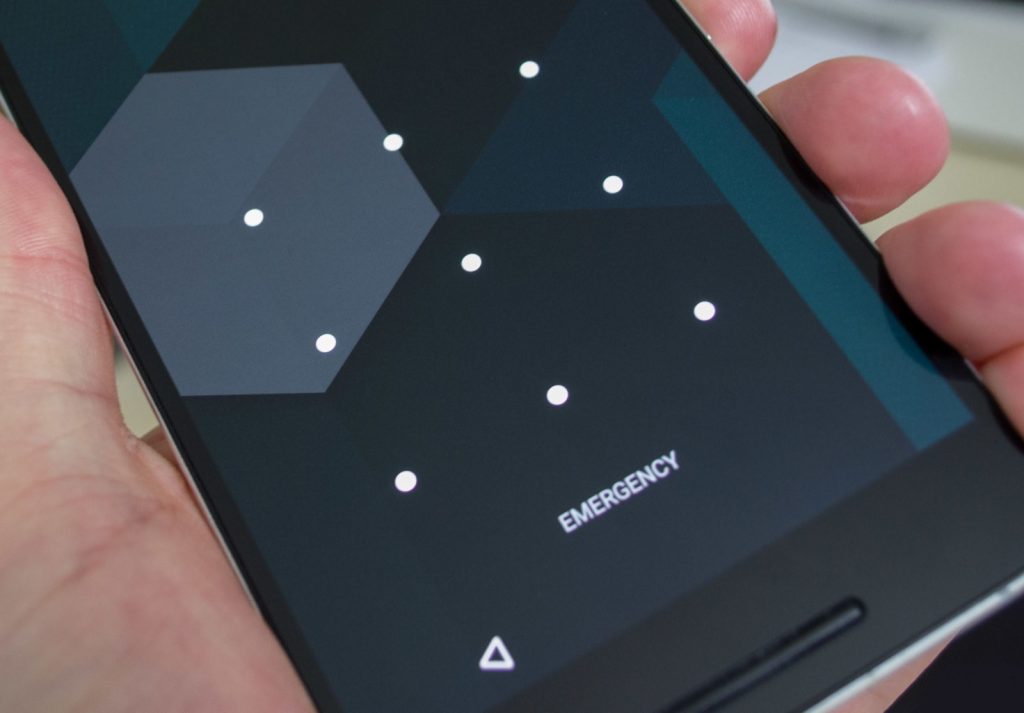 Here's what you need to do:
Enter a wrong pattern five times

After entering the 5th wrong pattern, you will see the 'Forgot pattern' option on the right side of the screen. Select it.

This will allow you to enter a backup PIN code or your Google login.

If you don't have a backup PIN, enter the Google login, since it's definitely easy to remember.

Tap "Sign in".
Your phone should now be unlocked.
How to bypass your lock screen using a Custom Recovery
Finally, we have a third variant of unlocking your phone's screen, in case you forget the PIN or the pattern, but this is for the more advanced Android users. If you're familiar with rooting, then you will have no issues with it. If you're not…stick to the previous two.
This process involves having a custom recovery on your phone and a microSD card. And no, you don't need the Google Android Device Manager at all!
Ok, enough with the small talk and let's see what steps you need to follow:
Download the

Pattern Password Disable .zip file

on your PC. Do not worry, the file is secure since it's coming from XDA Developers.

Copy the file on your microSD card.

Insert the microSD card in your phone.

Reboot the phone into Recovery Mode. Depending on your phone model, it can be done in various ways. You can find details about the process for each brand here.

Flash the .zip file from your microSD card.

Reboot the phone.

Your phone will now boot without any lock screen. Still, if it does have a lock screen, type a random password or pattern, as it will unlock.
After making some research across forums and other discussion boards, I've come across other methods as well, reported to be working. However, there's no guarantee that they will work for everybody. Therefore, for the moment, you can stick to these three.
Wrap-up
Hopefully, anybody with a phone which seems useless at a first look, due to a nasty PIN, lock screen pattern or a friend who try to pull a stupid prank will find this guide useful.
Like always, any feedback is appreciated. If you tried the Android Device Manager unlock feature and it was successful or you encountered issues, please let us know, by dropping a few lines in the comments section below!