A smartphone can do a lot of things nowadays, being able to help you in various situations. And while a lot of people get one just for its more modern features, we shouldn't forget about some of the basic things it can do, like making calls, sending texts, or…making some light.
That's right, one of the most useful features of a phone is the flashlight since there are numerous contexts in which an additional light can be a real lifesaver. The coolest part about this, though, is that a flashlight on a smartphone can be way more complex than the average user thinks.
Today we're going to talk about this complexity, by deciding upon the best Android flashlight app of the moment. Curious about its name? Let's make some light in this case!
See what I did there? Light, as in flashlight. No? Ok, just ignore me and read further…
Is the integrated flashlight enough for the basic user?
Aware of this need for an additional light, a lot of smartphone manufacturers thought about integrating flashlight functions in their OEM skins, so users can access the flashlight out-of-the-box, without the need of installing a third-party app. Google also did it on stock Android, starting with 5.0 Lollipop as well, by the way
In most cases, the flashlight is actually the LED on the back, whose main feature is to help you take better photos in low light conditions, while some phones also have a LED on the front, as a part of the selfie camera setup. That one can also be used as a flashlight, by simply pressing a button.
Still, they don't do anything else than simply lighting up…
Sure, this can be enough for basic needs, but a lot of users want a more complex flashlight, as mentioned above, able to do a couple of tricks as well. Finally, let's not forget about users with older phones, which just don't have integrated apps able to provide a bit of light!
Which is the best Android flashlight app I can get?
Before making some research, I felt like most of them had terrible flaws or ads. It's literally an on/off button.
After going a bit through the Play Store, in our search for the best Android flashlight app, I managed to find a few very interesting titles, so we gave them a try. These are the ones which impressed me the most.
Super-Bright LED Flashlight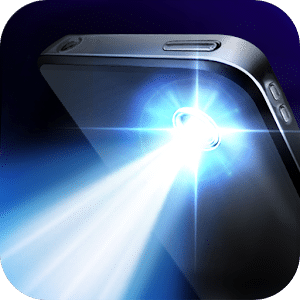 My phone has an integrated flashlight app and it's more than enough for me, but I must admit that this one almost made me reconsider my options.
It has a very simple and intuitive interface and I really liked how it mimics the looks of an actual flashlight, with its on and off switch. But this flashlight app for Android has a few aces in its sleeve as well, otherwise, it wouldn't be that special.
Specifically, you can choose between a strobe or blinking mode, by simply swiping left or right on the bezel, which is pretty cool, if you ask us.
Definitely, an app worth giving a shot. After all, it didn't get all those 5-star reviews for nothing!
Lytish Flashlight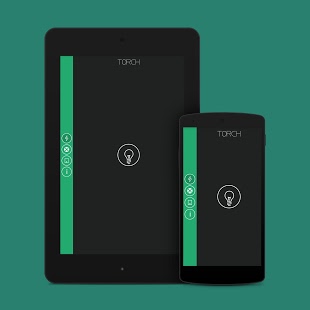 Searching for an elegant, beautiful, yet so undeniably effective LED flashlight app? Then you should definitely take a look at Lytish Flashlight and its amazing minimalist interface.
The app features a wide variety of light modes, including – obviously – touch and strobe, not to mention that you can make it very easy to access, by putting the widget on the phone's home screen. No more searching for the app in the drawer, just one press of a button and the light is on!
If you're the type of users for which the design of an app matters very much, this is the flashlight you should get, no questions asked.
Tiny Flashlight + LED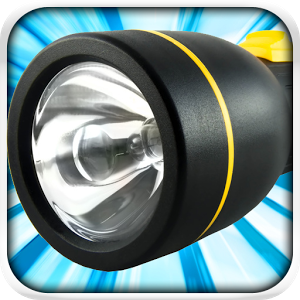 After checking out a few titles, I still wasn't able to tell what's the best flashlight app for Android, but I found this one and thought that the first entry in this top has a serious contender to the place on my phone.
Don't you just hate it when you're using the light, then lock the screen and it turns off? Well, there's a flashlight app out there that stays on until you tell it to turn off! It's the one my phone came with, out of the box!
Just kidding, it's Tiny Flashlight + LED. It has many of the same features you'd expect from an app like this, including strobe light, Morse tools, or warning lights. However, you can lock the screen and the app remains on. And honestly, this is one feature to top it all! But the one on my phone is also awesome, you know?
Flashlight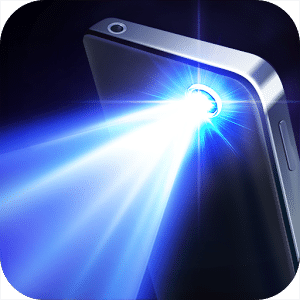 Pretty straightforward name, isn't it? Well, we were looking for the best Android flashlight app and we found one doing exactly what it says.
Apart from its basic functionality, you can use it to send Morse code and use the screen as a light as well, with the possibility of changing the hue.
There's also an included compass, as a bonus, for those who rely on their smartphone a lot when exploring nature. You never know when you get lost in the woods and you need to keep your flashlight on, but also check where the heck should you go, in order to get out.
White Light Flashlight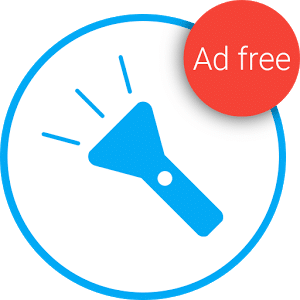 Ok, these developers seriously need somebody to help them choose better names for their apps. Or they were just trying to make their app easier to find?
Nevertheless, we were seriously amazed by the feature this phone flashlight app packs! Sure, it uses your rear-mounted flash to light darker areas, but you can activate it by swiping on the phone's display. The screen is also used by the app, as an additional source of light.
As a side note, just trying saying this app's name a few times, faster.
Flashlight – LED Torch Light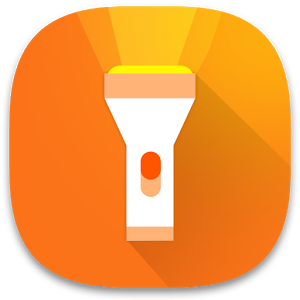 In my quest to find the best Android flashlight app I came across Flashlight – LED Torch Light and, honestly, I tapped on it just because it had 'torch' in the title. Don't ask. But I wasn't disappointed!
The app is very elegant – big up for the designer behind it – and has an above-average navigation. Besides the basic functionality, this phone flashlight app includes a Morse code SOS transmitter and a strobe, for a bit of fun in the dark. Oh, and the screen is also part of the app!
Finally, did I mention how good it looks? No? Well, it's some serious eye candy!
Flashlight Free: No permissions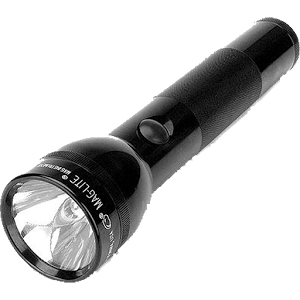 One of the main problems, seen on pretty much any cellphone flashlight app, is the fact that they require a lot of permissions for a plain simple feature. But this one doesn't, living up to its namesake.
The only thing it gets access to, to be more specific, is the LED hardware on the back of the phone. Because, duh, it's what controls the actual flashlight.
Well, it doesn't offer any fancy features, but hey, it performs exactly as advertised. And seriously, you want a decent flashlight and that's what you get. What more can you ask for?
Wrap-up
And this wraps up our quest to find the best Android flashlight app nicely. Hopefully, you managed to find the one you were looking for here. After all, it's not rocket science, since the only things that can make this difficult are the additional features these apps include.
So, what's your favorite flashlight for Android? Let us know, by dropping a few lines in the comments section below!