Here is a step-by-step guide on how to unlock iPhone XS in order to use it on any GSM Network.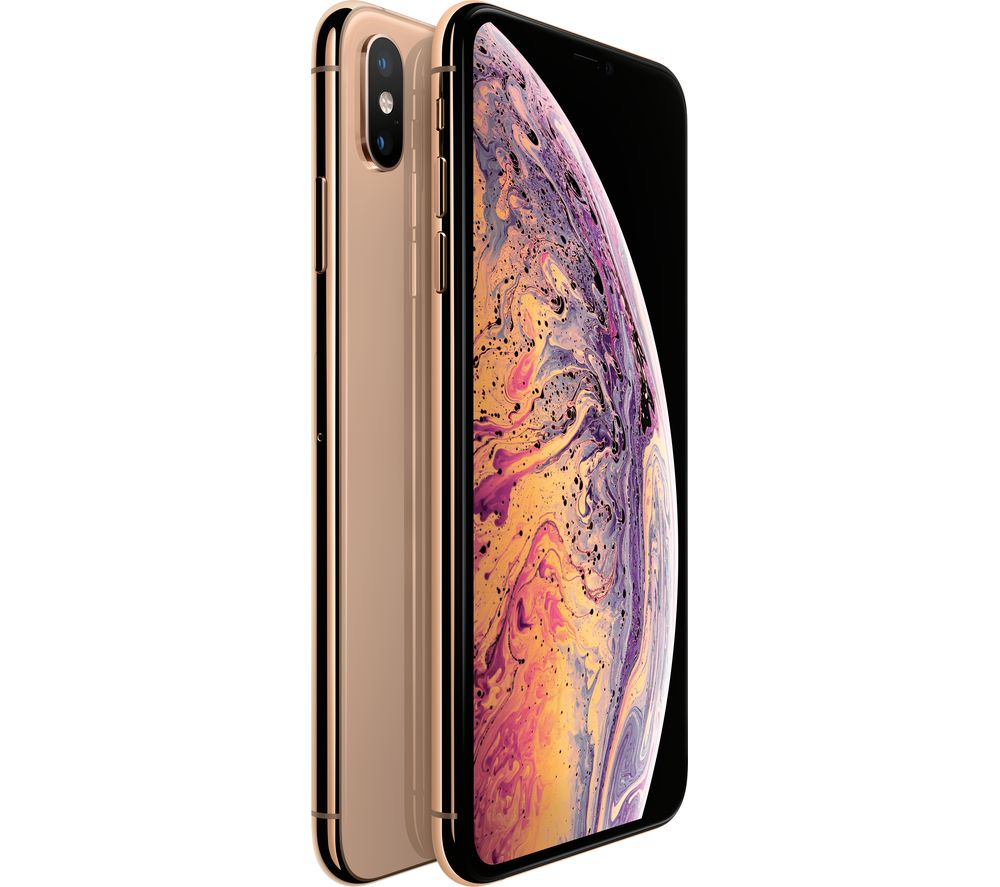 If 4.7″ is a bit too small for you, then you definitely got or planning to get the new iPhone XS, with its bigger, 5.8″ display. Its good phone, since it's a top-notch model from Apple, with its front and back stainless steel frame. But the phone itself starts to no longer feel as nice if you can't use a different SIM card in it. It's a given limitation for carrier locked phones. But don't worry, we can help you with this!
You can easily unlock your iPhone XS now, from the comfort of your phone, you are able to switch carriers whenever you want, with no questions asked. And this is not the only advantage…
Unlock Benefits
Unlocking your Apple iPhone XS comes with plenty of benefits. Here are just a few of them:
Freedom to use your phone with any carriers including Vodafone, AT&T, Claro, T-Mobile, Orange, SFR, O2, TIM, Fido, Rogers, Telus, and many others.
You will also be avoiding expensive roaming fees when travelling abroad.
Higher resale value of your phone once you sell it.
Great benefits, right? Here's how it can be done easily!
This guide contains everything you need to know in order to unlock iPhone XS: where it can be done, how the entire process goes and, most important, specific details on how to finish the unlock process on your phone. Don't worry, the whole process is a very simple one, it will only take you a couple of minutes and you don't have to have any technical skills at all!
So, let's get you started on this short tutorial on how to unlock iPhone XS!
Step 1: Where do I unlock it?
You will obtain the unlock instructions from www.unlockunit.com. UnlockUnit.com is an online platform for unlocking mobile phones, including Apple iPhone XS unlock. It's a guaranteed and professional service used by thousands of people that need to unlock their phones. 
Here's what you have to do to get the unlocking instructions:
1. Go to UnlockUnit.com and you will see an order form, which needs to be completed with a few details.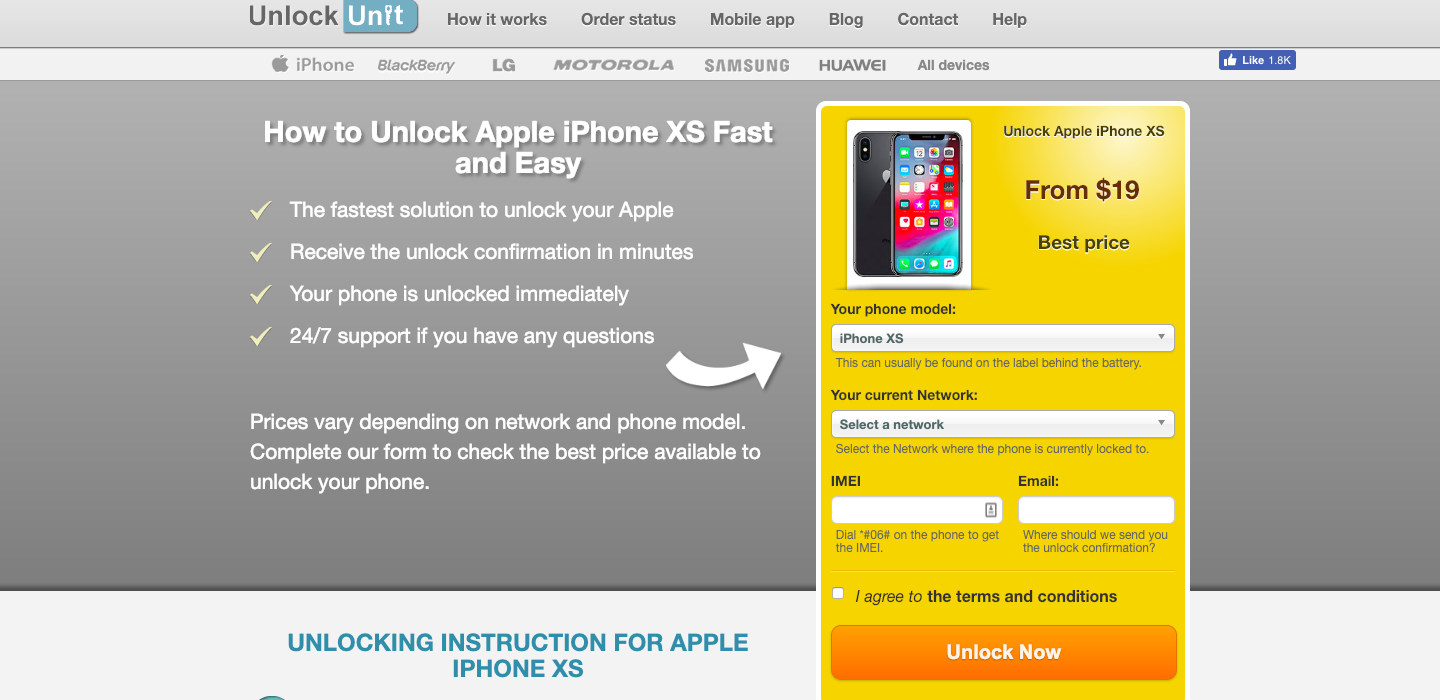 2. In the yellow box enter the IMEI of your phone. This is a 15 digit number that is unique to each phone. You can find it by dialling *#06# on your phone. The unlocking instructions that you will receive totally depends on this IMEI number, so be sure to fill in the correct IMEI.
3. Select the country and network your phone is locked to. Attention! Do not select the network where you want to use your phone now, but the one that you originally bought your phone from.
4. Fill in your email address where you want to receive the unlocking instructions. Be sure to correctly write your email address, otherwise, the unlocking instructions will be sent to a wrong address.
5. Read our Terms and Conditions (also available here) and check the box, then click on the Add To Cart button.
6. The last step is payment. There are two payment methods you can use to purchase the Apple iPhone XS unlocking instructions: PayPal and Credit Card. Pick the one that is most convenient for you and proceed to payment.
The unlocking process of an iPhone XS is different than the one used for Android devices, as it doesn't require an unlock code since the phone doesn't ask for one. If you insert a non-accepted SIM card, you won't have any GSM signal and the iPhone won't ask for an unlock code.
Once the order has been placed you will receive a confirmation email and after a while, you will receive the unlocking instructions for your iPhone XS.
Step 2: How do I use the instructions to unlock my iPhone XS?
After you place your order you will automatically receive an email to confirm you that we received your order and we're taking care of it.
In the estimated time you will receive another email with the subject "Unlock Complete" to confirm you that the phone is now registered as Unlocked in Apple's database
You will also receive details on what you have to do next. Specifically, you need to follow these steps:
Install the latest version of iTunes on your PC.
If your phone doesn't have the latest version of iOS, update it to the latest one available on iTunes.
Insert a non-accepted SIM card, then connect the phone to iTunes.
Wait until your phone is detected by iTunes.
Disconnect the phone, then reconnect it after 10 seconds.
Therefore, just follow the steps above and your phone will be ready to use with any GSM network around the world.
NOTE: If the Unlocking Process of the iPhone was successful! your phone will remain free of any carrier lock even after new updates of your phone firmware.