ISTRUZIONI DI SBLOCCO PER Apple
PASSAGGIO 1: Inserisci le informazioni del tuo Apple

Per cercare il tuo numero IMEI, digita *#06# sul tuo telefono (l'IMEI è un numero a 15 cifre). Ti faremo un prezzo speciale per sbloccare il tuo Apple .

PASSAGGIO 2: Paga in totale sicurezza

Metodi di pagamento accettati: Carta di credito, Paypal e Skrill. Tutti i pagamenti sono protetti dalla Garanzia 100% rimborsati.

PASSAGGIO 3: Ricevi la conferma di scblocco per iPhone

Riceverai una e-mail con la conferma che il tuo è stato sbloccato e tutte le istruzioni necessarie
100% Garanzia soddisfatti o rimborsati
Nel caso in cui si verificasse un problema durante lo sblocco del tuo telefono, saremo felici di rimborsare i tuoi soldi
Chiedi consiglio all'esperto
Siamo felici di rispondere a qualsiasi tua domanda.
Contattaci
.
Come sbloccare Apple da Unlock Code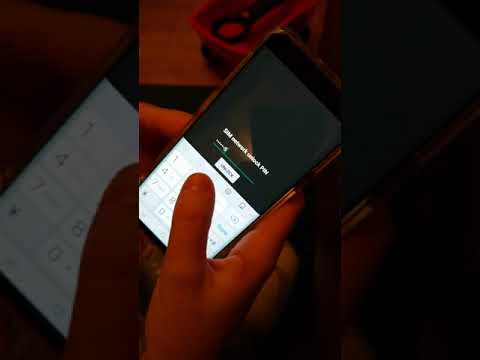 Samsung Galaxy S9
100% Garanzia soddisfatti o rimborsati
Nel caso in cui si verificasse un problema durante lo sblocco del tuo telefono, saremo felici di rimborsare i tuoi soldi
Chiedi consiglio all'esperto
Siamo felici di rispondere a qualsiasi tua domanda.
Contattaci
.
---
Deve leggere prima di sbloccare il tuo con UnlockUnit.com
Prima di fare una richiesta di sblocco:
Assicurati che il tuo abbia la SIM bloccata. Per farlo, inserisci la SIM di un altro operatore ed aspetta che appaia un messaggio di sblocco. Se sul tuo telefono non compare un messaggio di sblocco e funziona con la SIM di un altro operatore, allora il tuo non è bloccato dalla SIM.

Assicurati di inviare il codice IMEI corretto. Ci sono 2 modi per recuperare l'IMEI del tuo . Puoi sia digitare *#06# sul tuo telefono, o verificarlo sull'adesivo sotto la batteria del tuo dispositivo cellulare. L'IMEI è un codice a 15 cifre che è unico per ogni telefono.

Inserisci il nome del tuo attuale paese e del tuo operatore telefonico. NON l'operatore che userai una volta sbloccato il telefono. Ci sono alcuni operatori di alcuni paesi, che vendono telefoni che noi non siamo in grado di sbloccare. Verica la lista di telefoni che sblocchiamo.
Se ci farai una richiesta, senza aver soddisfatto i seguenti requisiti, non saremo in grado di rimborsarti. Ogni qualvolta che UnlockUnit accoglie una richiesta di sblocco, questa ci comporta una certa somma di denaro, anche se hai immesso informazioni inaccurate sull'IMEI e sull'operatore.
NOTA BENE: Non siamo in grado di sbloccare telefoni DUAL SIM e CDMA. Se ci ordinerai di sbloccare uno di questi telefoni, non potrai ottenere il rimborso.
---
COME USARE IL CODICE DI SBLOCCO SU
Per usare il tuo codice di sblocco, inserisci la SIM di un altro operatore nel tuo telefono. Sul tuo apparirà ""Inserisci codice di sblocco"" o ""inserisci PIN codice sblocco dell'operatore"". Inserisci il codice e il tuo telefono sarà immediatamente sbloccato. Se sul tuo telefono non apparirà l'apposito campo per inserire il codice, contattaci per fornirti ulteriori istruzioni.
UnlockUnit.com può sbloccare la maggior parte dei vettori GSM in tutto il mondo. Se stai cercando di sbloccare un telefono in Nord America, Europa, Asia, Australia, Sud America e oltre 200 altri Paesi del Mondo, se UnlockUnit.com non può farlo, molto probabilmente nessun altro può farlo. Il nostro più popolare sistema di sblocco telefonico di rete GSM include le seguenti reti: Sblocca AT&T, Sblocca T-Mobile, Sblocca T-Mobile USA, Sblocca Metro PCS, Sblocca Vodafone UK, Sblocca EE UK, Sblocca Rogers e molti altri.
Abbiamo sbloccato così tanti dispositivi negli ultimi 7 anni che ne abbiamo perso il conto, ma ora passiamo sicuramente oltre 1 milione di dispositivi. I modelli di cellulari più popolari che abbiamo sbloccato sono:
---
---
Clienti che hanno recentemente sbloccato il loro usando UnlockUnit.com
" I was not sure if I should buy an unlocking code online, but I did it finally and I'm so happy I managed to unlock my Samsung so easy and fast. "

" I'm very happy with your service. First of all the unlock code worked perfectly, my phone is unlocked now and second of all the customer support was great! "

" Great service! I just got my code and it worked from the first attempt. Thanks a lot guys! "

" The code worked like a charm! Great service, I will recommend you to all my friends. "

—

Christian G.

—

United Kingdom

" I like the fact that it feels safe to unlock my phone with you, especially because you offered me this great live support. "

—

Lindsey C.

—

United Kingdom

" These guys are amazing... they fixed my Phone when anyone else could. "

" Fast and serious. They ve concern and been in contact all the time. Take no more than a half an hour to contact me and they found a solution to everything. Highly recommended!! "

" I received the code and it works :) "

" After getting the codes for unlock unit they did not work for my phone NOT TO WORRY they sent me a email and had me for short steps and got my phone working with the codes they gave me the first time. "

" According to BMW, ASC stands for Automatic Stability Control. Me, I say it stands for Another Satisfied Customer. Nuff said... "

" My code arrived shortly after placing the order and everything went perfect! "

" Verry good site web to unlock phone , is verry safe and secore , its take like 3 houre to complete unlock verry happy :) thanks you "

" Great job! Fast and everything worked perfectly on the first try "

" Thank you very much for unlocking my phone! "

" While I agree the price is good, the delivery time with the code took too long. "

—

Stephen

—

Trinidad and Tobago

—

Bozhan Borisov

—

Bulgaria

" I bought a samsung galaxy A5 from Saudi Arabia but not working in india (mobile was locked) then I connect UNLOCKEDUNIT.COM & now my phone is unlocked , Thank you "

—

Jamal Khan

—

Saudi Arabia

" Very simple, delivered within provided time, and my phone works perfectly. 10/10 "

" Code worked first time, no issues. Received quickly. Thanks! "

" very fast & easy! Thank you so much! "

—

Caroline Docherty

—

United Kingdom

" El servicio es excelente y rápido, en mi caso tardaron solo 4 horas en enviarme los códigos. "

" I think for the price should be more fast. "

—

Orlando Sanchez

—

U.S.A.

" It's good service and fast response i really recommend this website "

" This is honestly the best way to unlock your phone it might take a while to receive the code but honestly its worth the wait because it's much cheaper and this is why they get all 5 stars! "

" It worked for me. thanks again. "

" It took more than 14 hours to get the code but finally the code worked and my is unlocked now. Thanks for your kind help. "

" Very quick delivery! Everything went perfectly fine! "

—

Lukas Handler

—

Austria

" It was done in less than 2 days, excelent service! "

" Fast and very easy .. highly recommend this site to anyone :) great customer service as well !!! "

" Working perfect. Thanks "

" Prefeito, Seguro e Rápido. ... Em 10 minutos telemóvel desbloqueado, Obrigado "

—

Pedro Sampaio

—

Portugal

" It took just less than 30 hour to get the code on my email, y used and it worked perfectly, the relation price benefit is great. "

—

Juan David Rueda

—

U.S.A.

" I never expected that great service, really fast and nice. Thanks "

" Excellent service, works very good. "

" Took quite some time to get the code, but most other places didn't even allow me to try and unlock my phone. So I'm very pleased. "

" Good service, fast response and reliable. "

—

Claudio Peixoto

—

Brazil

" Very fast and friendly customer service. Was a bit confused about the initial email's unlock code and emailed support. Got a very helpful answer within the hour. Unlocked phone no problem. Saved me a bunch of time and money. Would recommend the service to others for sure. :) "

" in less than an hour i received the code and unlocked my device "

" Thanks! Was all perfect and dynamic! "

" Unlock was surprisingly quick and easy "

—

Martin Gibbs

—

Trinidad and Tobago

" muchas gracias por la rapidez y por el sistema de apoyo con el que cuentan. todo perfecto, prove 3 servicios y ninguno pudo, unos genios. abrazo "

—

Caprifogli Jorge

—

Chile

" The process was very easy and quick and I would recommend this to everyone I know that would be in need of unlocking a phone, thank you "

" Quick and unlock code workes perfectly! "

" Was delayed, but it worked!! "

" I will recommend you to all my friends. "

" Gracias logre con exito el desbloqueo de mi tel samsung "

" Perfect!! Very quick and easy. This is how it should be done! Thanks a lot. "

" The service up to the expectations. Much appreciated for real time status update for my order. "

" Me dieron un buen servicio todo el tiempo estaban al pendiente y los códigos fueron los correctos "

" Only took a couple days ... pretty cool. Thanks "

" Very pleased with quick efficient service. I was disappointed that so expensive and that is why I have not given 5 stars. "

—

Corinne Sykes

—

United Kingdom

" JUST PERFECT, THANK YOU "

—

Stavros

—

United Kingdom

" Satisfactoria el desbloqueo. Gracias. Jesús Guzman R. "

—

Jesus Guzman R.

—

U.S.A.

" Quick response And excellency in attention "

—

Severo Acevedo

—

Mexico

" Very fast and got the code very fast, it worked flawlessly....great job "

" Hi This is the second time I use unlock unit for my devices. The service is great and the support is available 24/7. Bare in mind that it takes time it's not right away. So far it has been the best way to unlock my devices. "
---
ULTIMI 10 SBLOCCHI