UNLOCKING INSTRUCTION FOR Apple iPhone 13 Pro
STEP 1: Enter your Apple iPhone 13 Pro information

To find your IMEI number, dial *#06# on your phone (IMEI is a 15 digit number). We'll then give you the best price available to unlock your Apple iPhone 13 Pro.

STEP 2: Pay securely

Our methods of payment include credit card, PayPal and Skrill. All payments are protected with a 100% money back guarantee.

STEP 3: Receive your iPhone unlock confirmation

The unlock confirmation and all the instructions will be sent via e-mail
100% Money back guarantee
In the unlikely event of a problem unlocking your phone, we'll happily refund your money.
Talk to an expert
We're happy to answer any question you have. Contact us.
How to Unlock Apple iPhone 13 Pro by Unlock Code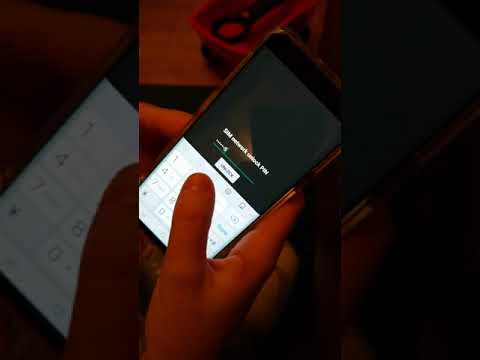 Samsung Galaxy S9
100% Money back guarantee
In the unlikely event of a problem unlocking your phone, we'll happily refund your money.
Talk to an expert
We're happy to answer any question you have. Contact us.
---
Things to know before unlocking your with UnlockUnit.com
Before ordering:
Ensure that your is SIM locked. To do this, insert another network SIM and wait for an unlocking message to be displayed. If your phone doesn't show any unlocking message and does work with another network SIM, your is NOT SIM locked.

Be sure that you send us the correct IMEI. There are 2 ways to retrieve the IMEI of your : Either dial *#06# on your phone, or check the sticker underneath the battery of your handset. The IMEI is a 15 digit number that is unique for each handset.

Please provide your current country and operator, NOT the one you intend to use after unlocking. There are certain operators in certain countries that sell phones we can NOT unlock. Check which phones we can unlock.
If you place an incorrect order by not fulfilling the above requirements, we are unable to provide a refund. Whenever UnlockUnit processes an unlocking request, it costs us money, even if the submitted IMEI or network information is inaccurate.
NOTE: We do not unlock CDMA or Dual-SIM Phones. Any orders place for these phones are not eligible for a refund.
---
HOW TO USE THE UNLOCKING CODE ON
To use your unlock code, insert another network SIM into your phone. Your will read "Enter unlock code" or "Pin Network Unlock Code". Enter the code and your phone will immediately be unlocked. If your phone fails to display a designated field to enter the unlock code, please contact us for further instructions.
UnlockUnit.com can unlock most GSM Carriers across the globe. If you are trying to unlock a phone in North America, Europe, Asia, Australia, South America and over 200 other Countries in the World, if UnlockUnit.com can't do it, most likely no one else can. Our most popular GSM Network Phone Unlocking include the following networks: Unlock AT&T, Unlock T-Mobile, Unlock T-Mobile USA, Unlock Metro PCS, Unlock Vodafone UK, Unlock EE UK, Unlock Rogers and many more.
We have unlocked so many devices over the last 7 years that we lost count of them, but we definitely pass over 1 million devices now. Most popular phone models that we unlocked are:
---
---
Customers Who recently Unlocked their using UnlockUnit.com
" This was worth every penny!! It unlocked my phone without a hitch!! I am thrilled with this service and recommend it to everyone looking to unlock their phones!! "

—

Jessica

—

United States - USA

" Fast, easy, and safe. Well worth the price for the service! "

—

John H

—

United States - USA

" Great service, very quick and accurate. "

" merci boucou ce cite est belle "

" I paid for this service 28 hours ago, not really believing it would be unlocked. Got the email a while ago and lo and behold I just inserted a local SIM card and the phone works after three years of sitting around. I couldn't be happier. Great service, great communication; love it! "

—

Gordon Mulcare

—

Trinidad and Tobago

" Excellent service no comments at all! Well done gents "

—

Faisel Al-Battashi

—

Oman

" Its the brst way to go I think "

—

Christopher Reynolds

—

United States - USA

—

Mike

—

United States - USA

" Im ver thankful for the service , i try Manuel times and waste money to unlock it , but this is the only place I get the job done "

—

Samsung galaxy s10e

—

Puerto Rico

" Worked first time, many thanks "

—

Tori williams

—

United Kingdom

" waited 12 hours & bingo away we go. spot on "

—

kevin rogers

—

United Kingdom

" I am very happy with your service and just the pure ease of this ,Thank you i will highly recommend unlock arena! "

—

Steven Wareing

—

United States - USA

" 5 minutes and worked! Hungary, Vodafone. Thanks! "

—

Sandy carroll

—

United States - USA

" Really happy. At first I thought it might be dodgey as I don't trust anyone or anything, but I thought it's only a few quid I'll give it a go as I really needed this phone unlocked to my network. Thought it was going to take a few days to get my code like the email said on the 7th January, and didnt really want to wait that long but thought I'll have too, I applied after 12pm at night and received my code today 12hours later instead of the 10th January so I'm over the moon and it worked so couldnt thank them enough and would definitely recommend them to other who's need this service. 5* "

" Number 1 unlocking site "

" Well worth the price, got the unlock code within a couple days I highly recommend "

—

Alyssa Sepulveda

—

United States - USA

—

Slawomir Ziolkowski

—

United Kingdom

" Simply the best and fastest and also cheaper service I have found. Literally it took 34 min to unlock iphone SE 2nd Gen. Thanks team. Keep like this. Don't hesitate to use this service. "

" Unlocked ATT Kyocera E4710. Plugged in Public Mobile (Canada) SIM and connection was made in about 1 minute. Obviously highly recommended. "

" The best sim unlocker. It took under 8 hrs to unlock my iPhone. I highly recommend this site. "

" Everything was excellent, I thought it would take longer or even worse that I was going to have the code on business days (Monday to Friday) like most pages, but I placed my order on Saturday night and Sunday morning I already had my code, thank you very much, it only took a couple of hours to get it, again thanks. "

—

Bruno Eduardo Arroyo Badillo

—

Mexico

" Wow Your services are just amazing. I strongly recommend this website to everyone when it comes to unlocking phones. They're just the best "

—

Michael Offe-Gyebi

—

Ghana

" Excellent site, mighty, fast, and service in less than 24 hours. My phone was opened, thank you "

" Wow wow guys am so happy with your service, Thanks for unlocking my phones ,u are really the best "

—

Christopher

—

South Africa

" Omg I was dreading this extremely. But I was stressing over nothing. I had the unlock code within a hour of buying it and it was easy to put in the phone... Extremely happy and will use them again and again "

—

Cola

—

United States - USA

" Buen sitio web económico y resuelves poder usar el teléfono donde quiera 100% seguro "

—

Alexis

—

United States - USA

" Code arrived within 1.5 hours and it worked. Can't say fairer than that. Not free any more though ;-) "

—

A Customer

—

United Kingdom

" Excellent service highly recommended Very fast service..without sending a single mail my phone is unlocked..just do the payment and wait to see the magic.. Good work..keep it up "
---
Last 10 Unlocks