UNLOCKING INSTRUCTION FOR Huawei phone
STEP 1: Enter your Huawei phone information

To find your IMEI number, dial *#06# on your phone (IMEI is a 15 digit number). We'll then give you the best price available to unlock your Huawei phone.

STEP 2: Pay securely

Our methods of payment include credit card, PayPal and Skrill. All payments are protected with a 100% money back guarantee.

STEP 3: Receive your Huawei phone unlock code

Your unlock code and instructions will be sent via e-mail as quickly as your phone network allows. Enter the code into your Huawei phone and it's immediately unlocked.
100% Money back guarantee
In the unlikely event of a problem unlocking your phone, we'll happily refund your money.
Talk to an expert
We're happy to answer any question you have. Contact us.
How to Unlock Huawei phone by Unlock Code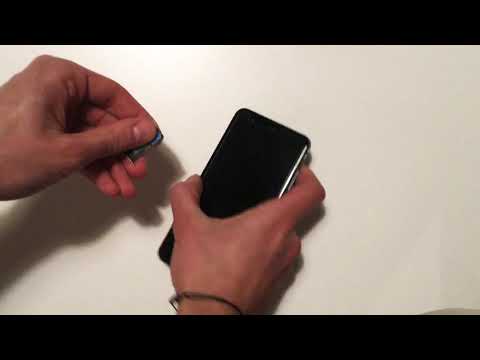 Huawei P10 Lite
100% Money back guarantee
In the unlikely event of a problem unlocking your phone, we'll happily refund your money.
Talk to an expert
We're happy to answer any question you have. Contact us.
---
Things to know before unlocking your with UnlockUnit.com
Before ordering:
Ensure that your is SIM locked. To do this, insert another network SIM and wait for an unlocking message to be displayed. If your phone doesn't show any unlocking message and does work with another network SIM, your is NOT SIM locked.

Be sure that you send us the correct IMEI. There are 2 ways to retrieve the IMEI of your : Either dial *#06# on your phone, or check the sticker underneath the battery of your handset. The IMEI is a 15 digit number that is unique for each handset.

Please provide your current country and operator, NOT the one you intend to use after unlocking. There are certain operators in certain countries that sell phones we can NOT unlock. Check which phones we can unlock.
If you place an incorrect order by not fulfilling the above requirements, we are unable to provide a refund. Whenever UnlockUnit processes an unlocking request, it costs us money, even if the submitted IMEI or network information is inaccurate.
NOTE: We do not unlock CDMA or Dual-SIM Phones. Any orders place for these phones are not eligible for a refund.
---
HOW TO USE THE UNLOCKING CODE ON
To use your unlock code, insert another network SIM into your phone. Your will read "Enter unlock code" or "Pin Network Unlock Code". Enter the code and your phone will immediately be unlocked. If your phone fails to display a designated field to enter the unlock code, please contact us for further instructions.
UnlockUnit.com can unlock most GSM Carriers across the globe. If you are trying to unlock a phone in North America, Europe, Asia, Australia, South America and over 200 other Countries in the World, if UnlockUnit.com can't do it, most likely no one else can. Our most popular GSM Network Phone Unlocking include the following networks: Unlock AT&T, Unlock T-Mobile, Unlock T-Mobile USA, Unlock Metro PCS, Unlock Vodafone UK, Unlock EE UK, Unlock Rogers and many more.
We have unlocked so many devices over the last 7 years that we lost count of them, but we definitely pass over 1 million devices now. Most popular phone models that we unlocked are:
---
---
Customers Who recently Unlocked their using UnlockUnit.com
" needed an unlock for an old nokia 3660, turned out it was free. send me the code in literally 60 seconds. thx! "

—

catte

—

United States - USA

" It's good service I got unlocked code fast I "

—

Arthur

—

United States - USA

" It is done good job. Thank You. "

—

Joseph M Gomez

—

United States - USA

" franchement j'etait septique j'ai acheter un tephone usa indeblocable at et t en moins de 2 heure il ment envoyer le code de deblocage franchement chapeau ++++++++ merci beaucoup "

" My mom had AT&T and even though the phone is paid off AT&T wouldn't unlock it. She was about to buy a new phone but I said "let me try something. I paid in the morning and by evening got the codes and now she's using her unlocked Samsung S20 "

—

River Moon

—

United States - USA

" Did many unlock with unlockriver and I have always been satisfied with the service. Will be purchasing again. "

" Muy satisfecho por su trabajo,rápido y seguro.gracias "

—

Frank

—

United States - USA

" muy bueno, en 3 dias me desbloquearon el celular. Lo Recomiendo. "

" It worked successfully.? Highly recommend and the waiting time is great!! I appreciate the great response. It was my first time and it was sucessful. ? "

" What has started as a take-the-risk procedure, it ended with a great joy. Response was submitted as committed. I recommend these services. "

" Very satisfied with the service. My s22 ultra is now unlocked ? "

—

Mahamadou Sissoko

—

United States - USA

" This is my third time using this service and I am completely happy with it! Very fast turnaround and the code worked perfectly! "

—

Noah K.

—

United States - USA

" great job thanks you, phone is unlocked, i did not need to do anything, service reaaly works , i recommend it 100% thnak you so much. "

—

Oscar M.

—

United States - USA

" i haven't tried it yet "

—

Dylan

—

United States - USA

" Great service, very quick, and easy.would recommend. "

—

Brandon

—

United States - USA

" Rápido y fácil, cliente satisfecho. Real fast and easy, great service. I would recommend. (Moto g30 user) "

" 10 minute turn around. Worked as it should. Unlocked a Fido-locked G6. "

" They are the best among all "

" Excellent service. My phone was locked for a week and needed an MCK code after I entered the wrong code 10 times (I didn't realize there was a limit). Called AT&T and Samsung. Neither would provide the code. Found this website, and the next day I received an email with the MCK code and the same network unlock code AT&T gave me. I just don't know how they did it. "

—

Martin

—

United States - USA

" I was a little skeptical at first. Especially after dealing with AT&T, I went for it. Spending more than 1K on a cell phone (which is not something I ever do), and AT&T running me through the wringer. Even after hours of phone conversations with AT&T, they did not release the unlock codes! This paid off well!! No BS, just actual working codes. Well worth my investment! "

—

RMax

—

United States - USA

—

jorge

—

United States - USA

" The phone was unlocked within 2 days few hour's Moto G Pure, no issues with 180 days of use! Great. "

—

Trev...

—

Saint-Vincent

" The unlock code works and got on time. Brilliant job from you. Thanks guys ! Hope meet you soon for another device and wish a little discount ! "

—

Mohammed Hussen

—

Ethiopia

" Bought a supposedly unlocked Xfinity mobile phone, was not unlocked, called Xfinity they said the original account owner had to unlock the phone. Got no response when I contacted the person that sold it to me, thought I was stuck with an Xfinity locked phone. Came across the unlock arena paid for the unlock code, within a few minutes got the unlock code, took 2 tries but the phone successfully unlocked. "

—

Terry Ortman

—

United States - USA

" AT&T were taking their sweet time with unlocking my phone and then never got it done. These guys got it done in under 24 hours. I will recommend you to everyone and will unlock again if need be. "

—

Roman

—

United States - USA

" I never used this service before u guys are very fast I really appreciate it thanks. "

—

Gregory Jones

—

United States - USA

" At first I was skeptical because talking to my carrier they REFUSED to unlock my device even though it was paid off completely. I came across this company and was super skeptical that they would be able to unlock my device but paid the fee hoping they would be able to. I paid and kept it in the back of my mind then sure enough my device is unlocked and I'm using it! I will definitely recommend and use this again! Thank you ? "

—

Andrea

—

United States - USA

" I've been able to unlock my phone now. Unlockbase, you've done a great job. Keep it up. "

—

ERNEST KYEREMATENG

—

Ghana

" I think it's great, and thanks for the help. "

—

Tray

—

United States - USA

" Magic. Less than 5 days. Didn't find a great service like this elsewhere. "
---
Last 10 Unlocks