If you're not familiar with the M4B format, you should know that it's a special one, used for audiobooks and based on the MPEG-4 Part 14 standard. Basically, it's the same thing as M4A, used for audio streams, but with included information about chapter markers, images, or hyperlinks.
However, listening to M4B files is not possible on any device, since the format is not compatible. In this case, you need to convert them to a format which can be played by pretty much any audio device, like MP3.
How can you do this, you're wondering? By simply following the steps in the guide below, you will find out how to convert M4B files to MP3, so you can enjoy your favorite audiobooks anywhere.
There are quite a few ways of converting your audiobook files into MP3 and each time the steps you need to follow are different. But don't worry, since it's far from being rocket science, not to mention that you need only a few minutes.
Without much further ado, let's see how you can do it!
Convert M4B files to MP3 using VLC Player
The almighty VLC is back at it again, this time using its converting powers to transform M4B files into the common MP3 format. After all, it's one of the most common media players and you probably have it installed on your PC.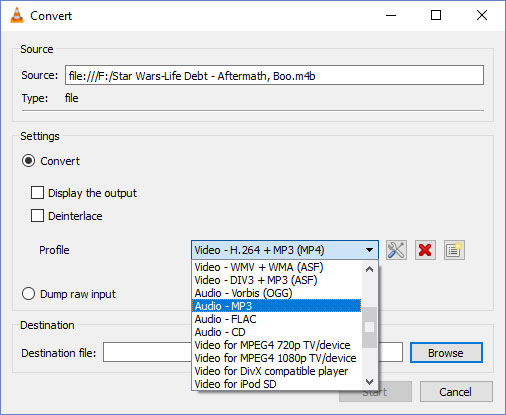 Follow these steps and you will have your audiobooks turned into MP3 in no time:
Open VLC Player

Open the Open Media window, by holding Ctrl and pressing R on your keyboard

Click on add, in order to insert your M4B file

Press on Convert/Save. A pop-up window should appear

In the window, click on profile and select the output of the file you want to convert. In this case, it's going to be Audio – MP3

Stay in the same window and click browse, in order to select the output folder, where you want VLC to put the converted file

Click start and wait for a few moments, until the file is converted. Since we're talking about an audiobook, it should take a while.
Note: Due to compatibility issues, don't be surprised if some files are not recognized. However, it doesn't happen very often.
Convert M4B files to MP3 using an online converter
Obviously, you can also do this online. After all, you may be using a PC that's not yours and doesn't have VLC Player installed or, for various reasons, you can't use the media player. In this case, you need to rely upon one of the multiple online converting tools available.
Not all of them are able to do a 100% great job though, so we decided to test a few of them until we came across the best option. In this case, it's media.io. The website has a very easy to use interface and you need to go just through four different steps to convert M4B files to MP3.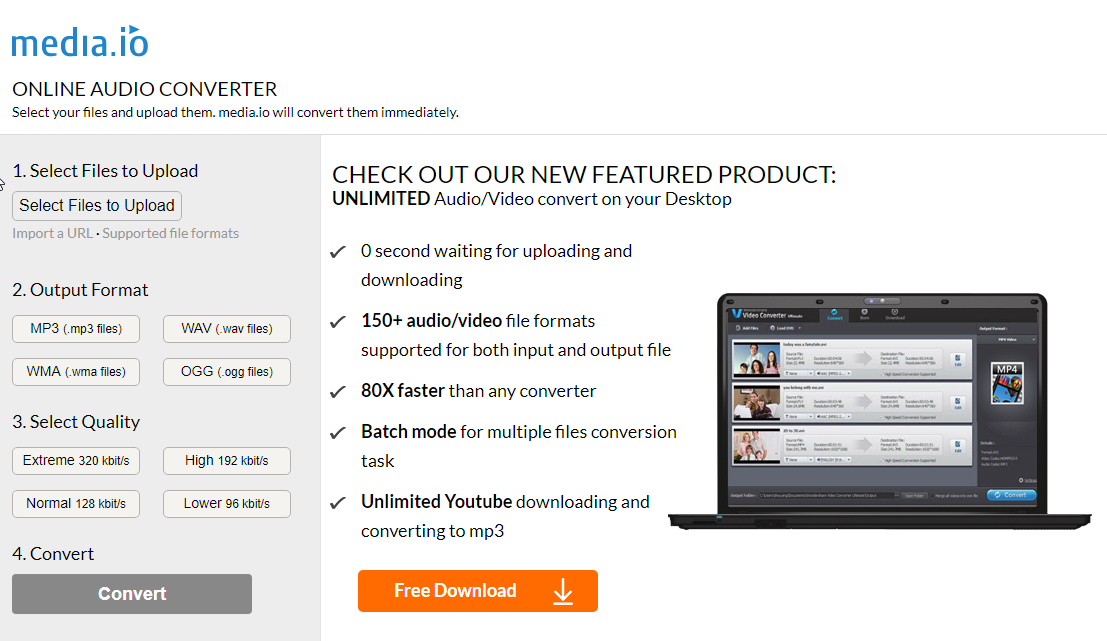 As a side note, they also offer a standalone converting tool, but the online one is just as good.
Go to

media.io

Click on Select Files to Upload and select the M4B files you want to convert, then click on Open

Select the format. MP3, WAV, WMA, and OGG are available, but you need to select MP3 in this case

Select the quality of the converted audio file. You can choose between Extreme, High, Normal, or Lower. Obviously, the first choice is Extreme, but this will take the most time to convert.

Click on Convert and wait until the file is ready
Convert M4B files to MP3 using iTunes
Finally, let's not forget about our trusty iTunes. Even though some people want to avoid connecting their phones to it and…well, generally avoid it, it does have a couple of great tricks up its sleeve. Yes, you guessed it, it's great for converting audiobooks to MP3s.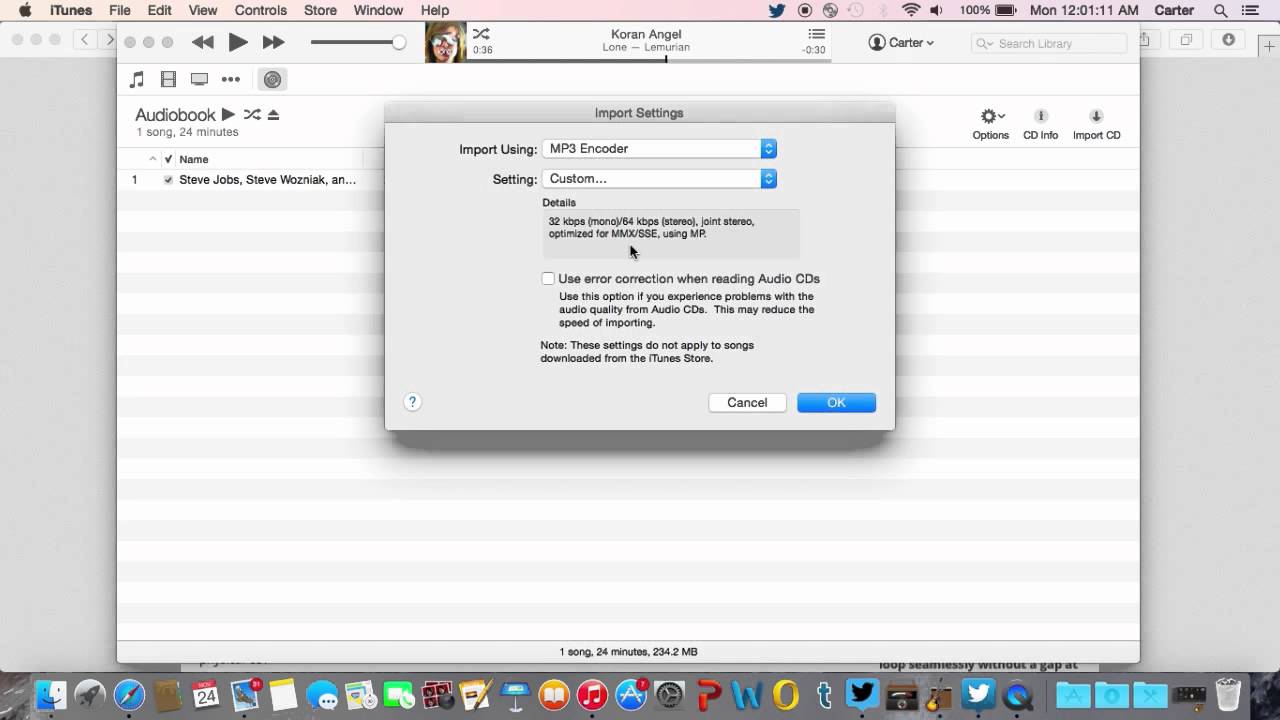 Keeping it short, this is what you have to do:
Open iTunes

Drag and drop the files you want to convert into the library

Go to Edit > Preferences > Import Settings

From this menu, drop down Import using and select MP3 Encoder

Go to Book > Audiobooks and select the file you want to convert

Stay on the same page and drop down File > Convert > Create MP3 version

Wait until the process is over and your files will be transformed into MP3s
Note: Remember that iTunes can be an alternative for converting M4B files to MP3, but it's far from being a recommended tool for this. It crashes way too often, so you should stick to the previous two methods presented in our guide.
No matter which of these methods you will decide to use, you will be able to play your audiobooks on any device.
Do you know any other ways to convert M4B files to MP3? If the answer is 'yes', do let us know about them! Also, if you're having trouble converting and get stuck at a step, or have any other issues, leave your questions in the comments section below!