Despite being just a mid-range model, the Samsung Galaxy Grand Prime is one of the South Korean manufacturer's best-selling smartphones ever made.
Nowadays, it doesn't receive updates anymore, since it's a relatively old model, but this shouldn't be such a big issue, as you can install updates on your own, as long as the phone is rooted. Yes, we're going to talk about how to root Samsung Galaxy Grand Prime.
Before starting with the actual guide, you should know that even though the process is relatively safe, as long as you follow the correct instructions, there is always a chance that something could go wrong. We are not responsible if something happens to your phone during the rooting process.
Why should I root my Samsung Galaxy Grand Prime?
As mentioned above, one of the main reasons why you should do this is to install a custom ROM, based on a more recent Android version that the last one the phone officially received.
Besides this, let's not forget that the handset is running Samsung's TouchWiz, which includes a lot of bloatware apps which you don't use at all and do nothing but occupy storage space.
Finally, it's all about customization. You can make your phone really unique, by opting for custom skins and highly-personalizable themes. On the other side, if you're a stock Android fan, you can go for the Google-themed look as well.
You should know that if the phone is still covered by warranty – less likely, though, since it's relatively old – rooting will completely void it.
Samsung Galaxy Grand Prime rooting instructions
Obviously, there are various ways through which this can be done, depending on your technical background. To be more specific, you can go through a lengthy process, which requires connecting the phone to a PC using a cable, or doing without a PC, using just an app.
Therefore, let's see how it can be done!
How to root Samsung Galaxy Grand Prime with Odin
If your handset is running on Android 5.1.1 Lollipop, like most of them, rooting it through Odin is the best variant. It's a very popular application, used by Samsung owners from all over the world, with excellent results.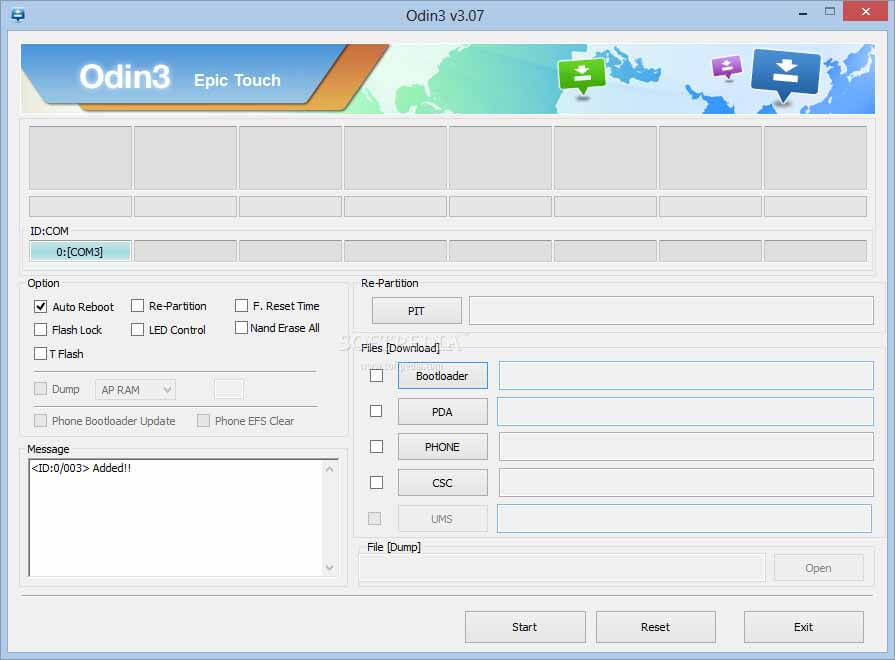 These are the steps you need to follow:
Backup your files
Since you don't know what could happen during this process, it's highly advisable to backup all your data, in order to avoid an unpleasant situation.
Enable USB Debugging on your phone
Go to Settings > About Phone > Build Number, then tap on it 7 times. This will enable the Developer Options menu

You will see the "You are now a developer" message

Go back to Settings > Developer Options and look for Enable USB Debugging. Make sure the option is checked.
Download and extract the files you need
Start with downloading and extracting the firmware file to your PC

Download and extract the Odin ZIP file to your PC

Open Odin
Reboot your phone in Download Mode
Hold the Power Button, Home Button, and Volume Down key down, with the phone switched off, for up to eight seconds

You should see a Warning message, informing you about the dangers of a custom OS

Confirm the download of a custom OS with the Volume Up key
Connect the phone to your PC
Using a USB cable, connect the phone to your PC

Check out Odin's interface, for a blue sign. If it's there, it means that your phone has been recognized and you can start the actual rooting process
Add the Firmware file
In Odin, add the firmware file you downloaded earlier to the AP/PDA box
Check the repartition box and make sure it's unchecked
Start the rooting process
Click on Start, in order to begin rooting your Samsung Galaxy Grand Prime
Wait until the process is ready
Usually, it takes around 10 minutes to finish, but don't worry if it takes a bit more
After this, your handset will be rooted, so you can take full control of it. In order to check if the root has been successful, you can install the Root Checker app. Also, you need to make sure that you have SuperSU installed, in order to maintain the rooting.
How to root Samsung Galaxy Grand Prime without PC
If you don't want to do this with a PC or simply don't have access to one, you should know that there's also an app for this, able to root your Samsung Galaxy Grand Prime in just a few minutes.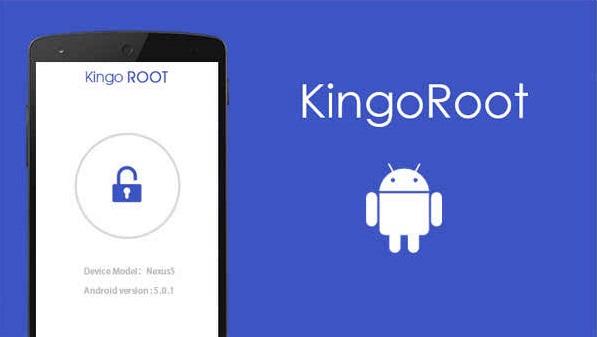 Specifically, we're talking about rooting the handset using KingoRoot. Before doing this, make sure you meet some specific conditions, like having at least 50% battery and a working Internet connection.
Download KingoRoot and install it on your phone
The app is not available in the Play Store, therefore you need the APK. You can find it here. After downloading on your phone, go to Settings > Security

Check the Install from Unknown Sources option, in order to allow the installation process to start

Tap on the downloaded apk. You should see a message saying that this type of file can harm your device. Tap OK

Wait until the installation process is over
Root the phone
Open KingoRoot and follow the on-screen instructions.

Tap the blue Start Root button, at the bottom of the screen

Wait until the process is over

Look for the green check mark. This means that everything went ok and you managed to root Samsung Galaxy Grand Prime
If, for various reasons, the app fails to root your phone, you can also try Kingo Android Root, the PC version, reported to have a much higher success rate. The process is relatively similar, but you need to connect the phone to your PC, using a USB cable.
It's available for Windows and you can download it from here.
Wrap-up
And there you have it. Two different methods through which you can root Samsung Galaxy Grand Prime. Obviously, it's up to you to decide which one of these is suitable for your situation and go for it.
Let us know how it went or if you encountered some issues, by dropping a few lines in the comments section below.