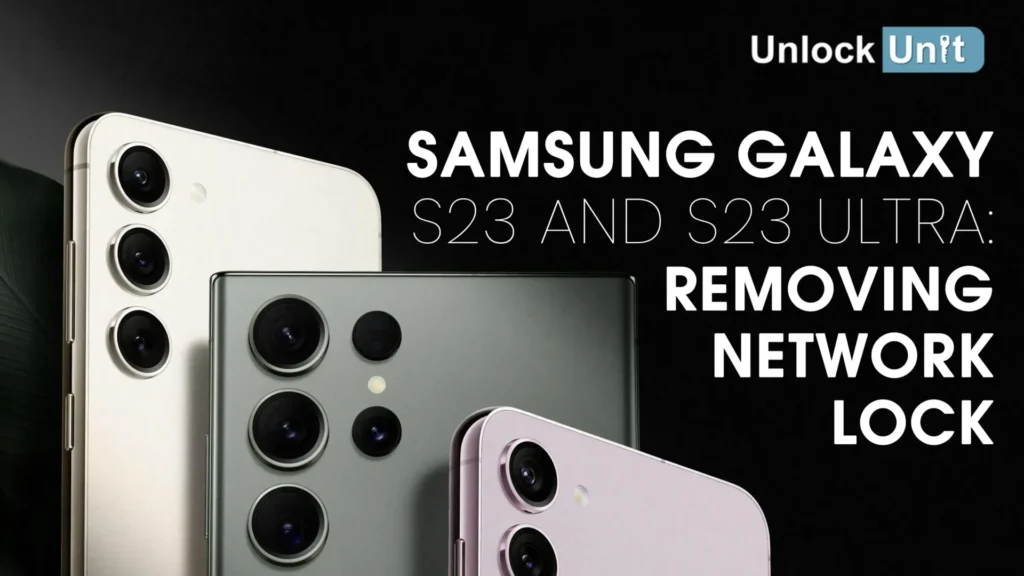 Do you wish your Samsung S23 unlocked from your current carrier? Do you want to be able to switch your phone's carrier whenever you like? Limits imposed by carriers are irritating but simple to remove. This post will detail the steps necessary to unlock the Samsung S23 and S23 Ultra so that they can be used with a different service provider.
After reading this, you'll be able to use your Samsung S23 or S23 Ultra with any network, allowing you the flexibility to select the service plan that works best for you. Let's dive in right now!
All the information you need to unlock your Samsung Galaxy S23/S23 Ultra
Before beginning the unlocking procedure, verify that your Samsung S23 or S23 Ultra is eligible for carrier unlocking. To do so, contact your carrier and request an activation code. Your carrier will provide you an unlock code if your smartphone qualifies.
Postpaid phones are phones obtained with a two-year contract from a network provider. If your device is under contract, you must wait until the contract expires before you can activate it. There is an exception to this rule, however, if you are prepared to pay an early termination fee in order to terminate your contract. But with UnlockUnit, you may be able to unlock your Samsung Galaxy S23 or S23 Ultra as soon as you receive them.
After confirming that your samsung galaxy s23 unlocked for use with a different carrier, insert a SIM card from a different carrier. If the Samsung S23 or S23 Ultra is carrier-locked, you cannot use a SIM card from another carrier. If the new SIM card works, your device is unlocked and you do not need to proceed with the steps outlined below.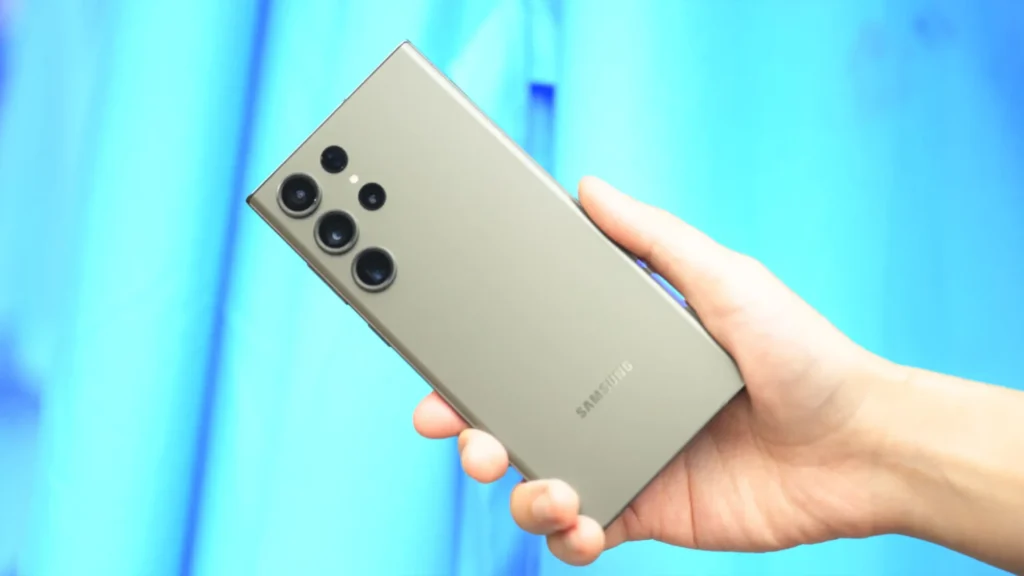 Make a backup of your device before Unlocking
It is optional to back up the data on your Samsung S23 or S23 Ultra prior to activating the device. This will ensure that no critical data is lost during the carrier unlocking process. You can back up your data by connecting your device to a computer and transferring it to a secure location.
How to Unlock Samsung Galaxy S23 and S23 Ultra
Using an unlock code on a Samsung Galaxy S23 or S23 Ultra that is locked is simpler than you might think. It requires neither knowledge nor equipment. Please follow these instructions:
Please visit : https://www.unlockunit.com/
Choose the manufacturer of your mobile device.
Enter the IMEI number for your phone
Enter your email address
You will be allowed to choose the country where the phone is locked.
Select the network or provider to which the phone is locked.
Check to see whether your payment went through, then wait for an email with a confirmation.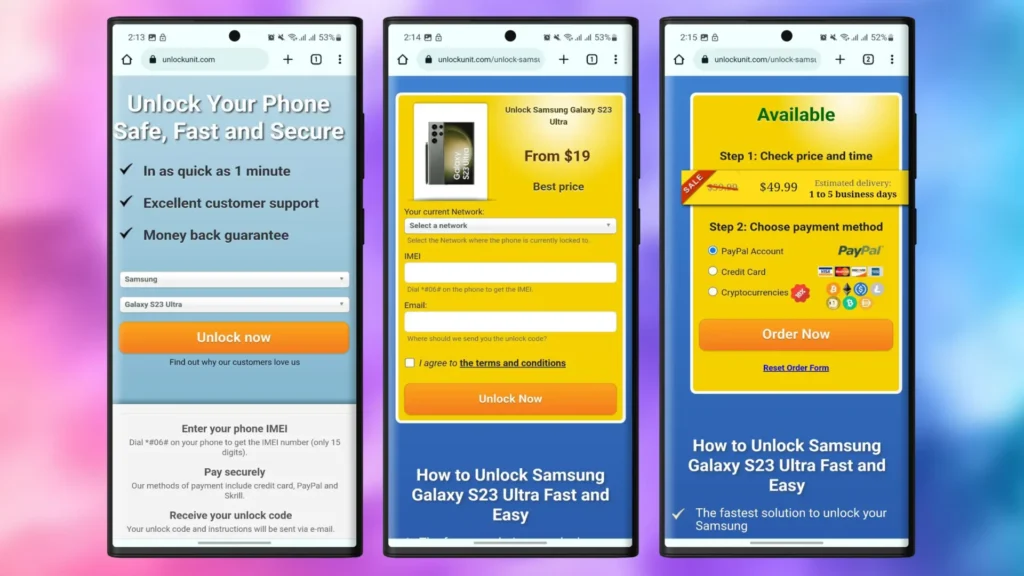 Please perform the following procedures:
Remove the original SIM card that comes with your phone
Insert whatever SIM card you want.
A box with an entry field on the screen should instantly appear so you may input the unlock code.
Enter the unlock code that UnlockUnit provided for you.
Conclusion
If you want to increase the worth of your phone, make your device carrier free. This will give your phone an immediate boost in value if you ever decide to sell it. If you have any questions let us know in the comment section below!