The Apple iPhone is one of the most popular cell phones in the world, owing to its simplicity of use. Unlike Android devices, there are few options for consumers to personalize or change the system to their preferences.
Users are less likely to have severe troubles with the gadget because of the closed system. There is, however, a step-by-step tutorial for entering recovery mode on your iPhone 12 to upgrade or restore the iOS if you have ever made a mistake.
Things You Need To Recover your iPhone 12

Computer (Mac or Windows)

USB-C to Lightning or USB-C to Lightning cable

Finder (macOS Catalina and later) or

iTunes (on macOS or Windows)
Enter DFU Mode on your iPhone.

Now it's time to have some fun. Perform the following button pushes on your iPhone 12, 12 mini, 12 Pro, or 12 Pro Max while it is connected to your computer and Finder or iTunes is open.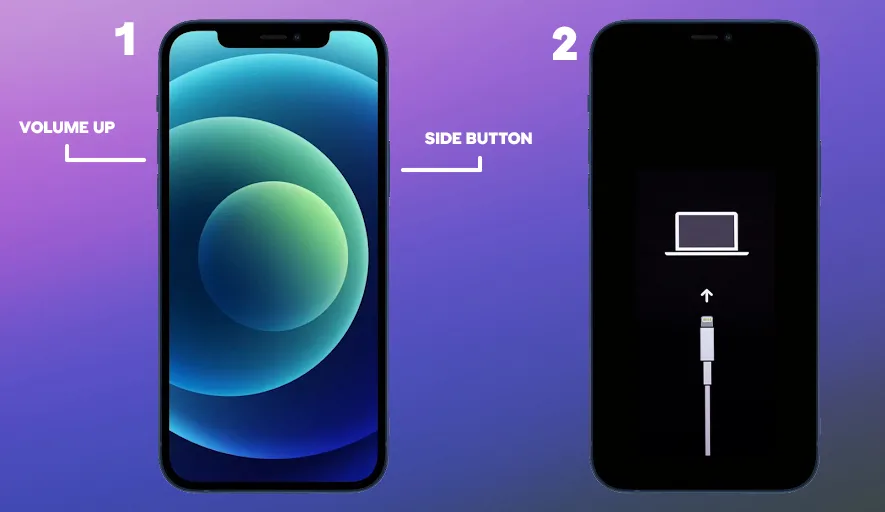 Click the Volume Up button.
Then press and hold the Volume Down button for a few seconds.
Then press and hold the Side button fast.
Press and hold the Volume Down button without letting go of the Side button when the iPhone's screen goes dark.
Release the Side button after roughly 5 seconds, but leave the Volume Down button pressed.
Once you see the "recovery mode" prompt in Finder or iTunes on your Mac, let go of Volume Down. The screen on your iPhone will stay black.

Exiting DFU Mode/Recovery Mode on iPhone 12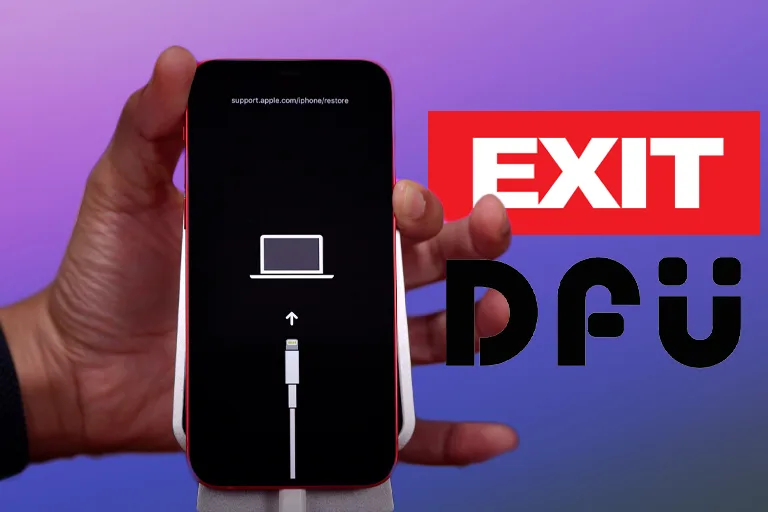 When you open iTunes on your PC or Finder on your Mac, you'll get a notification that says, "iTunes has discovered an iPhone in recovery mode." This iPhone must be restored before it can be used with iTunes." You have the option to restore the software on your iPhone 12 at this time.
You may not want to restore your iPhone if you entered recovery mode by mistake or just to try out your new iPhone. Instead, you may safely leave DFU mode without creating problems. Simply follow the instructions outlined below: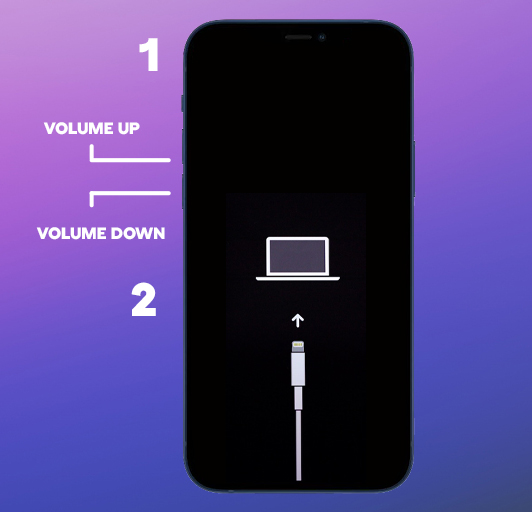 On your iPhone, press and release the Volume Up button.

Press and hold the Volume Down button for a few seconds.

Now press and hold the side button on your iPhone until the Apple logo appears on the screen.

Remember that you must hit these buttons in short succession to leave DFU mode on your iPhone correctly. Although quitting DFU mode will force your iPhone to restart, it doesn't imply that if your iPhone is bricked and needs a hard restoration, exiting DFU mode would repair everything.
Conclusion
Was it useful in diagnosing and repairing your bricked iPhone? What are your thoughts on Apple's software recovery procedure? We hope you were successful in entering DFU mode on your iPhone 12, iPhone 12 Mini, or iPhone 12 Pro on the first try. In the comments box below, please share your own experiences and helpful thoughts.