Whatsapp is the messaging app of choice for a lot of smartphone users, due to its multiple useful features. However, there's one thing they are actually complaining about: it stores everything you receive through it on your phone's internal memory.
Considering we mostly receive images and videos, these can take a lot of space. Therefore, a way to move Whatsapp data to an SD card is really needed. Fortunately enough, there are more ways of doing this, so that any user, no matter the technical background, can do this in just a few minutes.
Specifically, there are two main methods through which you can do this. Let's take each of them in part and see which are the steps you need to follow
Move Whatsapp data to SD card using a USB cable
If you prefer doing things the classical way, you can move the files using a computer and a USB cable compatible with your phone.
Connect the phone to a PC using the cable and wait for a few moments, until the phone is detected. If it's the first time you're connecting it, wait until the necessary drivers are installed

Open My Computer and you should see your phone listed as a device. Open it

Explore the phone's internal memory folder and look for the Whatsapp folder

Open the folder and look for the Media sub-folder, where your photos are stored

Copy the folder

Insert the SD card into your PC's card reader and open it

Select the desired folder and copy the folder with the Whtasapp photos. You can copy it directly on the root of the card as well, it depends only on your personal preferences

Insert the SD card back in your phone and you can now access the photos directly from it, while the phone's internal memory is now freed
Move Whatsapp data to SD card using a file manager
Connecting the phone to a PC using a cable seeming like a complicated job? You can move your media files using just your phone and a special app. Specifically, a file manager, usually available on most Android smartphones.
No matter your phone brand, you should have a pre-installed file manager app, which allows you to examine all your files and their locations. Just open your app drawer and look for one. After this, follow these steps:
Look for the Whatsapp folder on the root of your internal storage and open it

You should see two folders: Databases and Media. Open the Media folder

Here, you have multiple folders, one for each type of media you have received through Whatsapp

Select the folders (or just the files) you want to move to the SD card and a new menu should appear on your phone, including an option called "Move to".

Tap on "Move to" and select the folder's/files' new destination. In this case, the memory card
If your phone doesn't have a default file manager app, you can opt for a third-party one. There are plenty to choose from in Google Play, one of the best being ES File Explorer. Download it and install it on your phone, then follow the same steps as above.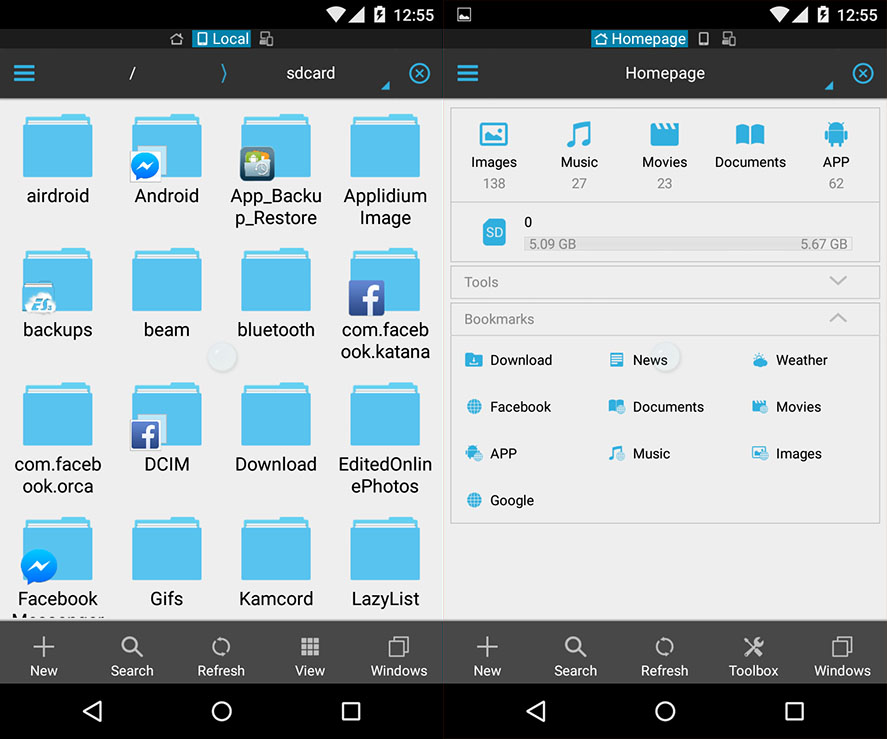 As you can see, it's very easy to move Whatsapp data to an SD card, even for a beginner. Unfortunately, the application itself cannot be moved from the internal memory yet. Until a new update permitting this will be issued, you will have to rely on one of these two methods each time your internal memory seems to be filling up with media files received through the app.
Do you know any similar methods? Don't keep them just for yourselves and share them with us, using the comments section below!