Android is a pretty amazing mobile operating system, offering you access to several options, not to mention the customization possibilities. However, it's still limited, in some way or another, since you can't actually access its full powers. Unless you have a rooted phone, that is.
Even though the procedure can look complicated, it's not that difficult to do. Today we're going to talk about to unleash the full potential of an LG handset, through our guide. So, let's see how rooting LG phones is done.
What are the advantages and disadvantages of a rooted phone?
After rooting an LG, you will be able to install a custom ROM, get rid of those annoying bloatware apps, block ads and many more. Besides this, you can also access lost photos or any other type of files.
On the other side, if not done properly, you can damage the phone completely, not to mention that this process will void the warranty of your phone. Please be aware of these two aspects before starting.
Rooting LG phones requirements
Before proceeding with the actual rooting process, there are a few aspects you should consider, in order to avoid an unpleasant situation:
Make sure the battery is charged to at least 50%. By this, your phone won't accidentally shut down during the process

Back up all your important data

Enable USB debugging mode. Usually, this is done by going to Settings > About Phone > Build number and tap it seven times. This will activate the Developer Options sub-menu, in the Settings menu. Enter it and enable USB debugging
Rooting LG phones instructions
There are two ways of doing this: using a PC and without one, using just your phone. Since we've already talked about the USB Debugging, we'll start with the first, through a cable connected to your PC. Also, depending on your Android version, you'll need various tools.
Rooting LG phones with Android 5.0 and higher
For this version, you will need iRoot, a free software which is actually very easy to use.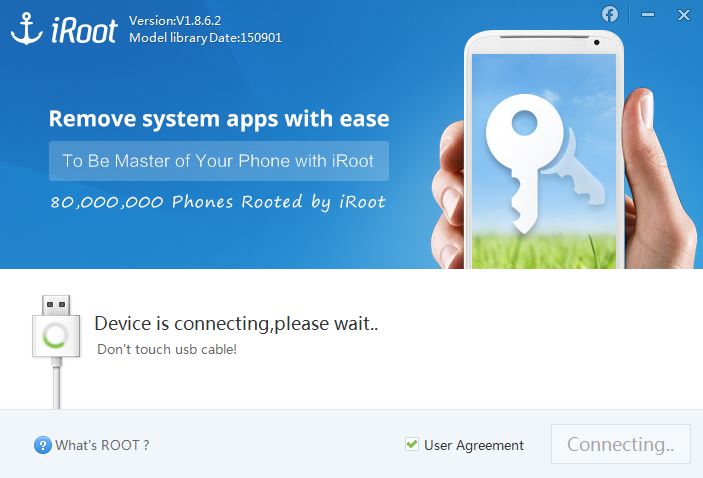 Connect your phone to your PC

Open iRoot. Make sure USB debugging is enabled, otherwise, the tool won't recognize your phone

After the phone is detected, you will see a screen with a green Root button. Tap on it and wait until the process is ready
Rooting LG phones with Android 4.4 and earlier
For older Android versions, you need to use the Stump Root apk, which needs to be downloaded on your phone at first.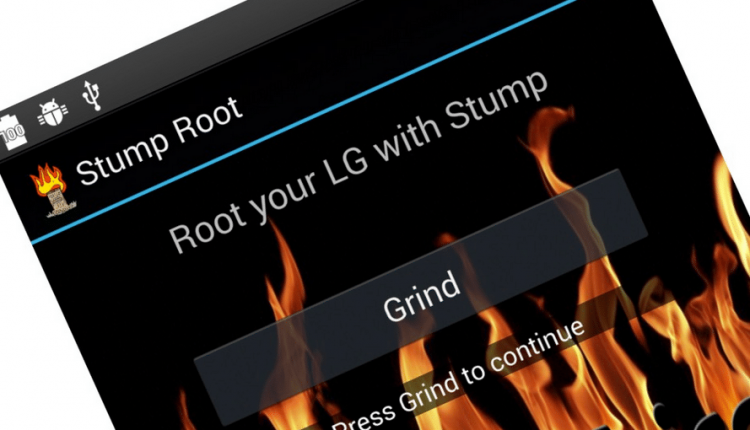 Go to Settings > Security and check the "Unknown sources" option. This will allow you to download apps from other sources than the Play Store

Download the Stump Root apk on your phone. You can also download it on your PC, then transfer it to the phone

Open the File Manager app, then look for the apk file. Tap on it and start the installation process

Wait until the installation process is ready

Open Stump Root from your phone's app drawer

In the main menu, tap on Grind. This will begin the rooting process

After the rooting is ready, your phone will ask for a reboot

Install SuperSU from the Play Store, in order to manage root permissions on the phone
Rooting LG phones without a PC
As mentioned above, this process can also be done just with a smartphone and, as you probably guessed, a dedicated app. Specifically, we're talking about KingRoot, an app which does the whole thing in a few simple moves, making the process very easy and fast.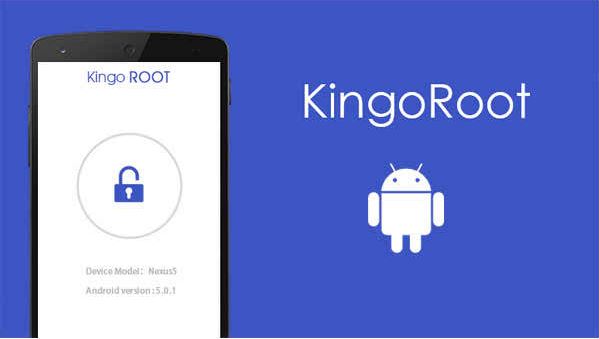 These are the steps you need to follow in order to root the phone with this app:
Download KingRoot and install it on your phone. Since we're talking about an APK, you need to allow installation from unknown sources, as described above

Open the app and start the rooting process. Everything you need to do is press the One Click Root button and wait for the process to be ready

After the rotting process is complete, you will see the "Root succeded" message on your phone's screen

Additionally, you can get the Root Checker app and see if the rooting of your LG was done properly.
Wrap-up
And there you have it, ladies and gents! A quick and simple guide to rooting LG phones, suitable for any users. You don't need any specific technical knowledge since the process takes only a few moments. However, if you have any questions about this, feel free to ask, using the comments section!