When it comes to the best virtual reality headsets of the moment, there's no doubt that the Samsung Gear VR is among them. After all, it can offer a top-notch virtual reality experience, at an affordable price.
But what if we told you that you can actually improve this experience, using one of the several Gear VR gamepads available now?
Sure, many of the games available for this headset don't require a gamepad to enjoy. On the other side, there are advanced and involved titles as well, which benefit a lot from using one!
Fortunately enough, the Samsung Gear VR supports a couple of excellent gamepads, allowing you to take complete control of the headset, as well as in-game moves. Today, we're talking about some of the best models available right now.
Best Samsung Gear VR gamepads
After doing some research, we quickly found a list of gamepads officially supported by the Gear VR, but…it contained just three models.
However, we kept digging and came across several models, a few managing to really catch our attention. And you should really check them out, eventually test them, then decide which one of these Gear VR gamepads works best for you.
Samsung Gear VR Controller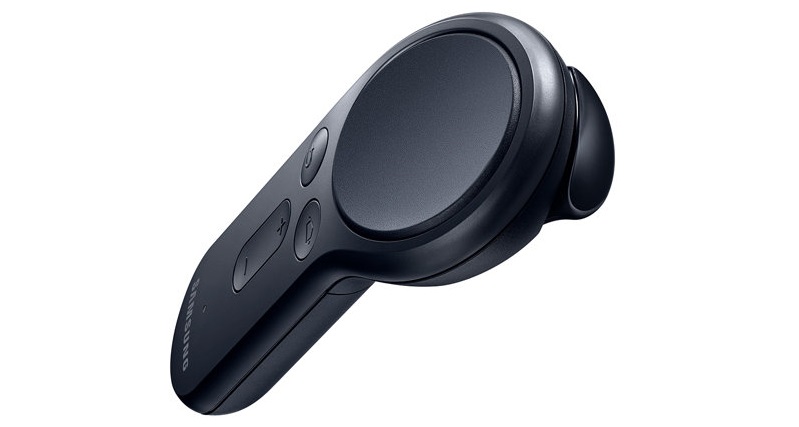 The Samsung Gear VR headset was among the first affordable top-notch virtual reality equipment and did a decent job at motion controlling. However, Google launched the Daydream View and things changed, so a Samsung wireless gamepad was somehow mandatory.
With a bit of help from Oculus, the Samsung Gear VR Controller was born and it's pretty awesome. And hey, you don't need a new headset in order to take advantage of this upgrade, since it's compatible with all of Samsung's models.
Even though Samsung needed too much time to release it, it was actually worth the wait. The controller works great alongside the handset and it should be among the first options for Gear VR users.
P.S.: It works just with Samsung Gear VR compatible phones.
Pros
Offers a top immersive experience, better than the one offered by DayDream

It's not expensive if you already own a Gear VR

It has a great, ergonomic design

The buttons are highly responsive
Cons
There aren't so many compatible games. Yet.

It can be used just with the Samsung Gear VR headset.
Moga Hero Power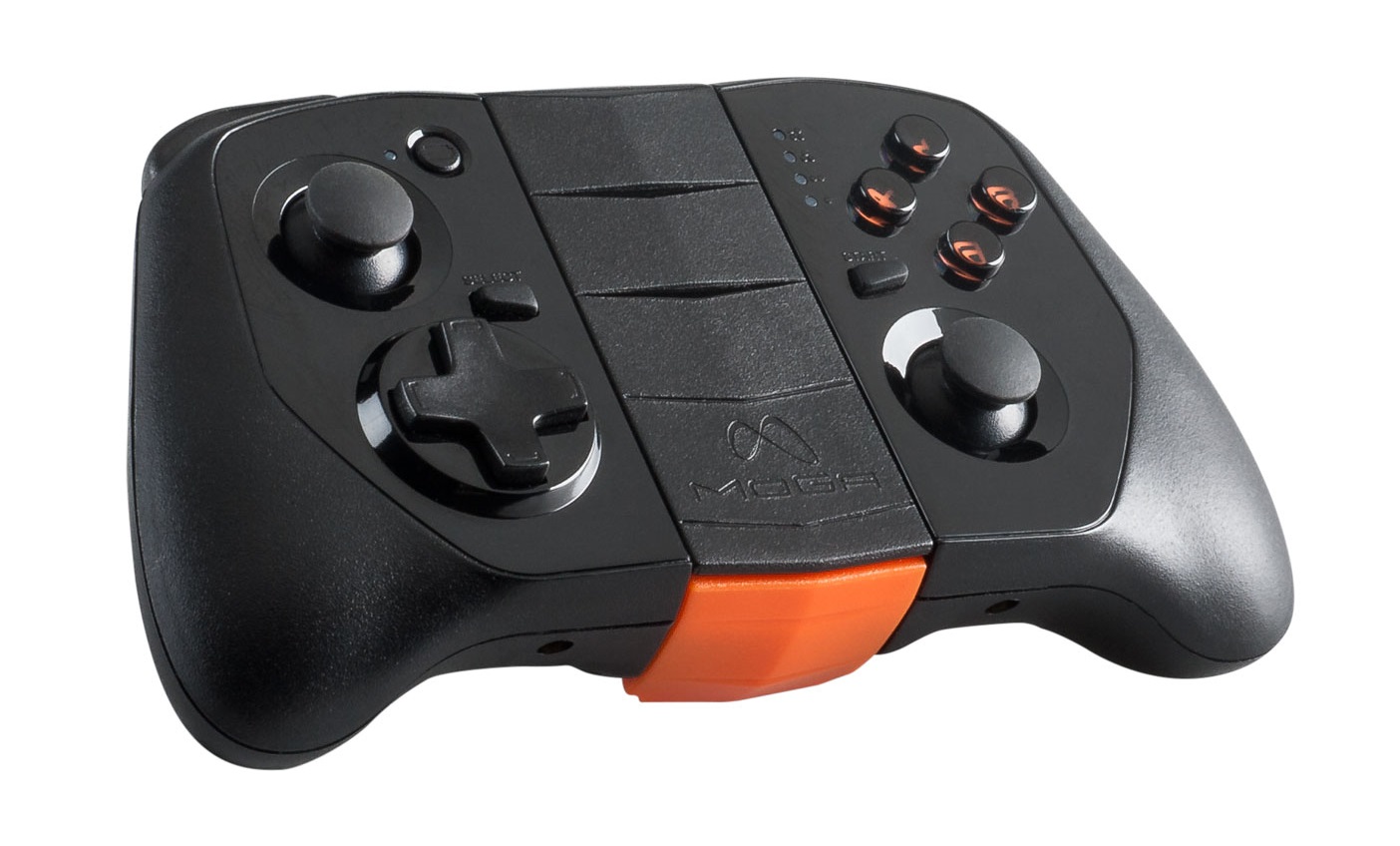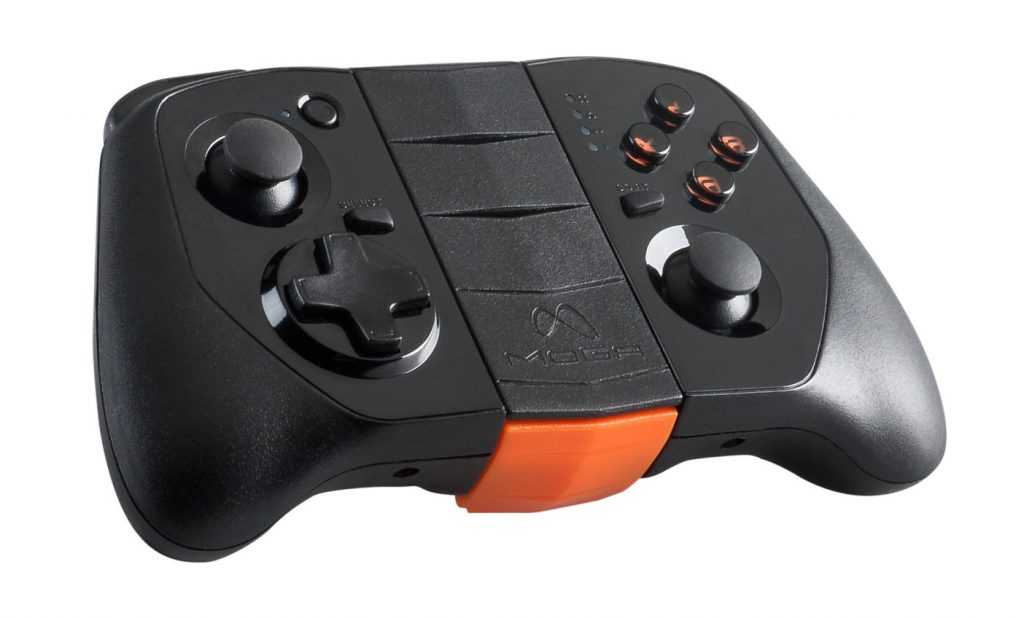 After checking a few forums and discussion boards, we saw that, usually, the Moga Pro Power comes up as a recommended controller pretty often. However, we found that its little brother, the Moga Hero Power, is also very good!
It's an Xbox-style gamepad, with buttons and a joystick, not to mention the fact that it has an excellent grip.
The controller receives bonus points for the fact that it's not just one of those classic Gear VR gamepads, since it can turn in a more traditional model, thanks to the foldable clip.
Pros
Compact design, allowing you to store it with ease.

Familiar layout, especially if you own an Xbox

Can be used as a traditional phone gamepad
Cons
Not very comfortable if you have bigger hands
SteelSeries Stratus XL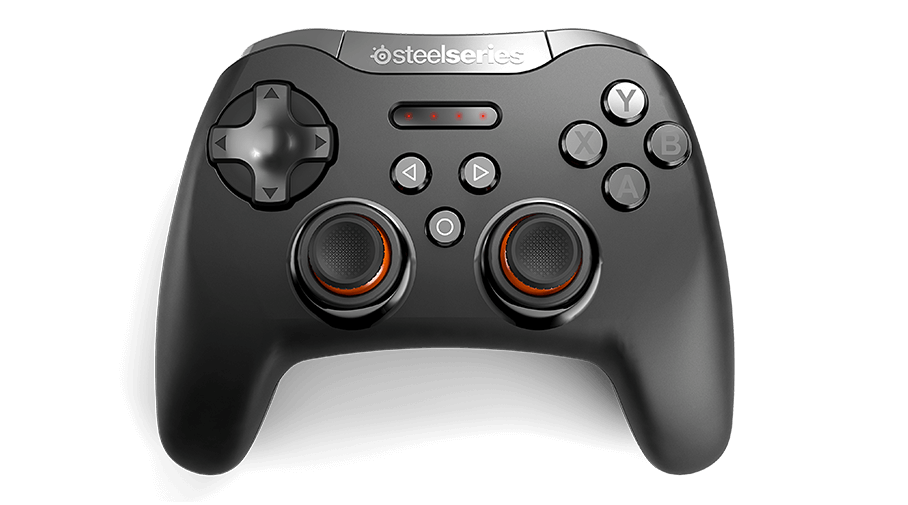 You just can't call yourself a gamer if you don't know about these guys. And if you own a Samsung virtual reality headset, you should definitely check out the SteelSeries Stratus XL. Seriously, this Gear VR gamepad is basically the Valyrian steel of controllers.
Too many Game of Thrones references? Ok, I'll stop here…
It's far from being a small model, but the manufacturer focused on comfort and capability. And yeah, it's pretty much the same thing as a console controller, with all the advantages, including the great battery life.
The SteelSeries Stratus XL can be easily paired with any Gear VR compatible phone, not to mention that it works with pretty much any game available for your Samsung VR goggles. In a nutshell, it's the best choice you can make!
Pros
Compatible with tons of games

Excellent battery life

Great design and build quality
Cons
It doesn't have rechargeable batteries, relying on AA batteries

Doesn't have media controllers
MadCatz GameStart C.T.R.L.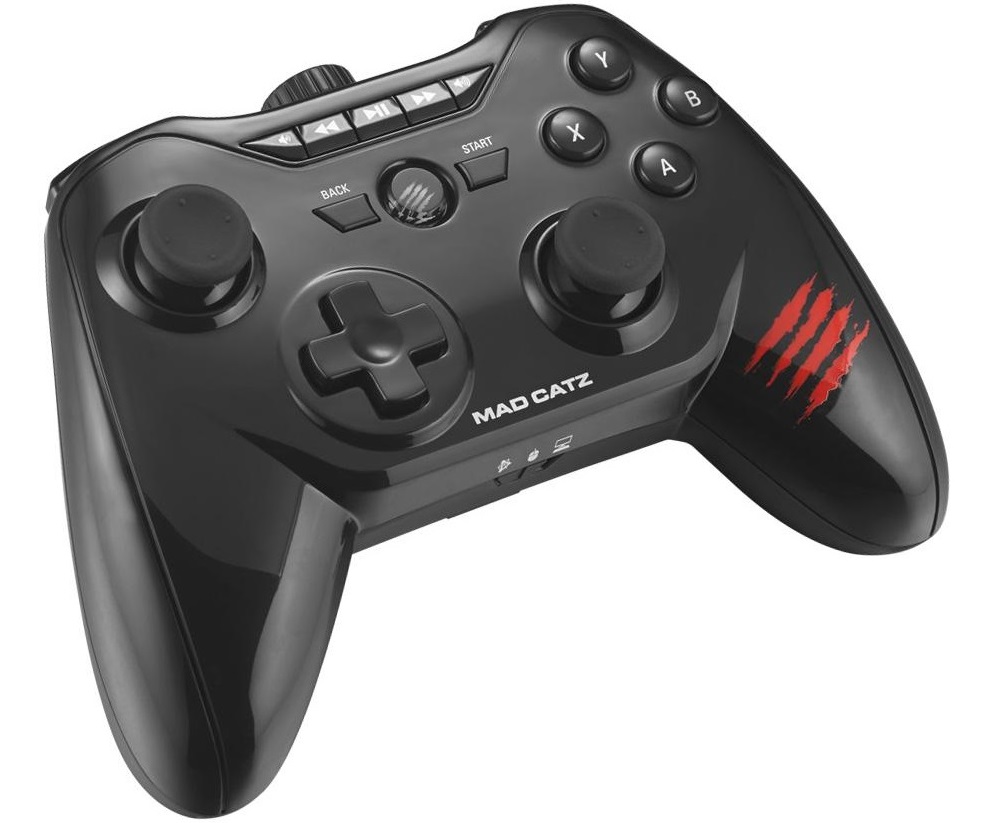 Sticking to the "designed-by-a-gaming-accessories-manufacturer" category, next we have the MadCatz GameStart C.T.R.L. It's an excellent controller, working with most headsets available now, not just the GearVR, while rocking an Xbox 360 controller layout.
Comparing it with the previous model, from SteelSeries, it has media controls, which is a very big plus, if you ask us. Otherwise, the controller has a foldable clip, so you can put your phone into it and enjoy other types of games as well, not just in virtual reality. And yeah, we're totally digging those red accents!
Pros
Did we mention it has media controllers?

Very smooth finish, feeling great in the hand

Can be used for non-VR games as well
Cons
Uses AA batteries

Made mostly of plastic, so it can look cheap
GameSir G3s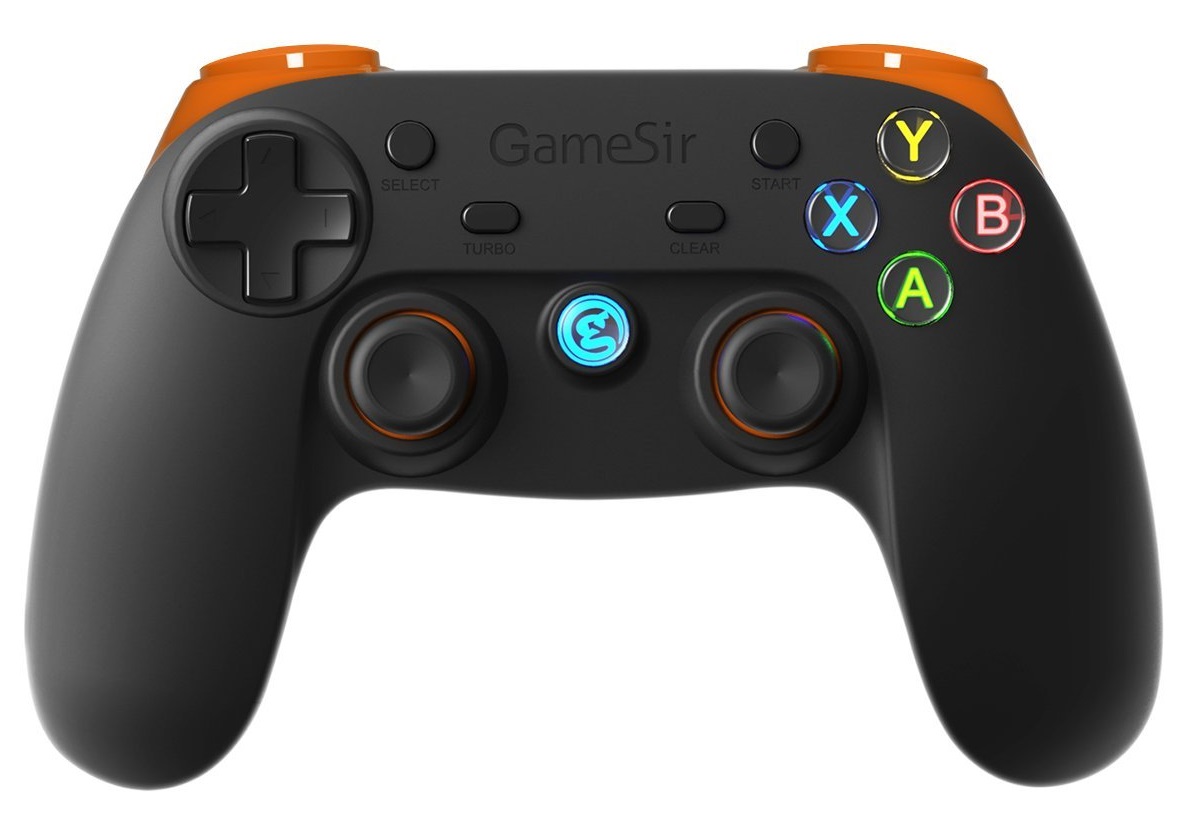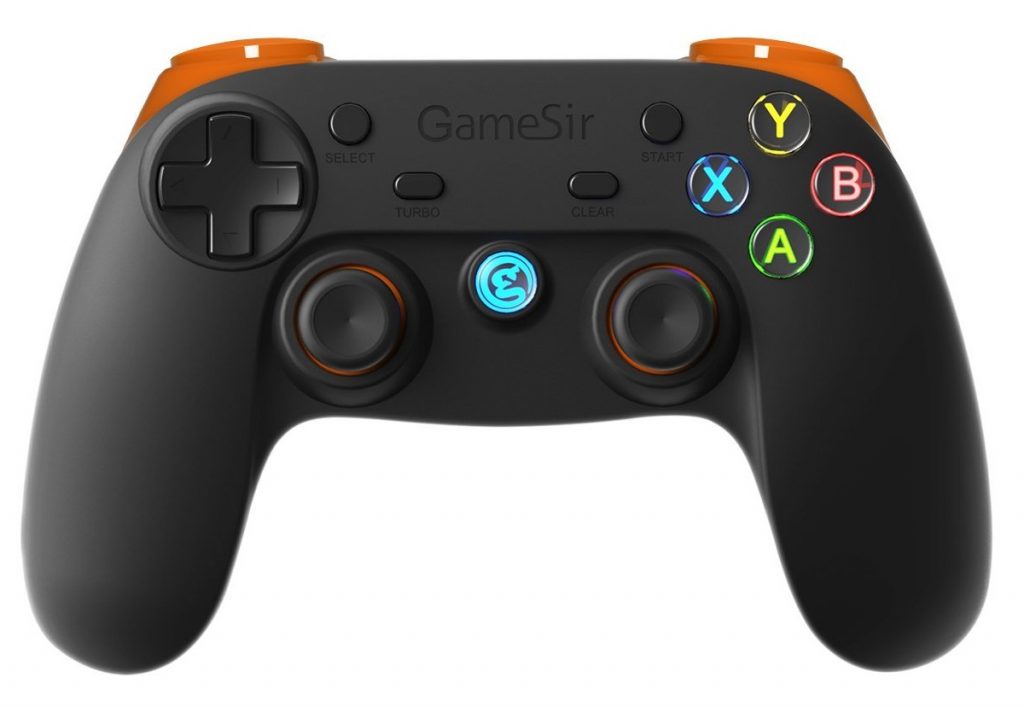 Don't worry, PlayStation fans, we didn't forget about you! If until now we had two Gear VR gamepads with an Xbox-like layout, it's time to look at the GameSir G3s, a model, reminding us of Sony's controller.
The case has a matte black finish, backlit buttons and, to be honest, it feels very nice in hand. And one of the coolest things about it is that it has a rechargeable battery! Yeah, you don't need to keep carrying AA batteries with you, like I did, back in the days, when I wasn't going anywhere without my walkman.
Pros
It has support for Windows and PS3, besides Android

It's ridiculously cheap
Cons
Some buttons don't have the best tactile feedback

You need a dongle for Bluetooth connectivity on Windows
Ok, now we know what controllers work with Gear VR, but let's not forget that they won't automatically pair with the headset, out of the box. But don't worry, we have some instructions!
How to pair a Bluetooth gamepad with Samsung Gear VR
First of all, we should mention that no matter the gear VR gamepad you're getting, it's coming with its own app. This will connect with the Oculus software, in order to give you complete control over the games. Therefore, simply install it on your phone, from Google Play.
After this, you need to follow these steps:
Pair the gamepad with the Gear VR, using the app. The latter will search for the gamepad and it will appear as paired, once found.

In a few moments, the gamepad will be displayed in the app, meaning that it's ready to be paired with the headset.

Start a game from the Oculus Library

Select the gamepad as the main controller. Some games will do this automatically, while others will ask you if you want to use it or not.
Wrap-up
Time to immerse in VR! No matter which of these Gear VR gamepads you will choose for your Samsung virtual reality goggles, you will definitely enjoy an awesome experience.
Speaking about this, which one is your favorite? Do you know any other models which should be present here? Let us know your thoughts, by dropping a few lines in the comments section below!