Virtual reality can be considered a nascent industry, which promises a lot, but somehow manages to fall short on mass-market products. After all, just a few companies that entered the game managed to live up the hype created around them.
However, those companies who can or already hold a dominant position in the market are definitely attractive for investors. The opportunities are huge, so buying virtual reality stocks can be really tempting.
But is it actually worth it?
Before deciding to make your first virtual reality investment, there are a few steps you should go through. Besides knowing the pros and cons of this, of course!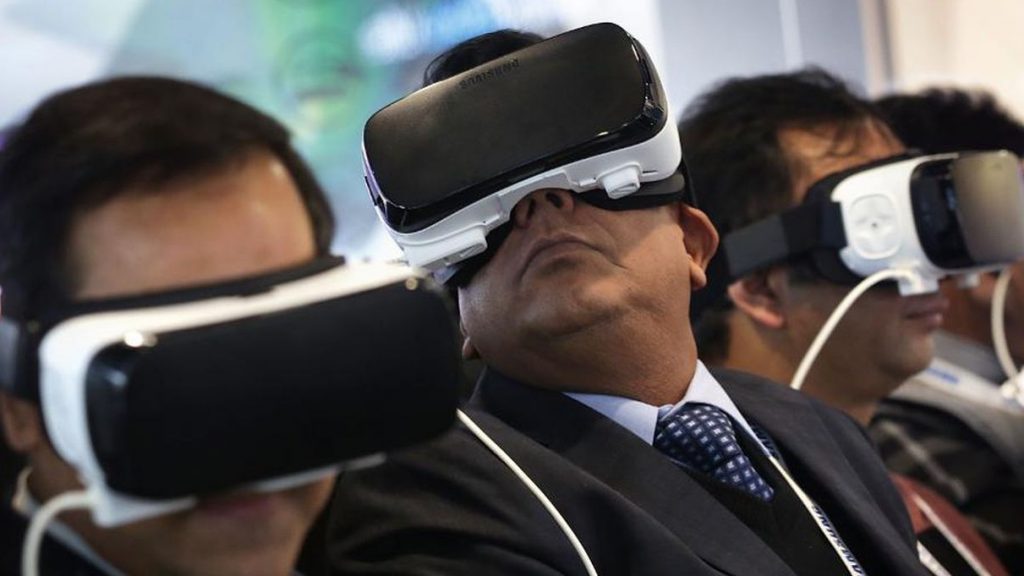 The best way to play the VR wave is to start by trying these new technologies yourself. There are a lot of ways through which you can experience both virtual reality and augmented reality, allowing you to see the direction of this concept. Because hey, you don't want to put your money on something which you don't actually know how it works, right?
Go to a virtual reality arcade, for example, where you can see the latest equipment in action, or simply test them in a store where they're for sale. Attending VR-related conferences and following the latest news in this domain are also highly recommended!
Ok, so you've decided. You are convinced of the huge potential of the industry and want to invest in virtual reality companies. Time to focus a bit on the pluses and minuses of this important step you will make…
Which are the main reasons to invest in virtual reality stocks?
Once again, VR is still in its early stages, but it's been out there for long enough to see its potential. But let's talk about some exact reasons why it's worth investing in it!
It has a potential impact in many domains
Yes, we know, it basically evolved from gaming and entertainment, but it can be disruptive for other sectors. Just think real estate. A classic house tour can be replaced by a virtual reality one, so potential clients from all over the world can see the property. And this is just an example.
It's a fast-moving trend
…with a ridiculously high adoption rate! And we're not talking just about early adopters, who are among the first to try new things! As a side note, the total number of headsets expected to ship this year is 9.6 million, while by 2020 it should grow to – get ready for this – 110 million units. Let this sink in a bit before deciding upon buying virtual reality stocks.
The world's biggest entrepreneurs trust it
The most relevant example is Facebook's Mark Zuckerberg, who believes that VR won't be just a portal for games in the near future. Movies, TV, lectures, meetings and many more will be integrated into virtual reality. And believe me, he's not saying all these just to convince you to buy an extra Oculus share.
We're setting a goal: we want to get a billion people in virtual reality.

Mark Zuckerberg, Facebook co-founder and CEO
These are just three big reasons which should convince you that top virtual reality companies and not only can be a good direction for your money. On the other side, let's not forget that, like any other investment, virtual reality stocks also imply a couple of risks! Let's dig a little deeper and see what you should be aware of.
Which are the risks of investing in virtual reality stocks
Take a few moments and this about the following aspects as well, before making a decision.
It still needs time
VR has a bright future, nobody can doubt this, but it still needs more time to get off the ground. Why? Because of the hardware's current costs, which are still big. Let's all remember how expensive the Oculus Rift was when it was first introduced and how Facebook dropped the price.
The majority of consumers can't afford to pay a few hundred on VR equipment, which is keeping this technology from going mainstream, at least for a while. Besides this, in order to enjoy a high-end experience, you also need a lot of processing power. And yeah, this also costs a lot!
Sure, there are the cheap virtual reality headsets everybody can get, but that's just a small part of what virtual reality can actually do!
Think about this aspect when deciding upon the stock you want to invest in.
There's also a lot of competition
We all know about Facebook, Google, Sony or HTC, as they are some of the most important players on the smartphone market. Still, there are way more technology companies consider VR in order to achieve more growth.
In order to pick a good VR stock, you should choose a solid business, to which you can stick over the long-haul. Most of them are creating long-term strategies, in order to benefit from virtual reality later. And this is one of the best approaches ever!
The risks are obvious and anybody should be aware of them. In case you don't want to waste money, of course. But if you're totally convinced that you should do it, let's talk about those companies that are worth your attention.
Which are the best virtual reality companies to invest in?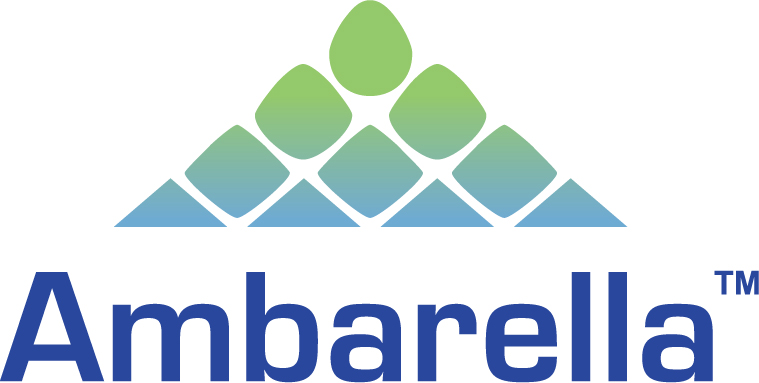 Doesn't sound familiar, isn't it? In this case, you should know that Ambarella Inc is one of the main suppliers for GoPro Inc, providing the chips in their cameras, but they're looking forward to getting bigger!
Ambarella also supplies for the automotive industry and is now trying to focus more on VR. Earlier this year, they introduced the first 8K camera system on a chip, supporting 360-degree capture and virtual reality cameras. And they also predict that the VR camera industryf will significantly ramp up in the next months!
The company expected a flat revenue growth for this year, but they're optimistic about the sales picking up, becoming a bigger part of the revenue. Definitely a company to watch!

Changes of getting big: 100%. Another chipmaker company joins our list, as it has two main exposure points: VR-enabled PCs and stand-alone VR rigs.
When it comes to playing virtual reality games, you need a powerful PC, which, in most cases, is not cheap. In an attempt to lighten costs, AMD introduced a VR-quality Radeon chip, starting at $199. These are considered the best way to enjoy top-notch virtual reality at reduced costs, so it's obvious that this is where the opportunity lies.
Even more, AMD is the company making semi-custom chips for Xbox One and PS4, so it wouldn't be a surprise if they will also start providing combined CPU and GPU technology for stand-alone VR headsets.
Considering the company's experience and relationship with gaming leaders, there's no doubt that they have a serious perspective! Therefore, they are a viable option if you want to buy your first virtual reality stocks.
Microsoft Corporation (
NASDAQ:MSFT
)

This is definitely a safe approach for anybody looking for a good VR stock to put some cash in. Microsoft is a key player on the market, when it comes to both virtual reality and augmented reality. Actually, the company has one big bet for the upcoming months, which is HoloLens, but we won't be surprised if they launch a PSVR competitor either.
Microsoft is now looking forward to improving HoloLens, with a new software and a better price, we hope, since $3,000 is ridiculously high. You just can't target both the business and consumer market with such a price tag!
As for VR on the Xbox One…let's just say that we still believe in Santa Claus, even though he may come only next summer, with a virtual reality headset for Microsoft's console. But if this happens, prepare for something big!
Wrap-up
Temptation, temptation everywhere. Sure, its growth is not as impressive as Bitcoin's, let say, but (and yes, I know I'm saying this way too often) virtual reality is one of the hottest concepts of the moment. And the temperature will keep on rising!
There's way more potential for this industry and we won't be surprised if, in just a few months, it will make it to the mainstream. And people will be more and more interested to make serious bets on this.
What are your thoughts on virtual reality stocks? Would you invest in this or you believe that it's just a bubble about to burst soon? Let us know, by dropping a few lines in the comments section below!