As much as people love Apple's operating systems and ecosystem, it still has a few issues. Well, issues is improperly said, since they're actually some things that bother users, related to compatibility.
Specifically, we're talking about the limited amount of compatible video formats with devices like iMac, iPhone, or iPad. If the first can get along with MP4, which is one of the most used all over the world, things change if you want to play a movie in this format on an iPhone or iPad. Therefore, your only solution remains to convert MP4 to MOV on Mac, then transfer the file you want to view.
For those who are relatively new to the iWorld, MOV is the default format of macOS, being supported by QuickTime and iTunes.
What causes the compatibility issues?
But iOS devices actually support MP4 files, why do I need to convert them?
Ah, thought you will ask this. Let's make a few things clear before getting to the point.
Yes, they do support the format, but MP4 is actually a container format having videos with various types of encoding. It's possible that some of the files you want to view on your iPhone or iPad are encoded in a manner that's not recognized, which leads to compatibility issues.
In a situation like this, your only solution remains to convert MP4 to MOV on Mac, then transfer the file(s) on an iPhone or iPad. Below you're going to find instructions on how to do this in just a few minutes, using free tools available online.
Where can I convert MP4 to MOV using my Mac?
A quick search on Google will reveal a plethora of tools and websites which you can use for this job, but only a few of them are actually worth giving a shot. I've checked some of them, in order to put together a list of the ones which are the simplest to use and deliver the best results. Here's what's worth checking…
Zamzar
This is a tool yours truly is using for a few years, also able to convert MP4 to MOV on Mac, alongside other supported formats. Zamzar is free to use and the interface is very easy to use since everything you need to do is follow four steps, then wait to receive the converted file.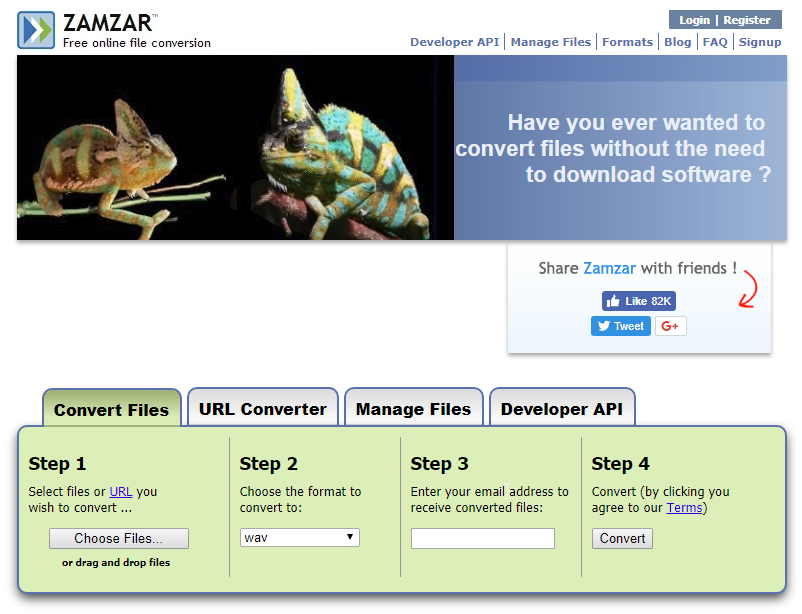 Basically, you select the files you want to convert (you can add a URL as well), choose the desired file format (MOV, in our case), enter the email where you want to get the file, then hit the Convert button. And yeah, this is pretty much it. It just can't get easier than this.
Online Convert
Another very popular and easy tool to convert MP4 to MOV on Mac is Online Convert. It's not that hard to guess what it does, considering its name, right?
You can use it for free and, besides converting files to the MOV format, a lot more formats are available. A feature that we really like about this tool is that it allows you to change the file settings, considering screen size, bitrate, frame rate, as well as many other aspects.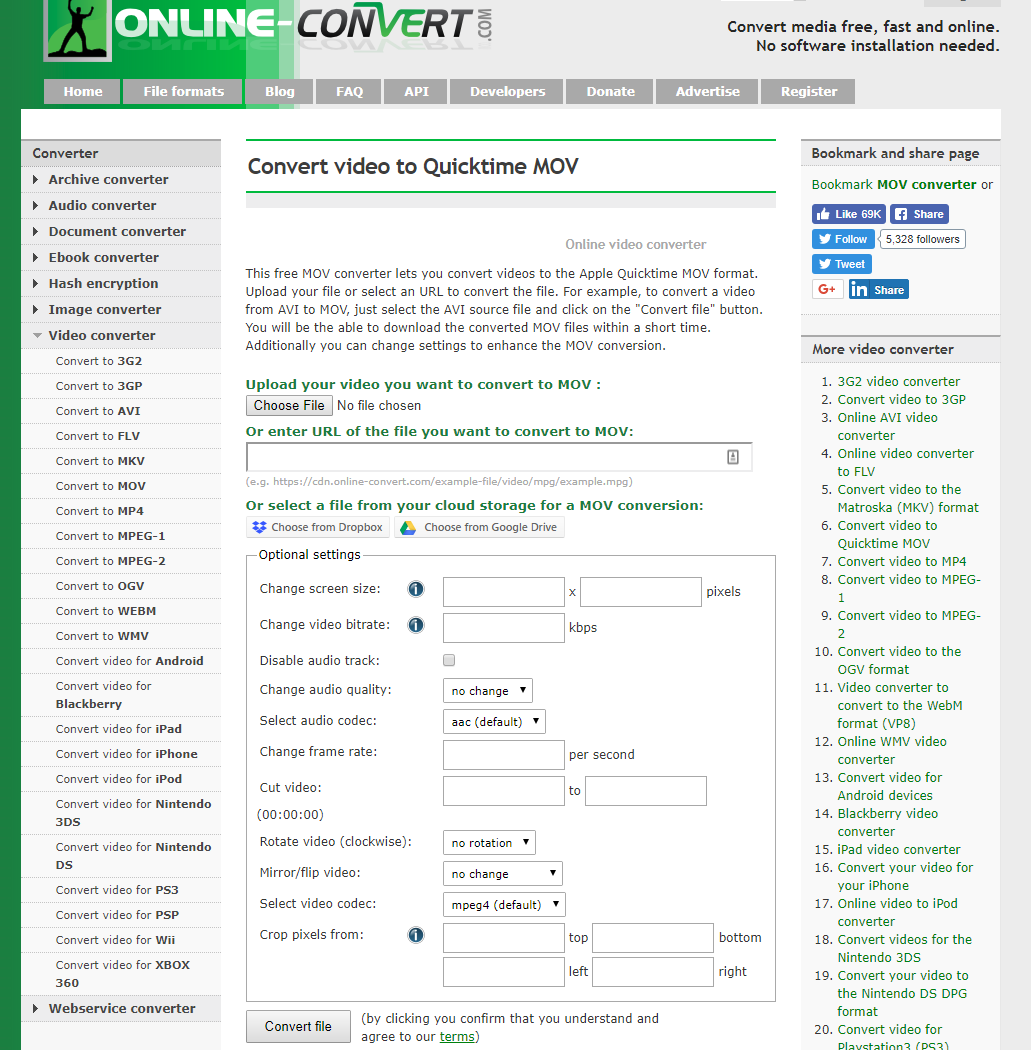 The converting process is very easy, as the interface is intuitive and easy to use. By the way, you can download the converted files to Dropbox or Google Drive as well.
Aiseesoft Video Converter for Mac
Unlike the previous two converting tools, which are browser-based, this one is actually a standalone tool, great if you want to convert MP4 to MOV on Mac at the best quality and very fast.
It's available for both Windows and Mac, not to mention that has tons of features to choose from, including a video editor, so you can make your clips look better. Let's see how the whole converting process goes:
Download Video Converter for Mac (or Windows) and install it on your PC
Launch the tool. You should see the main window, with a menu on top
Click on the Add File button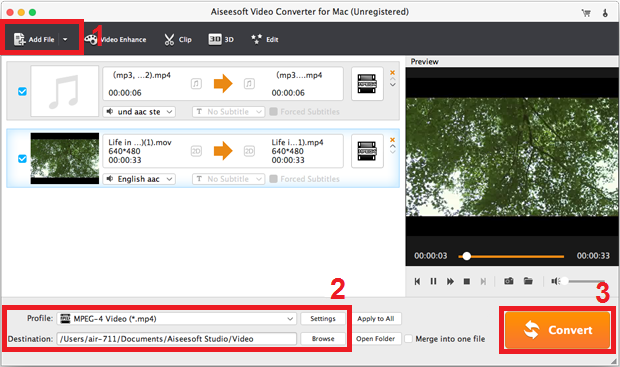 Look for the MP4 file you want to convert and click open
Wait for a few seconds, until the movie is imported. You should see it on the left panel, while on the right, a preview will be displayed
On the bottom of the main window, you should see the profile bar. Click on the small arrow and a drop-down menu will be displayed
Choose the format in which you want to convert the file. You will see a pretty big list of file formats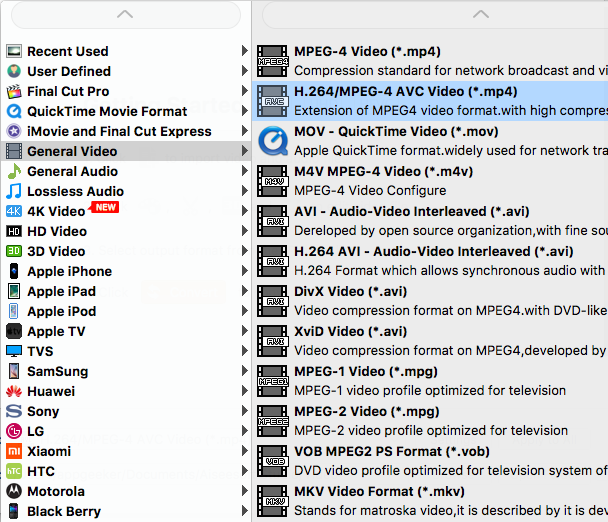 Choose General Video and select MOV – QuickTime Video (*.mov). If you want to get the best video quality, go to HD Video and select HD MOV Video (*.mov)
After this, in the same main window, you will see the Destination bar at the bottom. Click on the Browse button, in order to pick the place where you want to save the converted file
Click on Convert
Wait until the tool finishes turning your MP4 video file into MOV. Obviously, the amount of time needed for this entire process is determined by the file size, the quality of the video and the processing power of your PC. This will take a while and it might look like the process is frozen, but don't panic and let the tool do its job.
And this is actually it! No matter which method you used to convert MP4 to MOV on Mac, you can now add your new files to iTunes, so you can watch them for any iDevice, or stream them onto QuickTime and watch them right away.
Let us know which one of these methods is the easiest for you! Also, if you are aware of better and quicker converting tools, do tell us about them, by dropping a few lines in the comments section below!