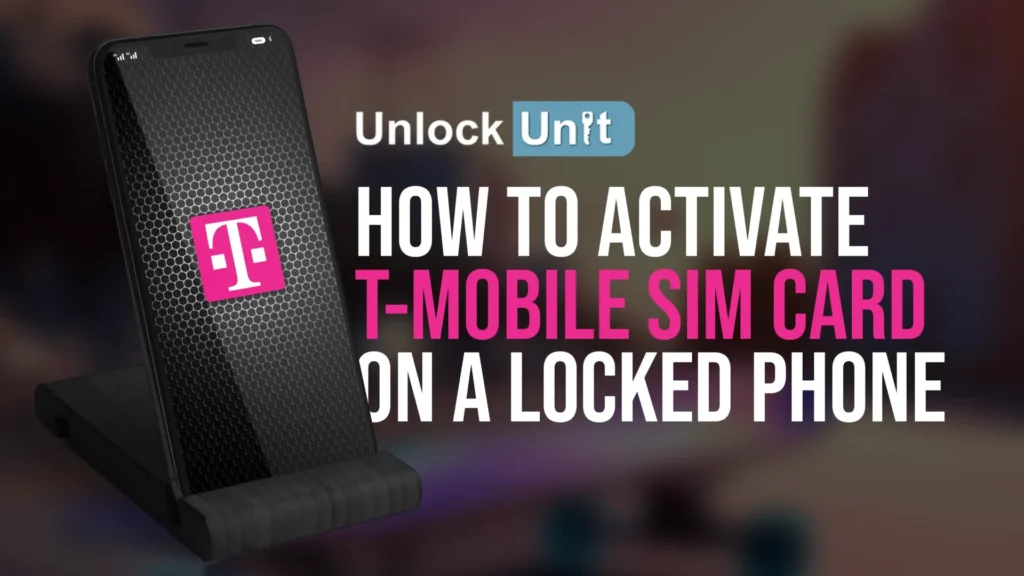 How to activate tmobile sim card? If you have recently acquired a T-Mobile SIM card and are looking to activate it on a locked phone, you might be curious about the necessary steps. Carriers commonly associate locked phones, which restrict users from switching to a different network. However, T-Mobile offers a solution by allowing customers to activate their SIM cards on locked devices. 
This implies that despite your phone being locked, you can still take advantage of the services provided by T-Mobile. We will provide you with a step-by-step guide on how to activate a T-Mobile SIM card from a locked phone. In this article, we will begin our discussion by diving right into the topic at hand.
Check Phone Compatibility
You must verify that your locked phone is compatible with the T-Mobile network before attempting to activate T-Mobile SIM card. The majority of today's phones support many carrier bands, however it's always a good idea to double check. To find out if your phone will function on T-Mobile's network, visit their website or get in touch with customer service.
Get an Unlock Code
If your locked phone is currently associated with another carrier, you may need an unlock code to use a T-Mobile SIM card. Request an unlock code by contacting your existing carrier. 
They might have particular demands, such as a finished contract or a current account. You only need to ask them to unlock your phone if you meet their requirements; else, they will provide you with an unlock code. However, if you didn't meet the prerequisites and you're not qualified for unlocking, just take the following steps below:
Go to: https://www.unlockunit.com/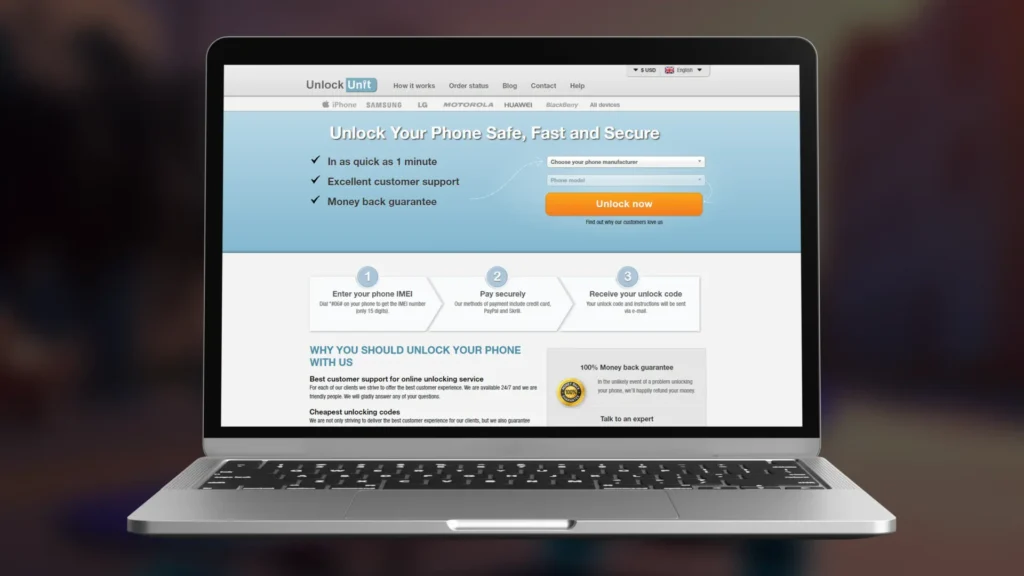 1. Choose the manufacturer of your mobile device.
2. Enter the IMEI number for your phone here.
3. Please validate your email address by entering it here.
4. You will be prompted to select the nation that the phone is locked to.
5. Make your network or carrier selection.
6. Verify that your payment was successful, then watch for a confirmation email.
The use of an unlock code makes the process of unlocking your phone much more straightforward. It does not require any previous knowledge or any equipment on your part.

Please proceed with the actions listed below:
Remove the original SIM card that came with your phone.
Insert your T-Mobile Sim Card
You should see a box appear on the screen where you may enter the unlock code immediately.
Input the unlock code that was given to you by UnlockUnit.
That sums up all that needs to be said. You are free to use your T Mobile Sim on your unlocked phone!
How to activate Tmobile sim card
T-Mobile SIM card activation may be done in two different methods. In either case, you'll need access to or the ability to create a T-Mobile account, so have those details on ready.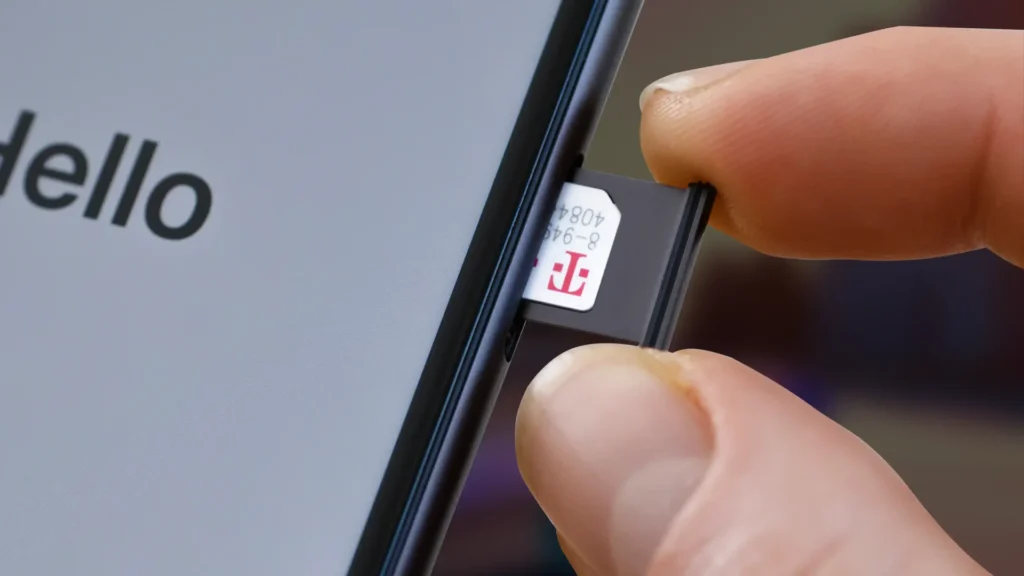 1. Activate TMobile Sim card by Phone activation
How to activate TMobile sim card? T-Mobile SIM cards are often activated directly from the device they are placed in. Easy as pie, all you gotta do is follow these simple instructions:
First, make sure your phone is turned off before inserting the SIM card.
Second, Turn on your phone.
Third, follow the on-screen setup instructions.
Dial 1-800-T-MOBILE.

The customer support person may need both the IMEI number from your phone and the SIM card number in order to complete the transaction. If you bought your iPhone from T-Mobile, the SIM card was probably already inserted. To begin using your phone, power it on and go through the setup procedure. The SIM card should already be activated, however you may be required to sign in to your Apple account. ( For IOS)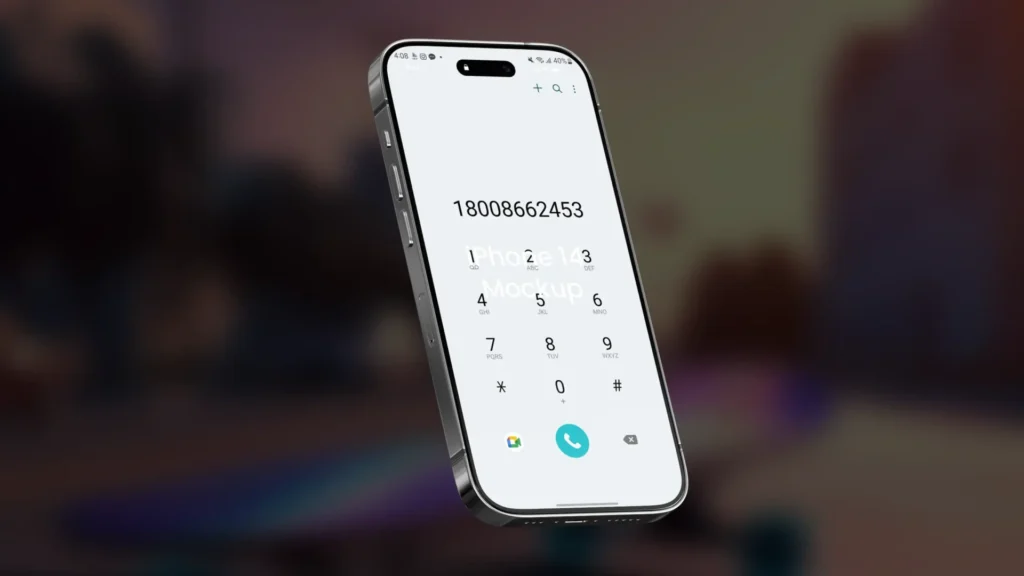 2. Activate TMobile Sim card by Online Activation
How to activate tmobile sim card? Activating a T-Mobile SIM card online may be more convenient for you. There will be no need for you to communicate with a customer support agent.
Here's what you need to do:
To access your T-Mobile account online, open a web browser and go to their website
Simply access your T-Mobile account online or create a T-Mobile ID and log in.
If you have more than one line, choose the one for which you want to swap SIM cards.
Complete the account verification process.
To finalize the update, enter your ICCID number.
T-Mobile requires a phone number and a personal identification number (PIN) from new customers. In order to use your SIM card with T-Mobile, you must first fill out the form and submit it.

eSim Activation

If you already have a phone with Verizon or AT&T, you may utilize eSIM to add a T-Mobile number to your current handset. Follow the steps below.
Once you're near a Wi-Fi hotspot, you can have your eSIM downloaded. When an eSIM becomes available, iPhone users will be prompted to download the update automatically.
Simply activate the eSIM on the T-Mobile number of your choice by logging into your account.
Follow the steps for security verification.
Simply entering your EID number will complete the update
Check out the QR code to set up your eSIM.

Once you activate your eSIM, you can locate it within your phone's settings by going to Settings > General > About on your iPhone.If you have an Android handset, navigate to About Phone–>SIM Status (or Status Information, depending on your model) (or Status Information, depending on your device).
Conclusion
By following the appropriate procedures, it is possible to use a locked phone to activate a T-Mobile SIM card. Don't forget to verify your phone's compatibility, get an unlock code if required, correctly insert the T-Mobile SIM card, and adhere to T-Mobile's activation procedure. You won't have any trouble using T-Mobile services on your locked phone if you adhere to these instructions. Please contact T-Mobile's customer service department if you need assistance if you run into any problems. Cheers to activation!