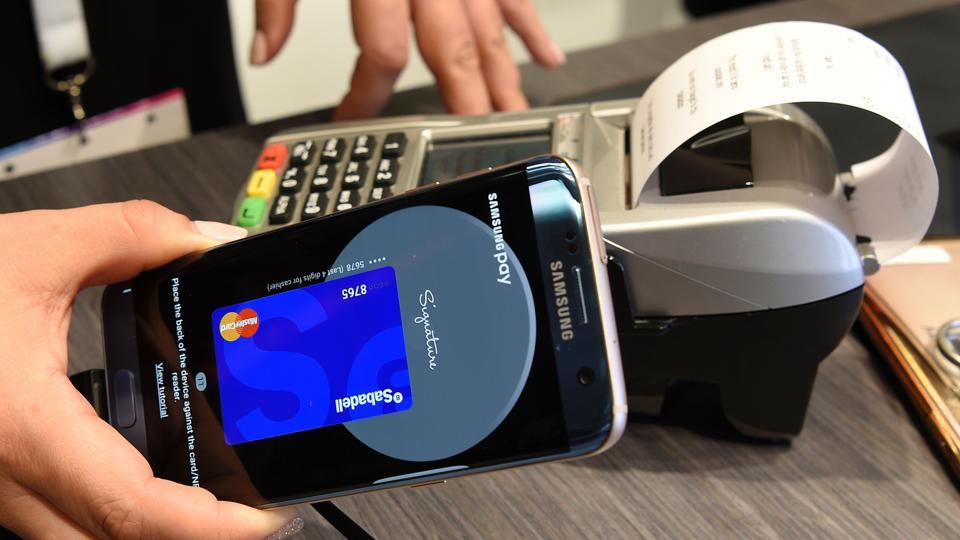 After Google launched its own mobile payment method, Android Pay, it has been just a matter of time until Samsung came with the answer, just because…well, they can!
It's been a while since Samsung Pay is present on the market, coming pre-installed on the South Korean manufacturers' flagships (starting with last year's Galaxy S7 and S7 Edge) but people are still not aware of how easy this payment system can make their lives.
If you're one of them, you're in the right place, since today we're talking about how to use Samsung Pay with ease, in order to make all kinds of payments quickly, directly from your phone.
How can I set up Samsung Pay?
Step 1: Open the app, from your home screen or apps menu and touch the Start option.
Step 2: Type your Samsung account info, then touch Sign In.
Step 3: Make sure you go through all the Samsung Pay Terms of Service and agree to all of them.
Step 4: Touch Use Fingerprint, in order to assign it as your standard verification method. If you prefer using a PIN instead, touch Skip and use the Samsung Pay PIN.
Step 5: If you haven't set up a pattern, a PIN or a Password lock, the phone will require you to set one.
After completing your verification method, you can add cards and use Samsung Pay.
How do I add a card to Samsung Pay?
Step 1: Open the Samsung Pay app.
Step 2: Touch Add and then pick the Add a credit card or debit card option.
Step 3: Align the card in the frame on the screen and the app will automatically detect the number and expiration date.
Step 4: You will be asked to add some additional information. When you're done, tap Next.
Step 5: Go through the Terms of Service, then press Agree to all.
Step 6: Pick your favorite verification method in order to authenticate your identity.
Step 7: Enter the One Time Password you will receive, then touch Submit.
Step 8: Enter your signature, then tap Save.
Step 9: Touch Done.
How do I make a payment with Samsung Pay?
Step 1: From your home screen, open the app. You can go to the app's menu or directly from the Lock screen if you've placed it over there as well.
Step 2: If you've set multiple credit card, select your preferred one.
Step 3: Put your finger on the Home button, in order to check your identity. If you prefer using your Samsung Pay PIN, select the PIN option and enter the four-digit code.
Step 4: In order to make a payment, simply put the back of the phone on the card of NFC reader, available at the payment terminal.
The connection can be unsuccessful, in some cases, so you can try scanning the phone again, by touching the Retry button. It's not necessary to enter your identity again.
Note: Some terminals will require you to check the total charges, while others will require your signature, for the payment to be completed. Also, if you've added a debit card to Samsung Pay, you will need to provide a PIN.
And this is it! Above you have all the details you need in order to use Samsung Pay to its maximum potential.