Let's say that you just saw an awesome video on YouTube and want to share it on Instagram, whether it's on your personal profile or on a business page. Seems like a bit difficult, isn't it? There's no integrated sharing option which allows you to post YouTube videos to Instagram, so you have to look for an alternative solution.
Well, this is what we're here for. Below you can find a guide with a couple of solutions for this, which required just a few minutes of your time. Let's see how it can be done, shall we?
Taking things logically, the idea is simple: in order to do this, you need to download the video from YouTube, cut it – because you're not allowed to upload videos longer than 60 seconds on Instagram – then post it. And there are actually a few days of doing this.
Using Yout.com
This is by far the easiest method, since it has just a few steps, not to mention that it works on both PCs and smartphones.
Post YouTube videos to Instagram using a PC
Open the video you want to share and go to its URL

Click on the URL and remove "ube" from it. It should look something like "

https://www.yout.com/watch?v=asdg3gwsBBE

"

Press enter and wait for a few moments until you are redirected to Yout

Here you will see a few options to choose from like Format, Quality, Title, and Artist, as well as a slider above all these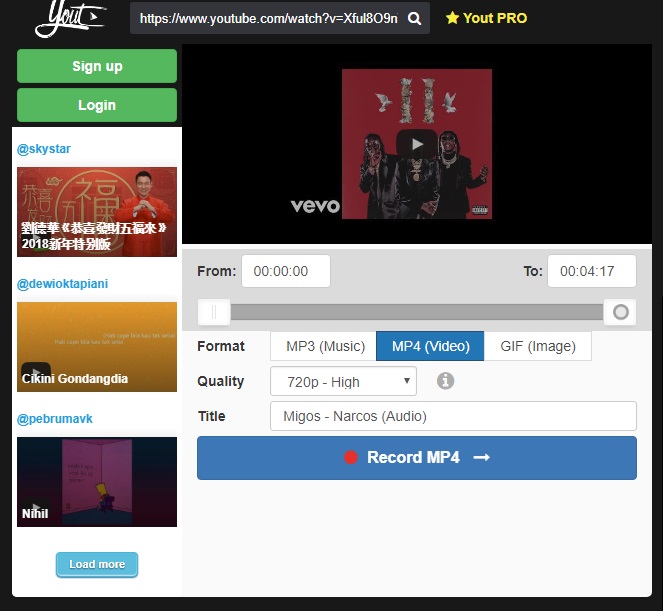 Use the slider to select the part of the video you want to post on Instagram. Remember, no longer than 60 seconds

Change the format to MP4. The rest of the settings can be left unchanged since they won't appear on Instagram

Hit the record MP4 button and wait until your video is ready and ready to be posted
Currently, Instagram doesn't allow posting images or videos from a PC officially, but there's actually a way of tricking it. You can check out this WikiHow guide and follow the instructions. It was initially tested by us, so it works 100%.
A simpler variant would be to email yourself the video or transfer it to Google Drive or a similar cloud storage service, then download it on your phone or tablet.
Post YouTube videos to Instagram using a smartphone
The procedure is almost identical, the only differences being that you need to open YouTube in Chrome and not the native app. Then, after converting the video using Yout, you can upload it to Instagram directly from your phone.
This can be used on both iOS and Android.
Using Tube2Gram
The above-presented method worked great when we tried to post YouTube videos to Instagram, but sometimes, depending on the video, the converted one might not look good or have an altered sound.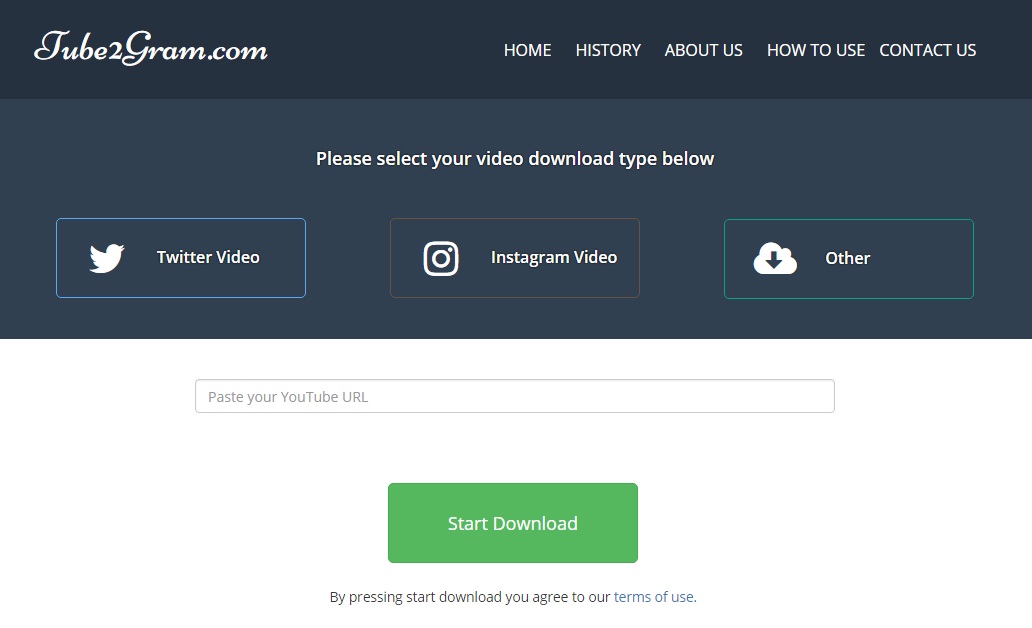 If you're going to the same situation, you can try using Tube2Gram, a service dedicated to converting YouTube videos in an Instagram-friendly format.
Open Chrome and go to YouTube

Search for the video you want to post, then copy its URL

Go to Tube2Gram.com

Select the Instagram video format

Paste the URL of the video in the blank field

Press the Start Download button and wait until the video is converted
If you're using this method on a PC, then you can post YouTube videos to Instagram using one of the methods described above. If you're on a phone, simply upload it from your Gallery.
Besides these two methods, you will come across several similar ones. After all, the procedure will be the same: selecting the video from YouTube, downloading it, then posting it on Instagram. Some services can be better than others at converting the video, but sticking to one of the ones mentioned above will surely satisfy you.
Wrap-up
Do you know any other methods to post YouTube videos to Instagram? Let us know about them, using the comments section below!