You've probably been in this situation yourself: you had a lot of iMessages on your phone, so you decided to free some space by deleting them. Everything went just fine, but now you figured out that you want some of those messages back, for various reasons.
Your 'mission' to recover deleted iMessages is not that easy, but, fortunately, it's not impossible either.
After some quick research, we've come across a few methods of doing this, like restoring an iCloud or iTunes backup, as well as using some third-party tools that look for deleted data in your device. Obviously, all these have their pluses and minuses, but let's take each of them in part and see how they work.
How to recover deleted iMessages using iCloud or iTunes backups
Technically speaking, this is the easiest method of getting your messages back, since you only need to restore the backup and this will put the device in an earlier state, just before the messages were deleted.
On the other side, there can be a couple of issues with this method.
The amount of iMessages you can recover depends on how far your backup goes. There are cases in which you can't get back messages from two years ago, since the oldest backup you have is, let's say, from one year ago.
Also, in order to apply a backup to your iPhone, you need to completely erase the device, then restore it with older data. Basically, all the new stuff you have on the phone, from the time of the last backup and now, will be gone.
If you're ok with these two minuses, you can proceed with the following steps:
On your iPhone, go to Settings > General > Reset > Erase all Content and Settings

Confirm this with your passcode, then confirm that you want to erase the device, by tapping Yes

Wait until the device reboots

You will be asked to restore your Apps and data in a few different ways

Choose Restore from iCloud Backup

Sign in to iCloud, then agree with the terms and conditions

Chose the most recent available backup. If you don't see it, tap Show All Backups

Wait until your iPhone is restored. It should take a while, depending on the size of the backup
If you want to restore the phone using an iTunes backup, choose this method instead of iCloud backup, plug your phone into your computer and follow the on-screen instructions.
How to recover deleted iMessages using iExplorer
One of the tools you can use for this is iExplorer, previously recommended by us for a few times, as it's one of the more complex tools for iDevices.
The main reason why we're mentioning it again is that it allows you to search your available backups for deleted data. Also, you can search iMessages in your iTunes backup and see if the ones you need are there. This is definitely handy, as you can see if it's actually worth it to restore that backup.
If you're going with this method, you need to follow the next steps:
Connect your iPhone to your PC, using a USB cable

Launch iExplorer

On the left sidebar, you should see the available backups. Pick the one you want to explore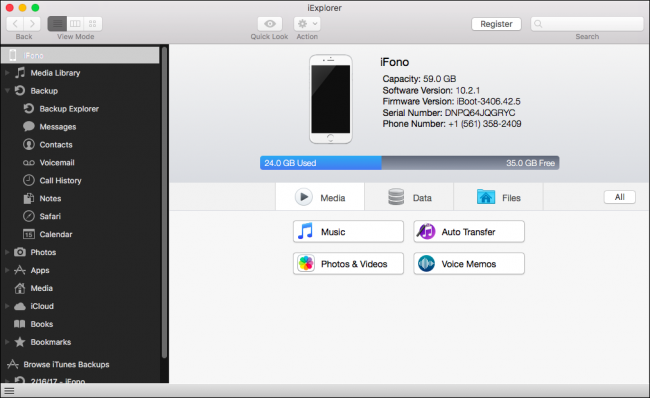 This will launch a new screen in the iExplorer menu, with various things you want to explore

Click on Messages. You should see a complete list of all the iMessages available in the backup

Click on Export All Conversations. This will give you the options to see all of them as a CSV or PDF

Look through the messages and see if the ones you need are in the backup

If you find what you need, restore that backup on the phone
How to recover deleted iMessages without a backup
As mentioned above, there are some tools which can look up your phone and restore recently deleted data. After testing a few of them, we've decided upon iMyFone D-Back, which delivered decent results.
The app is available for free, for both Windows and Mac.
In order to use this method, please follow these steps
Launch iMyFone D-Back

From the menu on the left, select Recover from iOS device

Click Start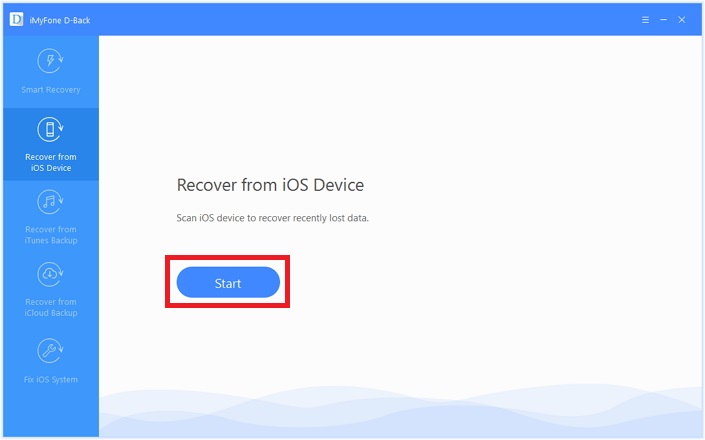 You should see a new screen, which offers several types of files you can recover. Select Message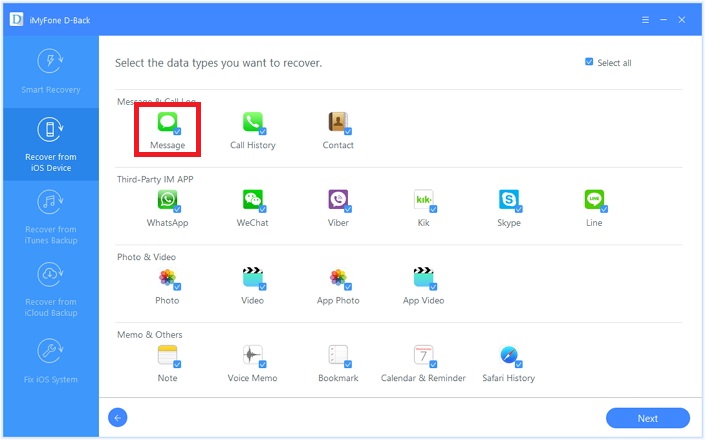 Click Next

Connect the phone to your PC, using a USB cable

After the tool detects the phone, click on Scan, in order to search through your iMessages

After the process is over, you should see a preview window with the deleted files. Select the ones you want to recover

Click on Recover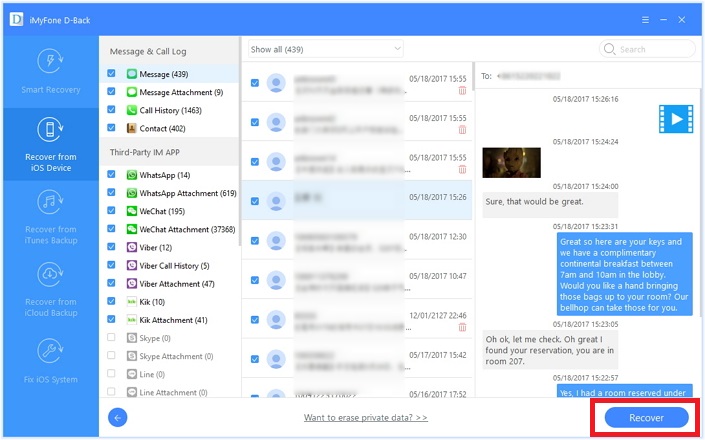 You will be asked for the location where you want to save the messages

Wait until the recovery process is completed. This depends on how many deleted messages you want to retrieve
Wrap-up
Hopefully, this guide will help you recover deleted iMessages on your iPhone, even those you got rid of a lot of time ago.
Let us know which one of these methods worked for you, by dropping a few lines in the comments section!