Apple has some pretty amazing products and a great ecosystem, but it's that kid in school who doesn't get along with others that much. Sometimes, it can be a bit difficult to sync all your iDevices between them, so you need to rely on third-party tools, but they also include some pretty cool features, allowing you to easily control everything.
For example, we have DeTune, a nice piece of software which you can use to manage the contents of your iOS devices directly from your iMac. Actually, some users claim that it's even better than iTunes, Apple's native app for such things since it allows you to keep songs on your device, even though they were previously deleted from iTunes!
Windows users heard about this tool and they wanted to try it too. Unfortunately, it's not compatible. But hey, DeTunes alternatives for Windows are also available for download, so anybody can control an iPhone, iPad, or iPod.
What DeTunes alternatives are worth it?
Here you can find a quick selection of them, bringing all the features to Windows. Let's see what we have for you guys!
iTools
This is a pretty good name for a tool like this. If you ask us! iTools is one of the best DeTune alternatives for Windows, allowing you to easily manage the content on your iPhone, iPad, or iPod, through your computer.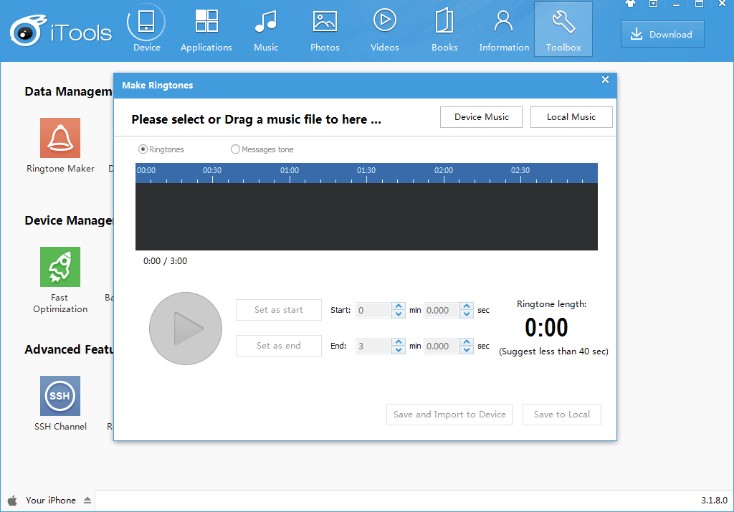 Specifically, you can manage apps (yes, even that!), transfer photos and music, or even view your available storage. Not to mention that the user interface is very friendly and any those who are not such technical users will find it very easy to use.
There are some minuses though, like the fact that you don't have access to the iTunes store or the slightly slow loading times. But hey, it's a free tool, I bet you can get over such details…
Jajuk
It looks like this Jajuk thing is very popular among iOS users who own a Windows-running PC. Jajuk is a music transfer software, ridiculously fast and very flexible, being able to deal with several audio formats. Whether it's the classic MP3 or uncommon formats like AIFF or SPEEX, you can transfer such files on your iDevices easily.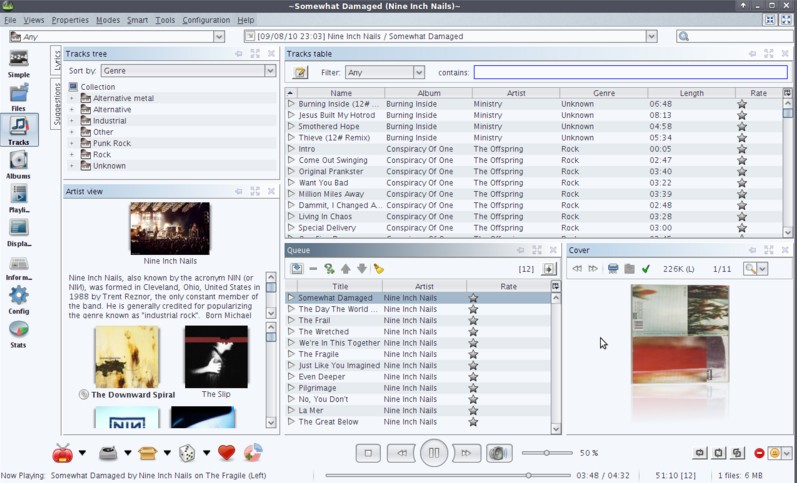 A cool trick this tool can do is organize your music into different genres, as well as bands or titles, so it's obvious that it had to be present on our list with the best DeTune alternatives for windows.
In terms of minuses, there aren't any. Still, at a second thought, just the fact that it's loaded with so many features can make it a bit difficult to fully understand its functionality.
SynciOS Manager
While developing this list, one of the main aspects I considered when picking DeTune alternatives for Windows was how easy to use the tool looks. Doesn't make sense? Ok, let's say that it was a bit mandatory for all tools to have a user-friendly interface and SynciOS Manager is no exception.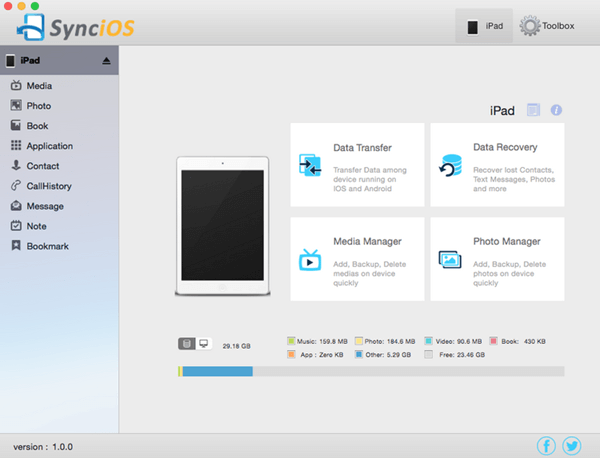 You can use to sync the files from your iDevice to your PC, no matter if we're talking about music, videos, photos, as well as contacts, messages, bookmar…You know what? It can sync pretty much anything that's on your device with your Windows PC.
As a bonus, it can do the same things for Android-running devices, so there's no doubt that it's worth giving a shot.
iExplorer
Hey, what do you know? Another iSoftware? Yes, that's right, and this is a pretty good one as well since a lot of iOS users are praising it. In a nutshell, iExplorer is very similar to iTunes, but you will never lose your content (yes, it happens) and neither your device crashes.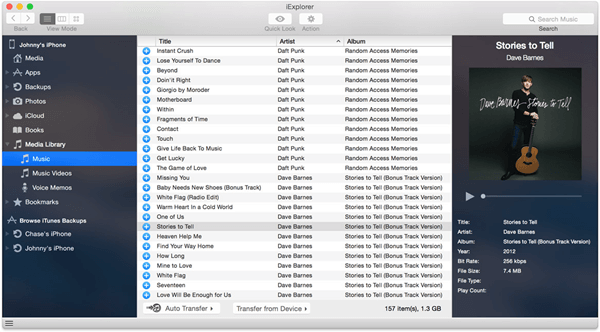 And yes, we're going to talk about the interface as well. Since it's similar to iTunes, it's obviously very easy to use and you won't get lost in the menus. Eventually, it looks complicated at first, you will definitely start getting along with it in no time.
iSkySoft iTransfer
This is definitely a tool name with too many "i", but in the end it's not the name that matters that much, but the things it can do. Therefore, another one of the best DeTune alternatives for Windows is iSkySoft iTransfer, a great tool for transferring iPhone/iPad/iPod media files to a Windows PC, with just a few clicks.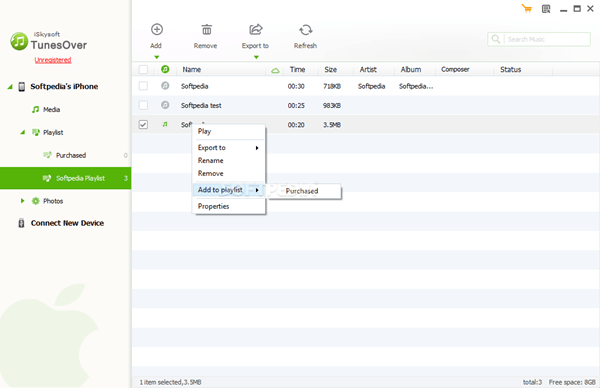 I didn't get the chance to use it that much (actually, I used it just once), but I was impressed by the 'skip duplicate content' feature, which you will definitely love it as well. After all, not once we kept precious internal storage space occupied with duplicate files.
The biggest downside is that it's available just as a trial for free, so if you want to access all features you need to get the paid version. But hey, if you want something that does the job properly, it's actually worth paying for it! Oh, and it has some bugs. Sometimes. And by bugs I mean it crashes. But again, just sometimes!
PodTrans
It's not just for the Pod, but also for the Phone and Pad. With an "i" ahead, that is. A very small and simple piece of software, but boasting some very powerful features.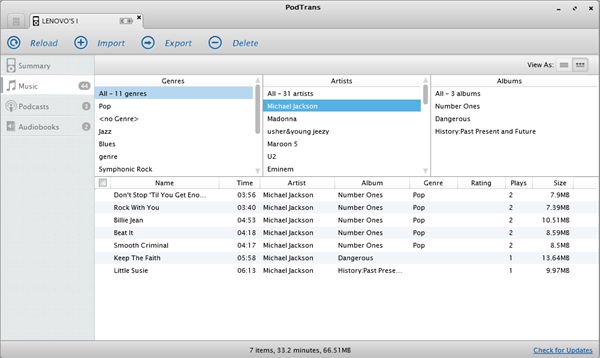 PodTrans can be used to export, import or delete stuff from your devices, like music, photos and…you know, the full menu, using a Windows PC.
The BIGGEST minus of this little tool is that, depending on where you get it from, you might end up with a bit of bloatware and probably malware. By clicking on the name of the tool you can get to its download page which has been verified, so you should avoid getting it from another source. If you want to avoid ending up with all that nasty stuff on your PC, of course.
iFunbox
Last but not least, we have one more entry in our top of the best DeTune alternatives for Windows: iFunbox. Technically speaking, it does the same thing as the previous tools, by transferring files between an iPhone, iPad or iPod and a PC through the drag-and-drop technique. Just connect the two with a cable and you're good to go.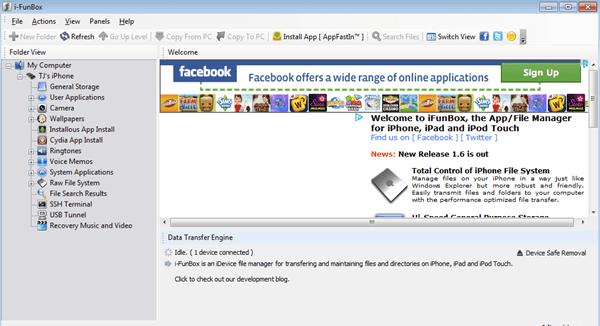 However, the secret ace in its sleeve is a feature which allows you to take advantage of the device's storage and use it as a portable USB disk. You can rely on this to make backup copies of all your files!
As a bonus, jailbroken users can upload images to an iPhone directly as a wallpaper. And there are a lot of extra goodies for those who broke into Apple's system as well, but we'll let you discover them.
Wrap-up
And this is it! Your list with the best DeTune alternatives for Windows is ready. No matter which of these options you will decide upon, you will definitely like it. The whole idea was to make a selection of easy to use tools and, honestly speaking, they're all as simple as it can get to operate.
Which one is your favorite, from all points of view? Let us know your thoughts, using the comments section below!