UNLOCKING INSTRUCTION FOR LG Stylo 5 Plus
STEP 1: Enter your LG Stylo 5 Plus information

To find your IMEI number, dial *#06# on your phone (IMEI is a 15 digit number). We'll then give you the best price available to unlock your LG Stylo 5 Plus.

STEP 2: Pay securely

Our methods of payment include credit card, PayPal and Skrill. All payments are protected with a 100% money back guarantee.

STEP 3: Receive your LG Stylo 5 Plus unlock code

Your unlock code and instructions will be sent via e-mail as quickly as your phone network allows. Enter the code into your LG Stylo 5 Plus and it's immediately unlocked.
100% Money back guarantee
In the unlikely event of a problem unlocking your phone, we'll happily refund your money.
Talk to an expert
We're happy to answer any question you have. Contact us.
How to Unlock LG Stylo 5 Plus by Unlock Code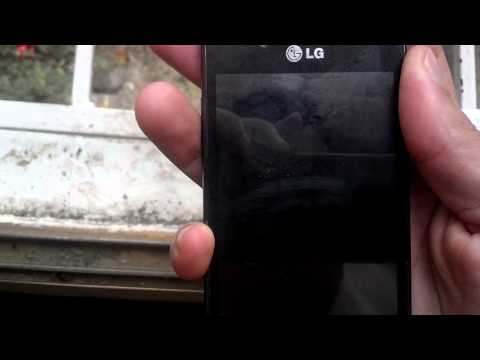 LG Optimus P705
100% Money back guarantee
In the unlikely event of a problem unlocking your phone, we'll happily refund your money.
Talk to an expert
We're happy to answer any question you have. Contact us.
---
Things to know before unlocking your with UnlockUnit.com
Before ordering:
Ensure that your is SIM locked. To do this, insert another network SIM and wait for an unlocking message to be displayed. If your phone doesn't show any unlocking message and does work with another network SIM, your is NOT SIM locked.

Be sure that you send us the correct IMEI. There are 2 ways to retrieve the IMEI of your : Either dial *#06# on your phone, or check the sticker underneath the battery of your handset. The IMEI is a 15 digit number that is unique for each handset.

Please provide your current country and operator, NOT the one you intend to use after unlocking. There are certain operators in certain countries that sell phones we can NOT unlock. Check which phones we can unlock.
If you place an incorrect order by not fulfilling the above requirements, we are unable to provide a refund. Whenever UnlockUnit processes an unlocking request, it costs us money, even if the submitted IMEI or network information is inaccurate.
NOTE: We do not unlock CDMA or Dual-SIM Phones. Any orders place for these phones are not eligible for a refund.
---
HOW TO USE THE UNLOCKING CODE ON
To use your unlock code, insert another network SIM into your phone. Your will read "Enter unlock code" or "Pin Network Unlock Code". Enter the code and your phone will immediately be unlocked. If your phone fails to display a designated field to enter the unlock code, please contact us for further instructions.
UnlockUnit.com can unlock most GSM Carriers across the globe. If you are trying to unlock a phone in North America, Europe, Asia, Australia, South America and over 200 other Countries in the World, if UnlockUnit.com can't do it, most likely no one else can. Our most popular GSM Network Phone Unlocking include the following networks: Unlock AT&T, Unlock T-Mobile, Unlock T-Mobile USA, Unlock Metro PCS, Unlock Vodafone UK, Unlock EE UK, Unlock Rogers and many more.
We have unlocked so many devices over the last 7 years that we lost count of them, but we definitely pass over 1 million devices now. Most popular phone models that we unlocked are:
---
---
Customers Who recently Unlocked their using UnlockUnit.com
" Quick service. Will use again. "

—

andresgonzalez

—

Mexico

" Great experience! Thank you for your very good service. "

—

Carlos GUENOT

—

Bahamas

—

Ryan rich

—

United States - USA

" Highly recommended. I remember coming across their service on 2017 for my HTC phone. I was hesitant at first if they're legit. They were able to do the job. Now tried to have my iPhone Xs Max locked to AT&T that had some issues with its contract. Skeptical at first but VOILA! They did an extraordinary job in unlocking it in 4 days. Kudos to UNLOCKBASE. Hope they can bypass apple watch activation tho ? "

—

Rob Rob

—

United States - USA

" Super fast, my iPhone has unlock carrier now. I recommend UB. Excellent service. "

—

Marlon Peralta

—

Mexico

" Great price and fast service. My new go to place for all my unlocking needs "

—

Phil

—

United States - USA

" SUPER AWESOME CUSTOMER SERVICE. UNLOCKED RIGHT AWAY! THANKS A LOT "

—

Bridget

—

United States - USA

" muy buena pagina y segura recibirás lo que pides muy recomendada. "

—

Jose Angel Huezo B

—

United States - USA

—

kelvin komba

—

Tanzania

" Wow thanks I can't believe this at first I had my doubt but they were able to unlock it thanks very much I really appreciate you guys deserve 10 starts but it's 5 lol "

" un exelente servicio mi cel es un atyt de estados unidos y quedo liberado en menos de 20minutos para telcel mexico y eso q pedi el servicio en fin de semana domingo ...... aca en mexico me asian esperar mas de 5 dias para liberarlo ,,,,,,,,,, exelente muyyyy recomendados saludos desde tijuana b.c "

" I was nervous at 1st to try this service but after it was done complete they came through 100% legit and and unlock my phone. So happy ? ? ? "

—

Morgan

—

United States - USA

" Worked great on my HTC one m9 "

" It took two hours but it worked perfectly "

—

Dardanos Akatudon

—

Mexico

" Спасибо все сделали за 36 часов! Теперь можно пользоваться телефоном! "

" Took a bit longer than I had hoped but did work. Thank you "

" This Company stands by their promise to deliver unlock codes as they promise. Took a little bit to receive the code only because My Galaxy Fold 3 was a pre ordered phone but once I received the code the Phone was unlocked in minutes, i will definitely be using them in the near future for my Note 20 and Galaxy S21 Ultra. "

—

Terris

—

United States - USA

" Swift and efficient service. Thanks to this platform I am now able to use any sim on my phone. "

—

Abdulrahman Garba

—

Nigeria

" Really easy to use and only waited just over an hour for the code.would highly recommend this service thanks very much "

" Unlocked my Samsung veryfast and decent price very happy thank you. "

—

James Humber

—

United Kingdom

" Ist was a fast delivery. Ill take ist again. "

" spot on can be a bit faster thought lol "

—

ray simpson

—

United Kingdom

" Amazing service. I was a bit skeptical when i paid. But my phone got unlocked within an hour. Much appreciated. "

" Code sent about 30 min after the order. Didn't work. Emailed support they replied in 5 minutes. Tried to assist before confirming issue with firmware. Confirmed an issue in which they could not assist. Gave me a full refund without asking. Disappointed I could not get it unlocked and will need to do a firmware flash, However very pleased for such great support and a refund. "

—

David Tranter

—

Australia

" GOOD SERVICE... READY FOR 2 DAY "

—

DERECK MOORE

—

Honduras

" Had 2 phones unlocked with unlockriver and within 24hr they had the phones unlocked and ready to go. There prices are also very good...thank you for the quick and efficient service "

" very nice app for unlock my lg "

" excelente site gostei muito rapido pratico facil. "
---
Last 10 Unlocks