UNLOCKING INSTRUCTION FOR Samsung Galaxy A40
STEP 1: Enter your Samsung Galaxy A40 information

To find your IMEI number, dial *#06# on your phone (IMEI is a 15 digit number). We'll then give you the best price available to unlock your Samsung Galaxy A40.

STEP 2: Pay securely

Our methods of payment include credit card, PayPal and Skrill. All payments are protected with a 100% money back guarantee.

STEP 3: Receive your Samsung Galaxy A40 unlock code

Your unlock code and instructions will be sent via e-mail as quickly as your phone network allows. Enter the code into your Samsung Galaxy A40 and it's immediately unlocked.
100% Money back guarantee
In the unlikely event of a problem unlocking your phone, we'll happily refund your money.
Talk to an expert
We're happy to answer any question you have. Contact us.
How to Unlock Samsung Galaxy A40 by Unlock Code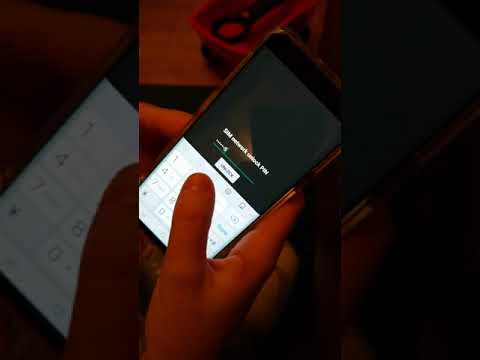 Samsung Galaxy S9
100% Money back guarantee
In the unlikely event of a problem unlocking your phone, we'll happily refund your money.
Talk to an expert
We're happy to answer any question you have. Contact us.
---
Things to know before unlocking your with UnlockUnit.com
Before ordering:
Ensure that your is SIM locked. To do this, insert another network SIM and wait for an unlocking message to be displayed. If your phone doesn't show any unlocking message and does work with another network SIM, your is NOT SIM locked.

Be sure that you send us the correct IMEI. There are 2 ways to retrieve the IMEI of your : Either dial *#06# on your phone, or check the sticker underneath the battery of your handset. The IMEI is a 15 digit number that is unique for each handset.

Please provide your current country and operator, NOT the one you intend to use after unlocking. There are certain operators in certain countries that sell phones we can NOT unlock. Check which phones we can unlock.
If you place an incorrect order by not fulfilling the above requirements, we are unable to provide a refund. Whenever UnlockUnit processes an unlocking request, it costs us money, even if the submitted IMEI or network information is inaccurate.
NOTE: We do not unlock CDMA or Dual-SIM Phones. Any orders place for these phones are not eligible for a refund.
---
HOW TO USE THE UNLOCKING CODE ON
To use your unlock code, insert another network SIM into your phone. Your will read "Enter unlock code" or "Pin Network Unlock Code". Enter the code and your phone will immediately be unlocked. If your phone fails to display a designated field to enter the unlock code, please contact us for further instructions.
UnlockUnit.com can unlock most GSM Carriers across the globe. If you are trying to unlock a phone in North America, Europe, Asia, Australia, South America and over 200 other Countries in the World, if UnlockUnit.com can't do it, most likely no one else can. Our most popular GSM Network Phone Unlocking include the following networks: Unlock AT&T, Unlock T-Mobile, Unlock T-Mobile USA, Unlock Metro PCS, Unlock Vodafone UK, Unlock EE UK, Unlock Rogers and many more.
We have unlocked so many devices over the last 7 years that we lost count of them, but we definitely pass over 1 million devices now. Most popular phone models that we unlocked are:
---
---
Customers Who recently Unlocked their using UnlockUnit.com
" Quick response, code worked :-) "

" I was gifted a Samsung Galaxy S21 Ultra 5G by my cousin in the US. Iam in India. He had been using his phone a short while in the US with carrier AT&T. I paid freeunlocks USD 39.99 to unlock my phone. Payment made: May 12, 2022 Code promised : May 15, 2022 I emailed them on May 14 as a reminder. I got a reply on the same day stating that they had a delay, and that if I wanted they would refund me. I said I would wait. They sent the code on May 19, 2022. It worked the first time and my phone was unlocked. Now Iam using it with an Indian SIM! So thank you! I was initially afraid this was an internet scam and that i had lost my money, But at least in my case, they sent the code and my phone is unlocked. Thanks again to the company!! "

" This website is the only one that was able to unlock my galaxy s20 Ultra and in a timely matter. I tried two other websites with no luck. I will be unlocking two more devices! Thanks! "

—

Ray Bandz

—

United States - USA

" Simple to use. Like waiting for a key to open a treasure box! Could be a little more clear about which is the actual code. "

—

Kenny

—

United States - USA

—

Adekunle Abubakar

—

Nigeria

" Took an extra day or two than the 72 hour time window, but got the job done. "

—

AVic

—

United States - USA

" Alright first of all, this isn't some fake ad. Seriously. My intial reaction was reluctant and even more so when I was charged and it did not show the email. Easy fix and they responded right away. Now there was a delay of a couple of days, and theyhave changed their gurantee, but I did get the code and it worked.... Be patient with these guys, they are trying from what I have seen in my experience with them. Thank you again "

—

Daniel

—

United States - USA

" The service was quick and simple. It took 3 working days to complete the unlocking however once they sent me an update about it it was as easy as turning the phone on. In the description of the process they did mention how every detail needs to be correct but that is as simple as just following the instructions on the website. "

" Excellent service and good customer support. Would definitely recommend "

" Waiting for weeks and three attempts to get my daughter's smartphone unlocked by the carrier, Claro in Puerto Rico. The company showed us one more reason not to do any business with them. After researching a few unlocking services found Unlocked Base, I can't be happier as we got our daughter's smart phone unlocked in less than 10 Minutes and for a great price. "

—

Satisfied costumer

—

United States - USA

" Wow! You guys are Speedy Gonzalez lol great job !Thank you and thank you for Your response to my question, it was a pleasure doing business with you God bless and keep up the great work you're doing!? "

—

Ada Rivera

—

United States - USA

" This is legit it took a couple days not including weekends to ģet the code but it definitely was well worth the money and wait bc I now have an unlocked phone and can use it with any network. "

—

Michael Price

—

United States - USA

" All worked well, very impressed with the service. "

—

Malcolm

—

United Kingdom

" Thank you!! My iphone 13 pro wast success unlocked in 2 days! "

—

Salvatore

—

United States - USA

" all right, unlocked quickly. thank you! "

" Got an iPhone 13 Pro Max unlocked from AT&T in 3 days! Will use this service for all unlocks in the future "

" Outstanding customers service, quick turn around time! Thank you for getting my galaxy note unlocked ! I have to tell my friends about this site, freedom feel amazing. "

—

Hugo ponz

—

United States - USA

" I'm so happy I can unlock my iphone , the process is easy and the answer was quickly "

—

Ernesto Mosquera

—

Colombia

" It doesn't matter where you are or what kind of mobile network you want to use,this worked for me and am 100% sure that it will work for you ?? Thanks "

" Exelente servicio, muchísimas gracias!! Liberación de iPhone xr rápido y seguro "

—

Samuel Rodríguez

—

Dominican Republic

" I was hesitant at first but phone was unlocked in less than 24 hours. Lightning fast! "

—

Kelly Wysocki

—

United States - USA

" After many days of deliberation I finally decided to try the service and boy was I surprised. I unlocked a Motorola phone I had sitting in a drawer for about a month and now can give it to my father to upgrade his phone. Thanks for being a trusted source for unlocking a phone. "

—

Daniel B

—

United States - USA

" Amazing service. super fast and reliable. I was able to Get my AT&T phone unlock so I can switch to Verizon ! Thank you "

—

CJ rico

—

United States - USA

" The customer support responded to my email in a timely manner. They were very helpful to my enquiries. "

—

Leon

—

United States - USA

" WOW this place is awesome worked first time and great price "

—

jonathan logue

—

United States - USA

" Excelente servicio me dio la liberación de mi huawei en solo 2 horas de solicitado. Lo mejor!!!!! "

—

Alvaro

—

United States - USA

" After reading reviews from many different pages, I decided to try UnlockBase. They promised 1-3 business days and took 5 and some hours, but my phone is fully unlocked. "

—

Raul CL

—

Dominican Republic

" This is a nice service and i got my key within 4 minutes . Thank you so much #unlockbase "

—

D VENKATESH

—

United Kingdom

" Worked perfectly. Thank you! "

" Excelente, libere mi iPhone 11 para suramericana original AT&T .... Se demoró 2 días hábiles rápido y seguro, muchas gracias "
---
Last 10 Unlocks