UNLOCKING INSTRUCTION FOR Samsung Galaxy Z Flip 5G
STEP 1: Enter your Samsung Galaxy Z Flip 5G information

To find your IMEI number, dial *#06# on your phone (IMEI is a 15 digit number). We'll then give you the best price available to unlock your Samsung Galaxy Z Flip 5G.

STEP 2: Pay securely

Our methods of payment include credit card, PayPal and Skrill. All payments are protected with a 100% money back guarantee.

STEP 3: Receive your Samsung Galaxy Z Flip 5G unlock code

Your unlock code and instructions will be sent via e-mail as quickly as your phone network allows. Enter the code into your Samsung Galaxy Z Flip 5G and it's immediately unlocked.
100% Money back guarantee
In the unlikely event of a problem unlocking your phone, we'll happily refund your money.
Talk to an expert
We're happy to answer any question you have. Contact us.
How to Unlock Samsung Galaxy Z Flip 5G by Unlock Code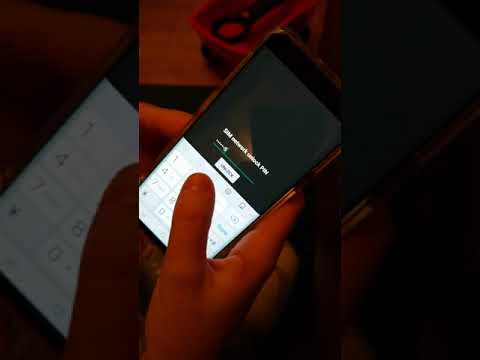 Samsung Galaxy S9
100% Money back guarantee
In the unlikely event of a problem unlocking your phone, we'll happily refund your money.
Talk to an expert
We're happy to answer any question you have. Contact us.
---
Things to know before unlocking your with UnlockUnit.com
Before ordering:
Ensure that your is SIM locked. To do this, insert another network SIM and wait for an unlocking message to be displayed. If your phone doesn't show any unlocking message and does work with another network SIM, your is NOT SIM locked.

Be sure that you send us the correct IMEI. There are 2 ways to retrieve the IMEI of your : Either dial *#06# on your phone, or check the sticker underneath the battery of your handset. The IMEI is a 15 digit number that is unique for each handset.

Please provide your current country and operator, NOT the one you intend to use after unlocking. There are certain operators in certain countries that sell phones we can NOT unlock. Check which phones we can unlock.
If you place an incorrect order by not fulfilling the above requirements, we are unable to provide a refund. Whenever UnlockUnit processes an unlocking request, it costs us money, even if the submitted IMEI or network information is inaccurate.
NOTE: We do not unlock CDMA or Dual-SIM Phones. Any orders place for these phones are not eligible for a refund.
---
HOW TO USE THE UNLOCKING CODE ON
To use your unlock code, insert another network SIM into your phone. Your will read "Enter unlock code" or "Pin Network Unlock Code". Enter the code and your phone will immediately be unlocked. If your phone fails to display a designated field to enter the unlock code, please contact us for further instructions.
UnlockUnit.com can unlock most GSM Carriers across the globe. If you are trying to unlock a phone in North America, Europe, Asia, Australia, South America and over 200 other Countries in the World, if UnlockUnit.com can't do it, most likely no one else can. Our most popular GSM Network Phone Unlocking include the following networks: Unlock AT&T, Unlock T-Mobile, Unlock T-Mobile USA, Unlock Metro PCS, Unlock Vodafone UK, Unlock EE UK, Unlock Rogers and many more.
We have unlocked so many devices over the last 7 years that we lost count of them, but we definitely pass over 1 million devices now. Most popular phone models that we unlocked are:
---
---
Customers Who recently Unlocked their using UnlockUnit.com
" You have an amazing and trusted source of information. I really appreciate your services and will recommend it to many customers. Thanks for your help!! "

" Amazing thank you so much worked so fast and so easily. Also one of the only companies that didnt ask me for an additional payment. I recieved my unlock in less that 24 hours and it worked great. Customer service was quick to respond to my questions. I cant thank you guys enough! "

—

Jesdica

—

United States - USA

" This is a very good website.... Quick to respond..... And a super website for getting help with locked phones.... I would suggest everyone to use this "

" YOU GUYz ROCK I WILL DEFINITELY BE DOING MORE BUSINESS WITH FOR MY FRIENDS AWESOME WORK! "

—

Floyd White III

—

United States - USA

—

Craig Gustafson

—

United States - USA

" It was actually very quick and worked perfectly! Thanks for being trustworthy! "

—

Phil

—

United States - USA

" Absolutely 100% Satisfaction! Quick & Easy! Great Price! You guys are Awesome! "

—

Don C

—

United States - USA

" I paid and got instructions in my email. Waited about 24 hours, got the codes, inserted my sim, used the codes and they worked. Highly recommended. I had a galaxy s22 ultra locked to att. "

—

Gaz Matic

—

Saint-Kitts and Nevis

" This is perfect and very fast . I am so happy to have my phone unlocked here. Thank you so much. "

" Amazing how fast and reliable this company is. And it's company pricing is very reasonably priced, unlocking devices such as IPhone 11 Pro. "

—

Adam Berg

—

United States - USA

" That was AWESOME. Called CC about unlocking it and they gave me the runaround. Said it couldn't be done. 5 minutes after paying these guys far less than it would have cost to replace the phone it was back online. And it was a cheap phone. Great service, thanks so much. I needed some good news today, more than you'll ever know. Thanks Thanks Thanks! "

—

Rusty F

—

United States - USA

" Tbh, if there were more stars available y'all would have gotten more. This was my first time trying one of these things and from the comments I saw I almost didn't go thru with it because there were some very negative comments about scamming and not real etc but I took a chance and boom. Less than 24 hours I received a email with the codes for my S22 ultra?. I'm very grateful ? thank you "

" Unlocked in less than estimated. Thanks for a speedy service turned it around in 1 working day. "

" I was skeptic at first because I'd never believed in this kind of websites but I'm impressed, great work "

" It worked perfectly fine! Thanks a lot! I was a bit scared that this is going to be a scam after all the bad reviews I found... but it's definitely NOT A SCAM. And super quick too :) "

" This place is awesome "

—

Karen mason

—

United States - USA

" Woow thank you so much. "

" I entered my information. Paid for the service. And with an in an hour I received my code. It worked perfectly. I am amazed with the quick service. Thank you "

—

Roy Edler

—

United States - USA

" It took about 3 days, but it worked!. I was really skeptical and thought this was a scam, but you guys are legit. Thanks. "

—

Gabe

—

United States - USA

" Unlock codes worked for LG Phoenix 3 "

—

Doug Scherer

—

United States - USA

" Hola, es mi primer compra de servicio y estuvo excelente 100% recomendable atencion rapida y confiable saludos "

—

Edgar Sedano Sosa

—

Mexico

" It worked perfectly for me. Even though it took 15 to 20 minutes to get the code, it was accurate and active. "

" I had a good experience "

—

Francesca

—

United States - USA

" Cheap, Fastest Delivery Fully Satisfied "

" Super fast to unlock my S21+. Can't than you enough. Just about to get another phone unlocked. "

" i hope this service realy helps me getting the code to unlock my phone "

—

Max Schouten

—

Netherlands

" I have unlocked 2 phones with this service and it is AMAZING! Works everytime! I had such issues with switching from att to tmobile and this helped me switch so easily! Fast service! "

—

Jonathan K Smelser

—

United States - USA

" Thank you, Within less than 24hrs my iPhone unlocked Many thanks "

" code came back very quickly great help! "
---
Last 10 Unlocks