One of the most common SIM-related errors on iPhones is "invalid SIM", as it appears due to a wide variety of reasons. And if you do get it, you are not able to make or receive calls or texts, two of the main reasons why we still need phones for.
However, this doesn't mean that your phone is broken, since the issue can be easily fixed, by going through a series of steps.
Below you will find a detailed guide on how to fix this problem, including a part about what actually causes it. Just keep reading and you will definitely find a solution suitable for your phone.
What causes the iPhone invalid SIM issue?
There is not an exact reason why this is happening, since the causes are actually variable, as it follows:
An improperly placed SIM card

A damaged SIM card

A glitch in the system

Water-inflicted damage

Drop-inflicted damage

A faulty software update
The problem is that, except the improperly placed SIM card, you can't exactly tell which of these are making your phone to show the "Invalid SIM" error.
How can I remove the "invalid SIM" error on iPhone?
You can try a couple of solutions and see which one actually solves the problem. It's highly recommended to start with them in this exact order since a lot of users reported that the first one actually solved the problem.
Toggle Airplane mode
Turning this mode on, then off again can actually solve a lot of network-related problems. Specifically, when it's on, networks and phone calls are disabled, which automatically caused the iPhone invalid SIM.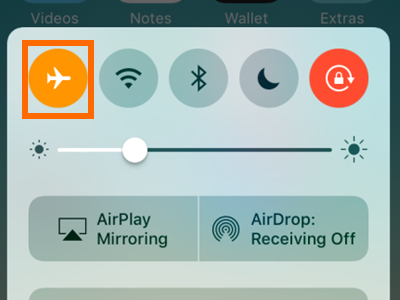 By toggling the mode on then off again, your phone should automatically connect to the network, in most cases.
Reboot your iPhone
A simple restart can solve a lot of problems, including the "invalid SIM" error. Reboot your phone, by pressing the power button, the slide the button on the display, to turn off the phone.
Check the SIM card tray
With the phone turned off, remove the SIM card tray and see if it's properly placed. If you notice that the tray is hard to take out, it's obvious that the SIM was misplaced.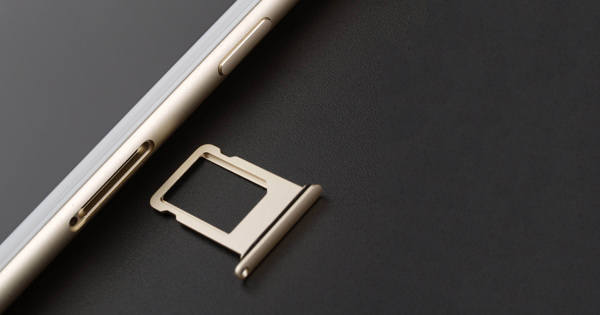 While the SIM is still out, examine it for a few moments and see if it looks like it took some damage or if the golden parts on it look scratched. If it looks damaged, contact your carrier and ask for a new one. If it's ok, insert it back in the phone and see if you still get the error.
Reset the network settings
The invalid SIM error can also be caused by a problem with your carrier, so you can try resetting all the current network settings to solve the problem.
Go to Settings > General > Reset > Reset Network Settings. See if you get the error after doing this.
Check for iOS updates
As mentioned above, there are situations in which Apple releases a software update that's not properly optimized and ends up causing errors, including the invalid SIM one. Fortunately, enough, they're pretty quick at spotting faulty update and immediately release a new variant.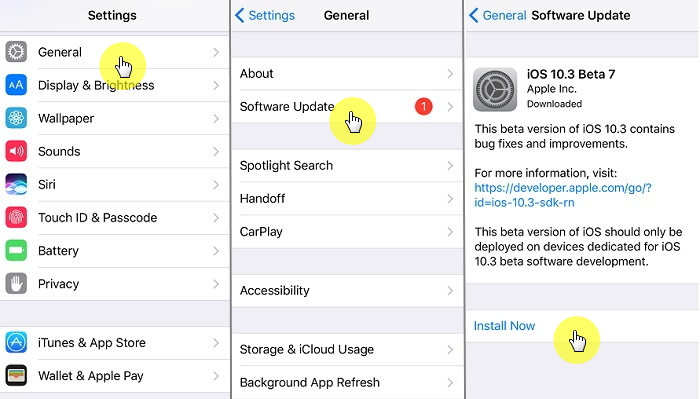 Before you get a pop-up saying that a new update is available, you can check for one manually. Go to Settings > General > About > Software update, and wait until the phone scans for new updates. If there is something available, tap on Download and Install.
Reset your iPhone
Finally, if none of the methods above worked for you, you might as well reset the iPhone to the factory settings. This will also erase all the content, so it's highly recommended to backup all your data before doing this.
Go to Settings > General > Reset > Erase All Content and Settings.
Take it to an Apple Store
Obviously, the last resort is to take your device to an Apple Store and leave the authorized personnel take care of your phone. If it's still under warranty or if you have Apple Care, you might as well get a new phone, with no issues at all.
Which one of these solutions worked for you? Let us know, by dropping a few lines in the comments section below!