A PlayStation is more than just a simple gaming console since it can also be used for listening to movies or watching movies. Yeah, it's that awesome! However, it's not perfect, so it doesn't support all types of formats.
For example, if you want to play MKV files on PS3, you will be disappointed, since they are among those which are not supported. But this shouldn't be such a big issue, as you can easily convert them to a more PlayStation-friendly format and enjoy your favorite movies on the console.
Here you can find a full guide on how to convert MKV files, in order to watch movies in this format on your PlayStation 3. And everything takes just a few minutes!
Going a bit into technical details, MKV is a format used mostly by HD videos, with a resolution of 1920 x 1080 pixels. But the PS3 doesn't get along with it. On the other side, it does support some of the most common formats, like MP3, WAV, AC3, FLAC, AU, AIFF, 3GA, DTS and so on.
In this case, everything we need to do is find a converting tool, go through a few steps and then finally be able to play MKV files on PS3.
How can I convert MKV files to a PS3-supported format?
Like in most situations when file converting is required, we're going through a lot of similar tools, in order to include just the best in our guide. This time we're going to use Wondershare Video Converter Ultimate.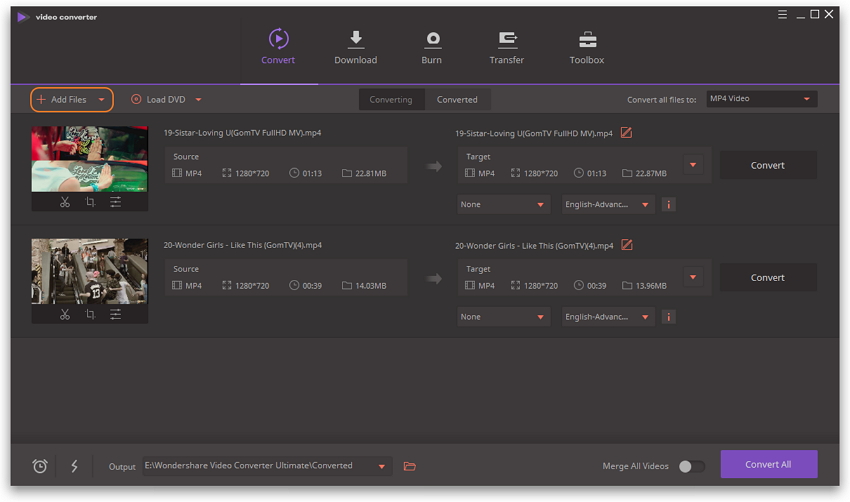 Besides having a very easy to navigate through user interface, this tool also comes with some additional features. But we're going to talk about these another time since now we're going to see how to make those MKV files compatible with a PlayStation 3.
It's available for free, for both Windows and Mac.
These are the steps you need to follow:
Open Wondershare Video Converter Ultimate

Click on the Add Files button and look for the MKV files you need to convert

Select the file and click on Open

After adding the file, you need to select a PS3-compatible format. In the upper-right corner, you will see the 'Convert all files to', alongside a dropdown menu. Press on the orange arrow, in order to see the available formats

From this menu, select Device

Select Games, from the column on the left

Select the PS3 from the list

After selecting the right format, click on the Convert button from the right, in order to begin the converting process. Wait for a few moments, until everything is ready
Excellent! But the main purpose of this guide is to teach you how to play MKV files on PS3. Therefore, let's see how these newly converted files can be transferred to the console.
Copy the new files on a USB flash drive

Plug the USB into the PS3

You will see the console's menu. Navigate to video, under the XMB menu, and look for the USB device

Select Display All. This will show all the converted MKV files you have on the USB drive

Select the one you like to view and press the X button on the controller, in order to start playing
If you believed that it's actually impossible to play MKV files on PS3, you probably changed your opinion after going through our guide. As you can see, the procedure is really simple and it needs just a few minutes of your time. Or maybe a few more, depending on the size of the file you want to convert.
Now, it's time to take full advantage of that console and transform it into a real movie player!
How did this method work for you? Also, do you know other ways of converting MKV files? Let us know your thoughts, by leaving a comment below.