Remember how, back in the days, you were eagerly waiting to go to the arcade and spend some quarters on your favorite games?
Imagine how it would be like to visit one once again, being as impatient as you were years ago, right? Knowing that you can have the time of your life for a few hours, but in virtual reality…
Well, I don't see why it wouldn't be possible, since the concept of a virtual reality arcade is starting to become a thing now!
Over the past years, as technology evolved, VR became more and more accessible. And as you probably know, it's highly used in the gaming industry nowadays. Naturally, somebody thought about integrating it into arcades, giving them a completely new twist. And people totally loved the idea!
Today we're talking about how virtual reality is used in arcades and how it can transform them into a future-proof business. But that's not all, since we're also going to look at some of the coolest locations of the moment. Where you can enjoy a fully immersive VR experience, that is!
It's been in arcades
for a while
Let me explain: technically speaking, virtual reality is used in arcades for years. Specifically, a lot of the equipments over there are relying on this concept. After all, a lot of the games you used to love and play put you in a virtual world, where you need to control an avatar. But it wasn't exactly the type of interaction we're used with nowadays…
90s kids (and not only) will definitely remember one VR-like arcade game: Vortek's Beach Head 2000. With its big yellow helmet, allowing you to see enemies and shoot them in a virtual environment. No?! Maybe this can help you:
So yes, to a certain extent, virtual reality was already there a few years ago, but people had no idea about what was coming next!
As headsets started gaining popularity – and we're looking at Google's first Cardboard here – more and more apps were being launched. People learned about virtual reality and die-hard arcade fans started wondering if it would be possible to incorporate newer technologies in their favorite places.
The opportunity is absolutely huge!
On the other side, some business owners didn't wonder that much and actually did something in this direction! Yes, folks, playing VR arcade games at a 2017 level is now possible.
According to a study conducted by Grand View Research, the whole VR gaming industry could reach $45.09 billion in revenue by 2025. Considering this, there's no surprise that besides regular people who own an arcade and want to bring it to 2017 level, top-notch companies also invest in this!
For example, in October 2016, HTC began the rollout of the "Viveport Arcade" program, granting arcades access to even thousands of VR titles for great rates, thus encouraging the adoption of virtual reality in such places.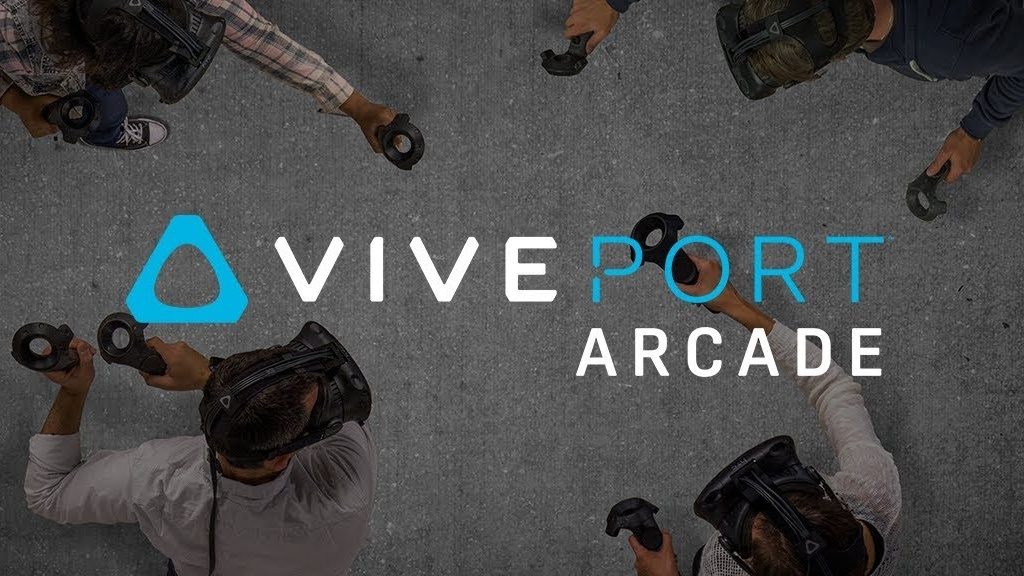 Even more, the Taiwanese manufacturer also opened a location dedicated to this, but we'll get to it a bit later.
Back to Viveport Arcade, it's also making things simpler. First of all, anybody who owns a virtual reality arcade can get the most compelling content at better prices. And this will attract lower fees for users who want to come in and try the technology. So yeah, as an arcade owner, you don't need to look for virtual reality games for sale anymore, since the program does the entire job.
Why invest in such a place when VR is getting cheaper?
What's the entire catch? Why would a business owner pay tons of money on VR equipment when pretty much anybody can try virtual reality on their own, in the comfort of their homes? Let me explain, since it's actually very simple.
Most consumers might be able to get a virtual reality headset, but we doubt that they are willing to spend big on an HTC Vive or Oculus Rift. This is where a virtual reality arcade comes in, offering low-cost options for trying high-end equipments! And believe us, this is incredibly important for the industry.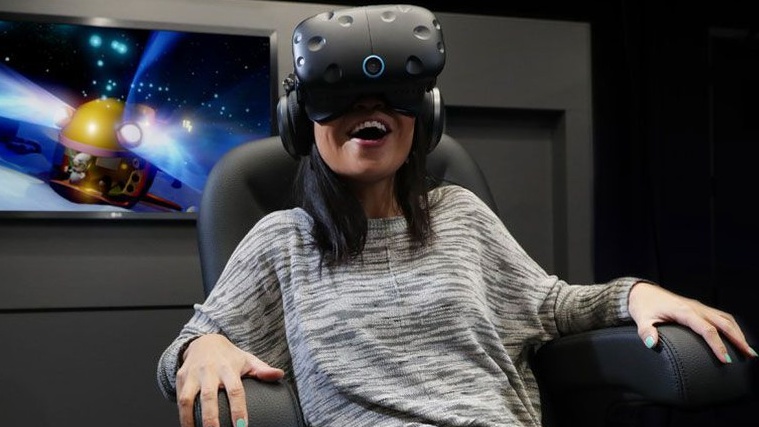 You simply come in, pay a small entrance fee or whatever, and get to try the best stuff that's available, in terms of both equipments and experiences. And not just consumers are happy, but developers also have big smiles on their faces. Thanks to programs like HTC's Viveport Arcade, they receive a commission every time their title is played!
It's about playing alongside your friends as well
One thing regular consumers can't experience with their own headsets is local multiplayer. I remember that back in the days, me and my friends had PCs, but we were still going to the closest Internet Cafe, just for the sake of playing our favorite game in multiplayer.
Virtual reality can be considered a niche market, so it's still not possible for most of your friends to have access to the headsets required to share a virtual space. If you're not Tony Stark, of course, and invite all your friends at your place, to try a new Iron Man suit in VR. On the other side, in a virtual reality arcade, shared experiences are possible.
I'm already excited for VR pinball, but a multiplayer game is an absolute dream!
There's a huge potential in a virtual reality arcade!
If you already own an arcade or simply looking forward to investing in a new business, this is one opportunity to consider. Keeping it short: you can make money with a virtual reality gaming center. Like, serious money!
There's a lot of potential in such locations, not to mention that they are actually age-proof. To be more specific, they will attract clients even in 10 years!  By that time, probably any enthusiast will have an HTC Vive at home, but arcades will have the next big thing. And clients will be curious to try them!
Whether it's a way of allowing locomotion in VR better than a treadmill, a full body suit with haptic feedback or devices allowing higher resolutions, a virtual reality arcade will have what you won't or can't even get. And, as a tech fan/geek/enthusiast, will go there and see what that new craze is about.
Ok, I know what you're thinking now: "These are just a bunch of presumptions, put together by a VR enthusiast." Technically, you are right, but at the same time, you are wrong! They're not simple presumptions, since the potential in VR arcades is already being exploited all over the world. But wouldn't it be better if we actually show you?
Best VR Arcades in the World
If you're thinking that a VR games arcade is rarer than a Game of Thrones season final in which a main character doesn't die, then you're absolutely wrong.
Yes, the concept is still on the rise in the United States. Also, in China, for example, there are already over 3,000 arcades where you can try fully immersive experiences. And this isn't the only country! Let's see some of the coolest spots like this!
Viveland (Taiwan)
If the folks over at HTC are so passionate about this, let's start with them. One year ago, they opened a 330 square meter VR arcade in the Syntrend Mall in Taipei. Honestly, arcade isn't that accurate, since Viveland looks like a real movie set.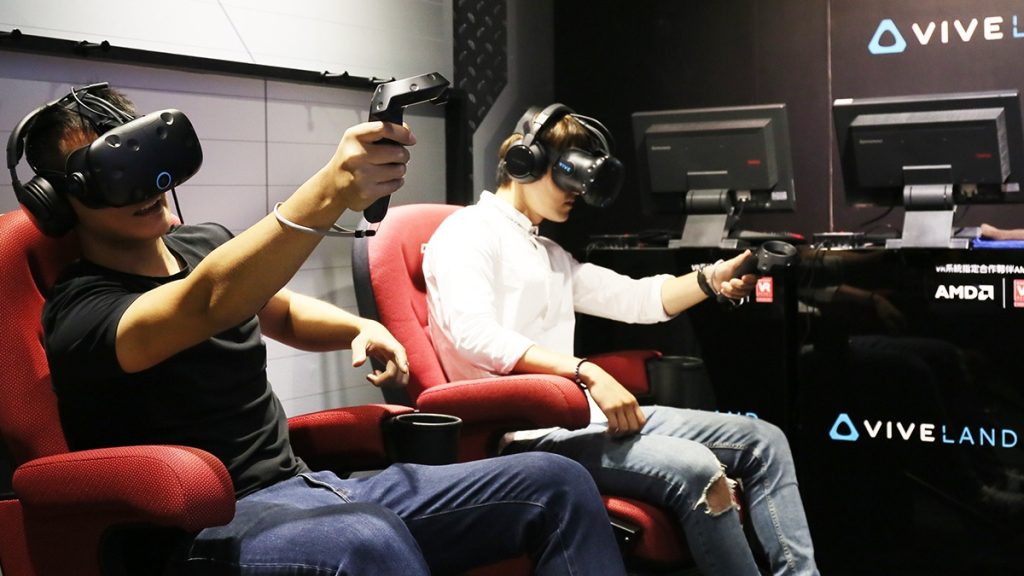 According to VP of HTC Vive, Raymond Pao, it was built to showcase what virtual reality can actually do, but also to discover the best VR arcade business plan.
With titles like Front Defense or Plank Experience, there's no doubt that this place is like a real magnet for VR fans!
Vrkade (Canada)
Even though the concept is still developing in North America, it doesn't mean that VR arcades aren't present! For example, Vrkade opened this year in Calgary and it claims to be the biggest venue of this type in the region. And we're totally diggin' the name!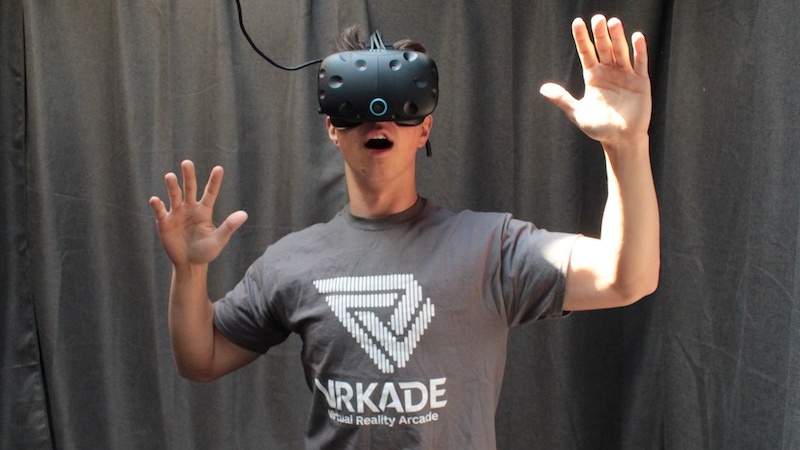 It's not the first VR arcade experience in the region, but it's the only one to focus just on this, with 20 stations available. It's relying on the best technology in the industry, like the Oculus Rift and HTC Vive headsets, as well as 20 games for players to try.
VR Park (Japan)
These guys are always up to date with the latest entertainment trends, so it was pretty obvious that they have a virtual reality arcade of their own. Actually, we bet that they have way more, but VR Park is the one that impressed us the most.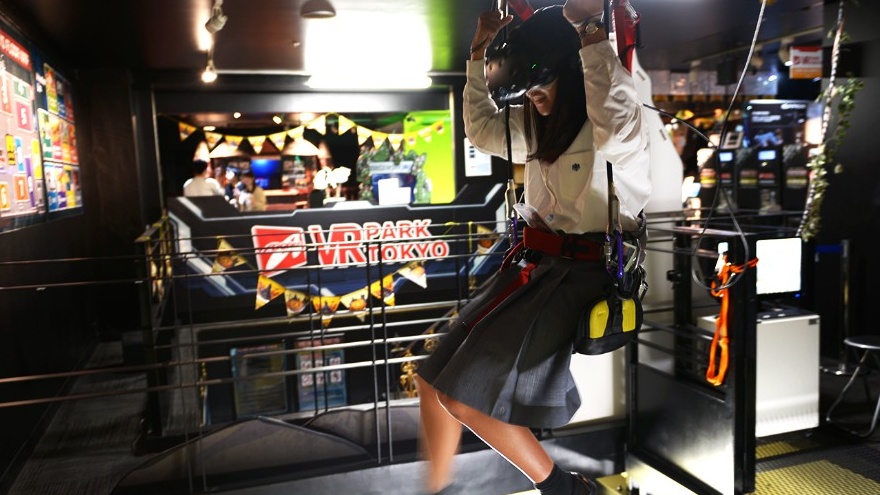 It has a total surface of 323 square meters and offers a wide range of games. As for the fees, you need to pay ¥3,200 for 70 minutes of unlimited gaming. And this roughly translates to $28.7, which is definitely decent.
Wrap-up
It's obvious that there's a lot of potential in this entire virtual reality concept. Especially if you're an investor looking forward to transform this into a really profitable business!
We agree, opening a virtual reality arcade is not cheap, but considering the increasing popularity of VR, it can definitely pay off quickly. Not to mention that it's not just a trend that will fade away in a few years.
How much are you willing to pay for a VR experience at an arcade? Also, did anybody visited one? Tell us about your experience, by dropping a few lines in the comments section below!