Don't you just hate it when you don't have any cool games to play on your iPhone? If so, I think you'll agree with me when I say:
Not knowing what to pick can be really frustrating, considering the huge amount of titles available right now…
I mean, there are a lot of new titles added in the App Store daily. Can't we just pick some of the most appreciated ones and try them? No, not good enough for you? Ok, how about some virtual reality games for your iPhone?
Lately, virtual reality has become insanely popular, as well as accessible, so pretty much anybody can give it a try, using their smartphones. And we have some good news: the number of awesome virtual reality games for iPhone is constantly growing.  Currently, a lot of developers started making VR apps for iOS, some of them being very good actually.
If you want to give them a try, this article will tell you how and which ones are actually worth your time.
How to play virtual reality games for iPho
ne
Picture this: you're one of the biggest tech companies in the world, always trying to follow the latest trends, but you still don't offer customers everything they need in order to experience these trends.
This is exactly what Apple has done, since they don't have any accessories which you can use to play VR games for iPhone in their portfolio. And, thanks to this, iPhone users are running behind to getting virtual reality on their devices…
Therefore, you need to rely on accessories made by third parties. But hey, they're not bad at all!
There's a headset for any budget
You can start with a basic cardboard VR headset, for example, like Google's Cardboard V2, available for as low as $15. Unlike the first generation, this also allows you to control iOS devices, thanks to the new conductive button.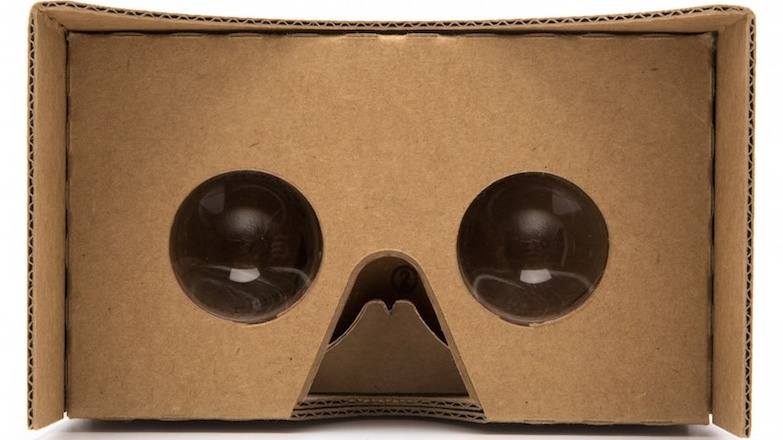 And you can get one for an even lower price as well, like the one from Knoxlabs, available for just $7.
If you prefer something sturdier, you can also opt for a plastic or foam option. These are way more comfortable to wear and will resist for a longer time, especially if you're using them with an iPhone 7 Plus, let's say, which is a bit heavier. And as a side note, a Plus model is way better for enjoying VR, thanks to the bigger screen real estate.
One of our favorite models is the Mattel View-Master VR, a great headset available at just $29.99. Sounds like a pretty sweet deal, if you ask us, but in the end, it's up to you to pick the one that you like the most!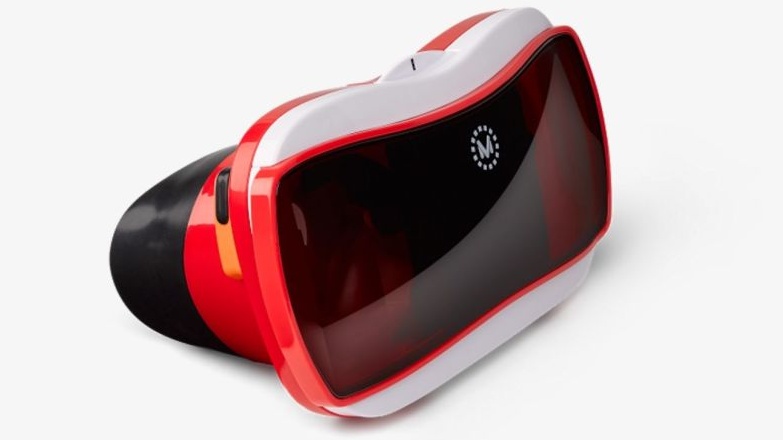 Additionally, for a more complete experience, you can try an iPhone VR controller, like the SteelSeries Nimbus, an MFi certified model. And yes, there are already a lot of iOS VR games with controller support!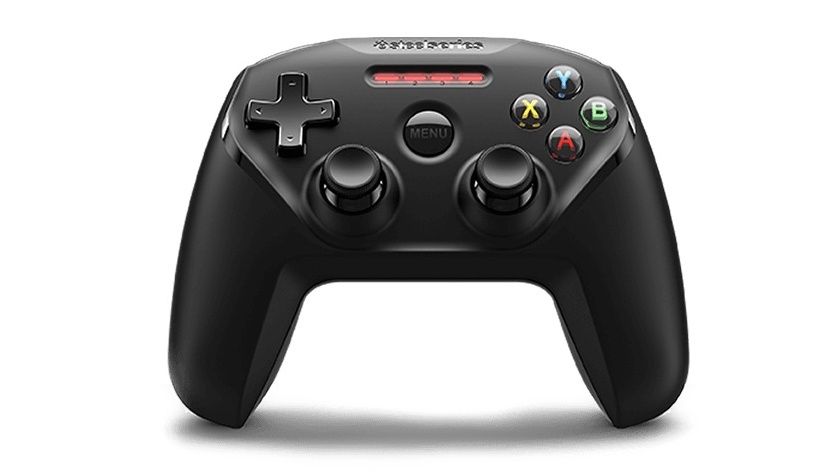 Now that you have the headset, pop the phone in it and let's talk about the games that are actually worth your time…
Best Virtual Reality Games for iPhone
There are plenty of titles which you can try on your phone, but we bet that you don't want to waste any time searching for the best, so we did it for you.
So let's get down to it and see which are the best VR experiences for iPhone!
Zombie Shooter VR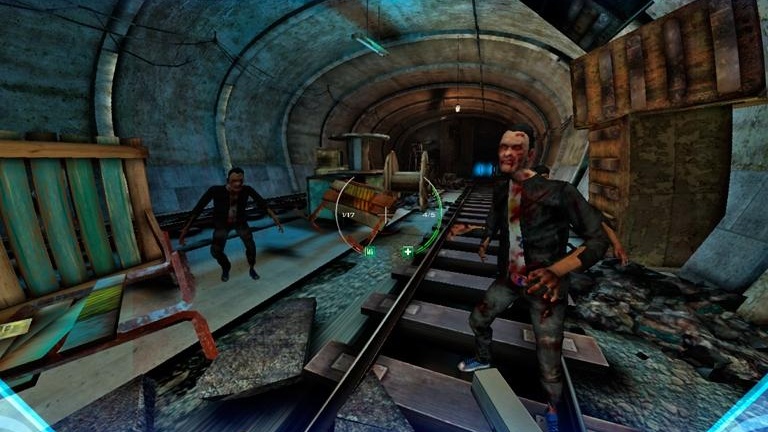 Be honest: how many times you watched The Walking Dead and secretly wished for a zombie apocalypse, in order to shoot the crap out of them? Well, this is exactly what Zombie Shooter VR allows you to do!
You start in subway labyrinths, after some kind of apocalypse, and guess what? Zombies! Freakin' zombies out of nowhere!
We really like the fact that everything you need to do is look at them and automatically shoot. Also, the graphics are far from being top notch, but it's a great start for such games. Bonus points for the surround sound effects, which made us scream. Just a few times, though, but still…
Available for free in the App Store
Sisters: A VR Ghost Story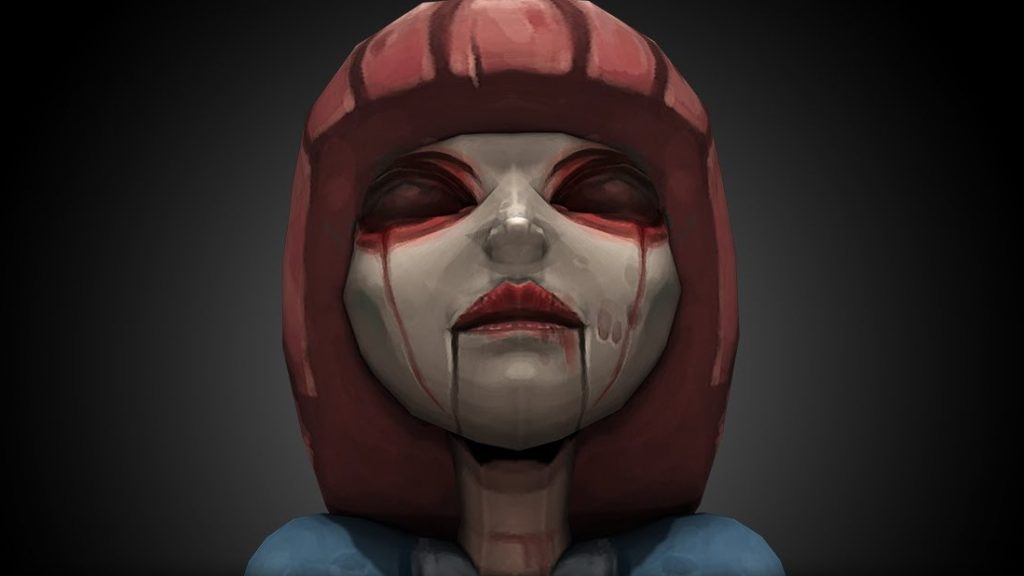 Sticking to creepy stuff, next in our top comes Sisters, one of the best virtual reality games yours truly tried ever since acquiring a headset.
Just like the previous entry, it's a first-person story, leaving you all alone in a haunted house. In order to spice things up a bit, it's far from being sunny and warm outside, since you can hear thunderstorms and lightning effects constantly.
And because we don't like spoilers either, we'll let you discover the rest! Just make sure you don't play it while you're home alone. At night. On Friday the 13th!
Available for free in the App Store
End Space VR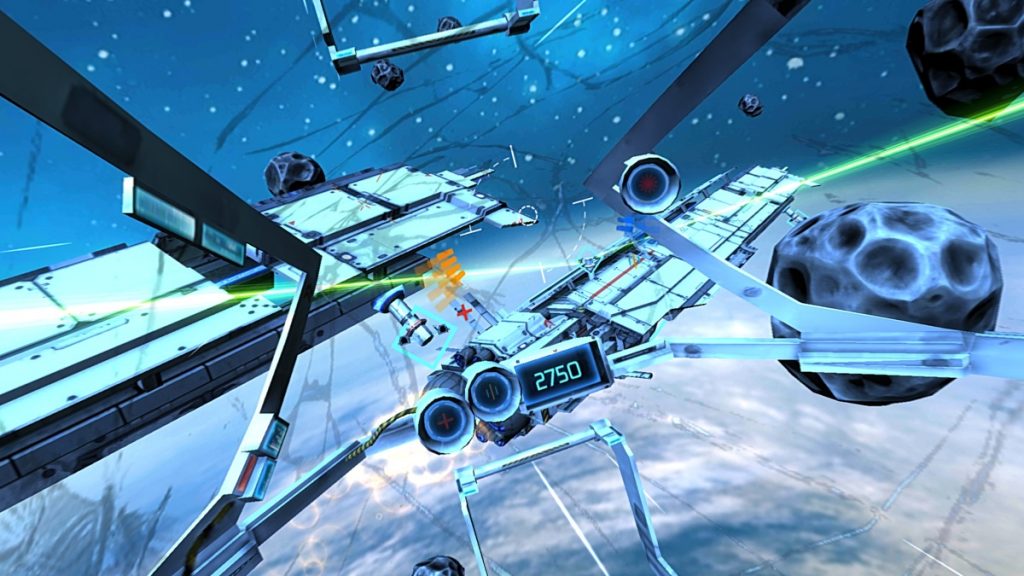 Remember the first Star Wars movie you saw? Didn't you wish to fly around space, like Luke Skywalker, and shoot down Empire ships? Well, you can now do it in one of the best virtual reality games for iPhone of the moment, End Space VR.
Besides taking down your enemies, you can actually look and go in all directions. After all, you're in space, there aren't any limits over there!
It's one of the most impressive experiences of the moment, thanks to the top graphics and 3D immersive audio. The game has been fully optimized, so it can squeeze out every bit of performance, providing a fluid and smooth VR experience, allowing you to get lost in the universe.
Just go grab your virtual reality goggles for iPhone and start flying your ship. And even though this is space, make sure you don't drink and drive!
Available for $0.99 in the App Store
Hidden Temple – VR Adventure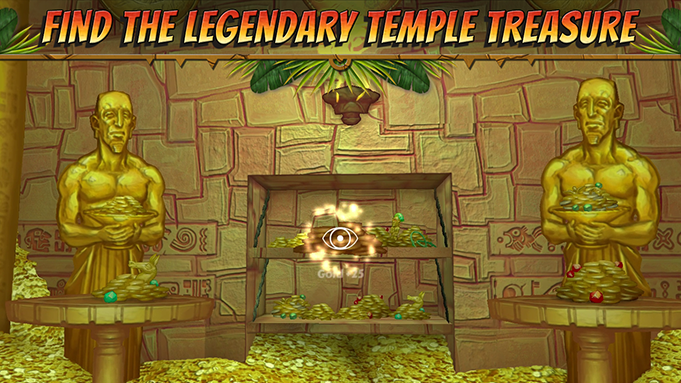 Picture this: you're deep in the jungle, prepared to explore mysterious hidden temples. Sounds familiar? It should, if you're a Temple Run fan. However, we're talking about a totally different experience here!
In Hidden Temple – VR Adventure you're not chased by monsters, but you have to solve puzzles, in order to unlock secret chambers, leading to hidden treasures. And you kind of need to escape the ancient temple, unless you want to be trapped for eternity
You also have full 360-degree view and you can explore the corridors of the temple through your motions! Admit it, your curiosity was triggered. Why not giving a try to one of the best virtual reality games for iPhone of the moment?
Available for $3.99 in the App Store
InCell VR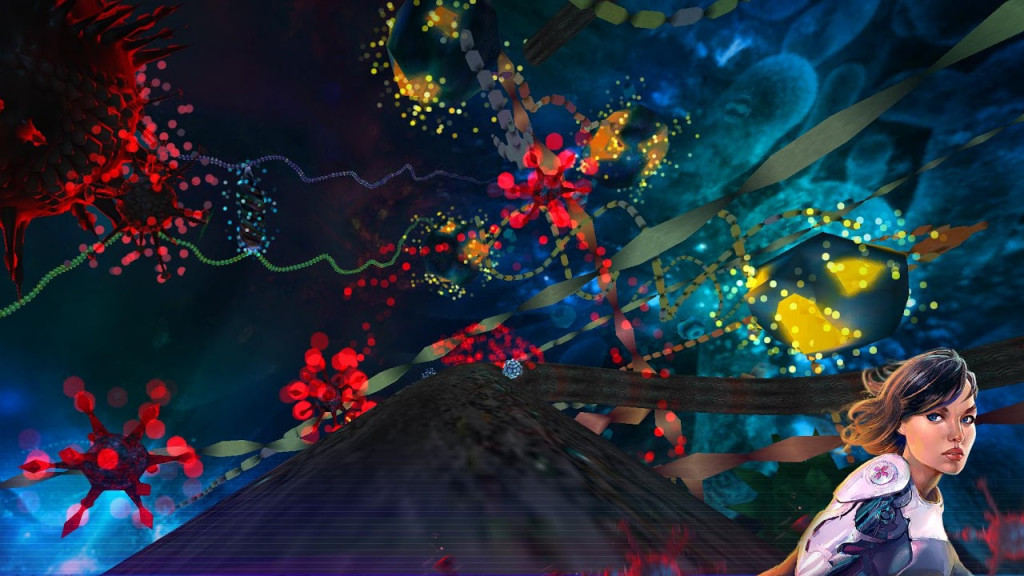 We were intrigued by this completely different approach of a racing game in virtual reality, so we decided that its presence in this top is a must!
InCell VR puts you directly in the human body, where you are racing on a round track, with the sole purpose of bringing your host back to health. Basically, you're a…well-intended parasite? Yeah, this makes sense.
However, it won't be easy, since you have to deal with some bad cells, as well as dangerous obstacles, but where would the fun be without a bit of difficulty?
By far one of the most entertaining Apple VR games we've tested lately! And you can play it without a headset as well, by simply switching the VR mode off. But come on, where would all the fun be like this?
Available for free in the App Store
Roller Coaster VR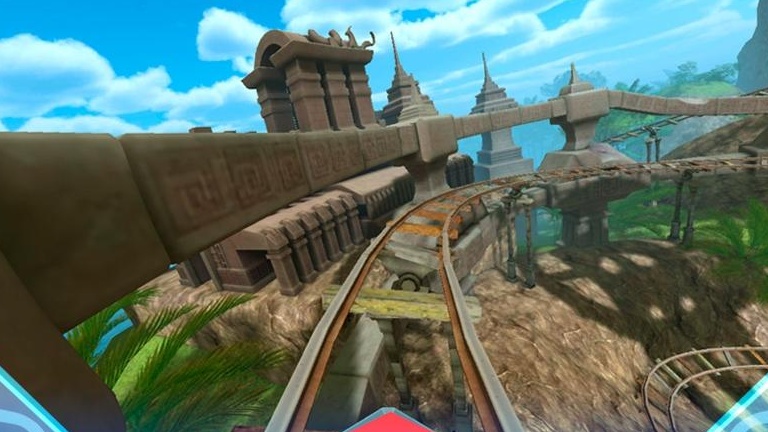 We all have that one friend who's dying to try virtual reality, so if you have that iOS VR headset, why not give them a chance to experience it?
We bet that you don't want them to sleep with the lights on for a few days, so horror games like Sisters (yeah, it's that scary) aren't the best for first-timers. Instead, try Roller Coaster VR!
It's not the kind of ride you see in amusement parks, as it's built in the side of a mountain, with serious jumps, waterfalls and other thrilling moments included. And make sure they fasten their seatbelts because it's going to be one bumpy ride.
PS: It's great for your first VR experience as well!
Available for free in the App Store
Final Kick VR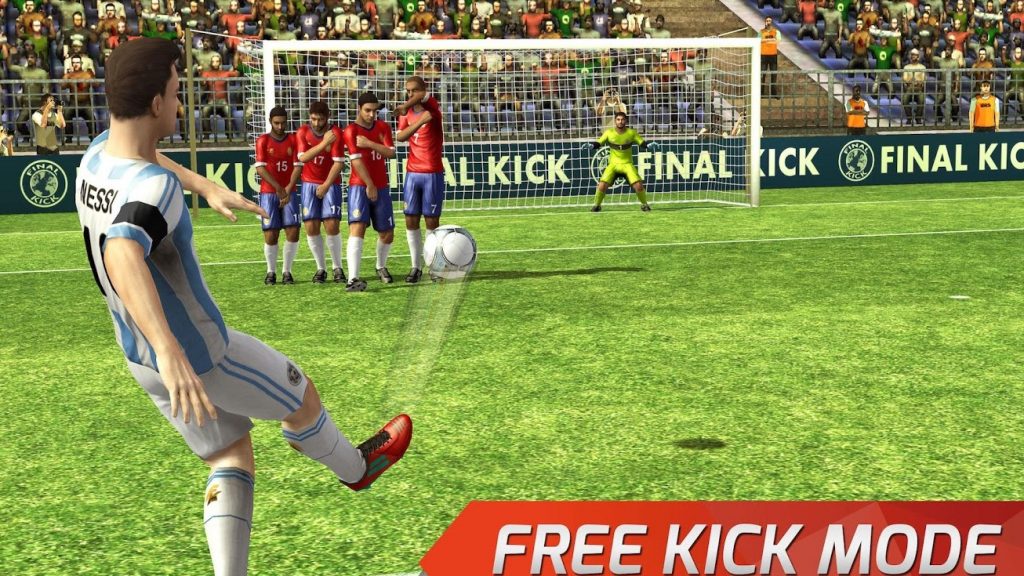 Playing football in virtual reality is actually possible, but you need way more equipment than just a cheap headset for your iPhone 7 Plus (or any other iPhone, actually). Anyway, this is something we'll cover another time, because now we're talking a way simpler approach…
The funny part about Final Kick VR is that you don't use your feet actually, but aim with and tilt your head. However, the experience is absolutely awesome, since the game has different modes and challenges, with the sole purpose of testing your reflexes.
If you ever wanted to know how it's like to execute a free kick just like Messi or Ronaldo, this is the VR game to try. Careful, though, it's fun and simple to play, but not that easy to master! Just like real football.
Available for free in the App Store
VR Bike Race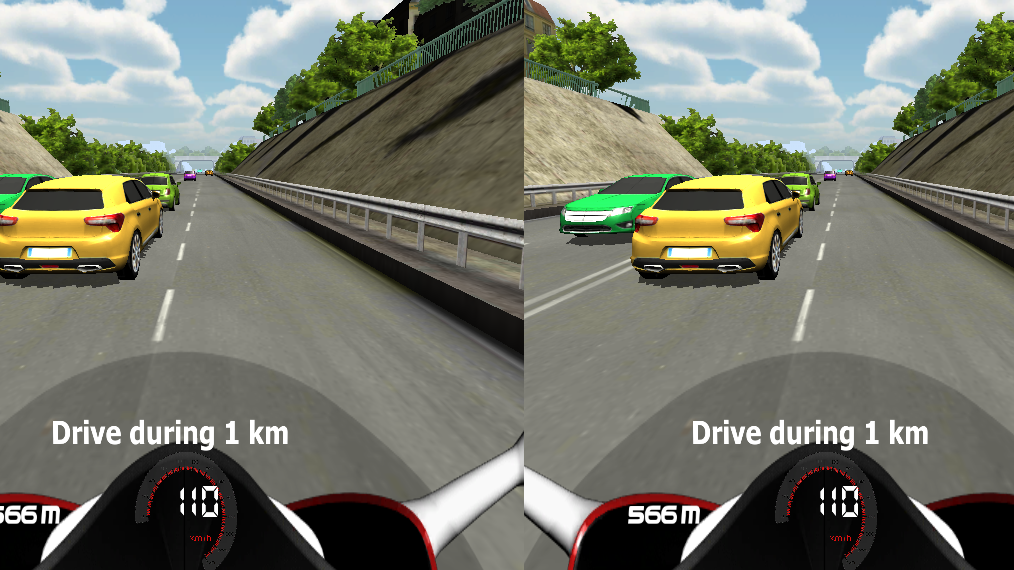 Put your helmet on and get ready to race! Ok, not a real helmet, but a VR headset, because we're talking about VR Bike Race, a rich, dynamic and challenging racing experience.
The idea is simple, but we guarantee that it will keep you entertained: you need to ride your bike in various environments, over all kinds of obstacles. And it gets way more interesting as you advance in level, since your bike will get faster, increasing the overall difficulty significantly.
Definitely one of the most challenging virtual reality games for iPhone, especially if you want to see how good your reflexes are.
Available for $1.99 in the App Store
Fractal Combat X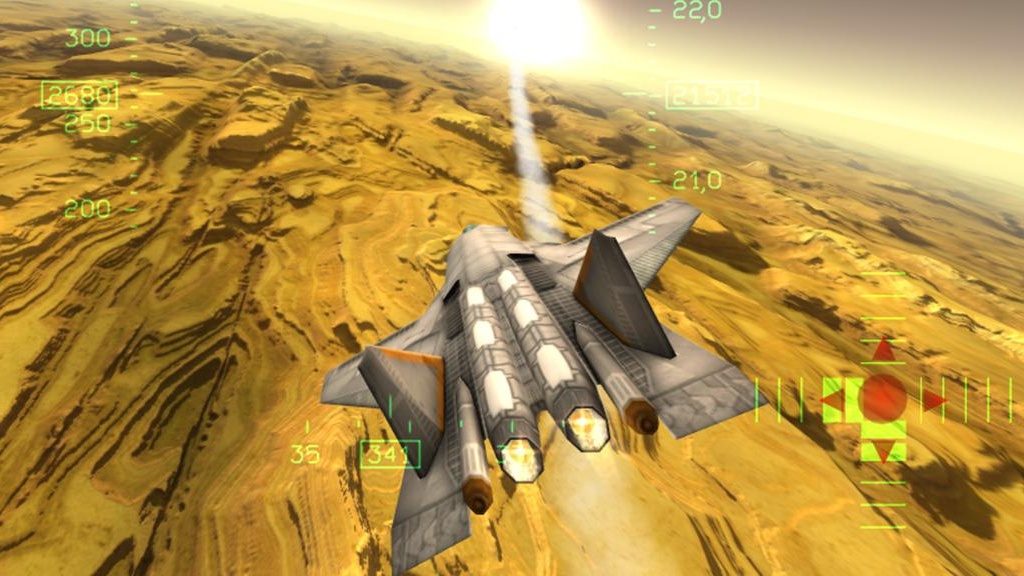 Fancying VR shooters? Then you'll definitely like Fractal Combat X, a game where you pilot a jet fighter and you must take out your enemies, in a fast-paced arcade combat action! Sounds good, isn't it?
Unlike most titles, this one is updated daily, as new missions are being added. Also, it's one of the iOS VR games with controller support, so you can take the experience to a whole new level. After all, it's way cooler to fly a plane with a controller than by tilting your head.
And to confess something, we really have a thing for the gorgeous landscapes in this game, as well as the soundtrack, which is perfectly chosen.
As for the biggest downside of this game, it's the ads, which can be annoying sometimes. However, you can get rid of them with any in-app credits purchase.
Available for free in the App Store
Lamper VR: Firefly Rescue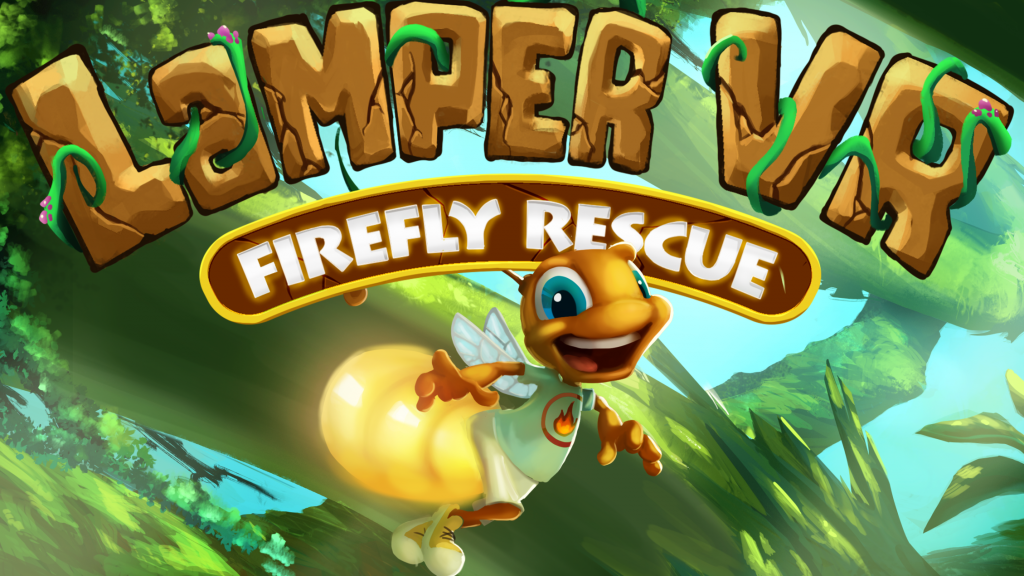 And finally, we couldn't have ended this top without the sequel to one of the best looking virtual reality games for iPhone ever made. The new Lamper VR: Firefly Rescue brings back Lamper, a brave lightning bug, with a soft spot for exploring!
Easy to play, fun to master, and with an addictive runner gameplay, the game puts Lamper through fiery caverns, in his attempt to rescue his friends from spiders. And he's not alone, since power-ups, such as fireballs and coins, can be used to get rid of his enemies.
A great addition to this sequel is the addition of new characters, so you can choose from five of them, each with unique fighting styles and voices.
Lamper VR: Firefly Rescue doesn't offer in-app purchases, so it's a great game for younger VR enthusiasts as well. And hey, maybe this can be the title introducing them to this world!
Available for free in the App Store
And that's all for now folks! These are some of the best virtual reality games for iPhone of the moment for us, after checking out a pretty big amount of titles.
Which one of them have you already downloaded and played? Also, do you know any other games which should be present in this list? Let us know how your experience was, by dropping a few lines in the comments section below, so we can make this list even more insightful.