Virtual reality kept growing for the past two years, becoming one of the hottest trends of the moment in terms of both technology and entertainment. Naturally, the demand for virtual reality jobs also increased, as a lot of companies see the potential in this industry and want a slice of it!
To be more specific, compared to 2016, the demand for job candidates with virtual reality-related knowledge increased by 37%. As you probably expect, companies are dealing with serious issues when it comes to finding the right candidates.  After all, we're talking about a relatively new technology.
But seriously now, is that hard to find somebody skillful enough to work in VR? Let's find out how you can actually land a job in this domain!
Are there any real virtual reality job opportunities?
Ok, so let's say that you're a developer, without a very big interest in this domain, but just a bit curious. Curious to find out what created this huge demand for virtual reality job? Curious about who actually hires people to work in this domain? We know you are. And tempted by a potential high VR developer salary, why not…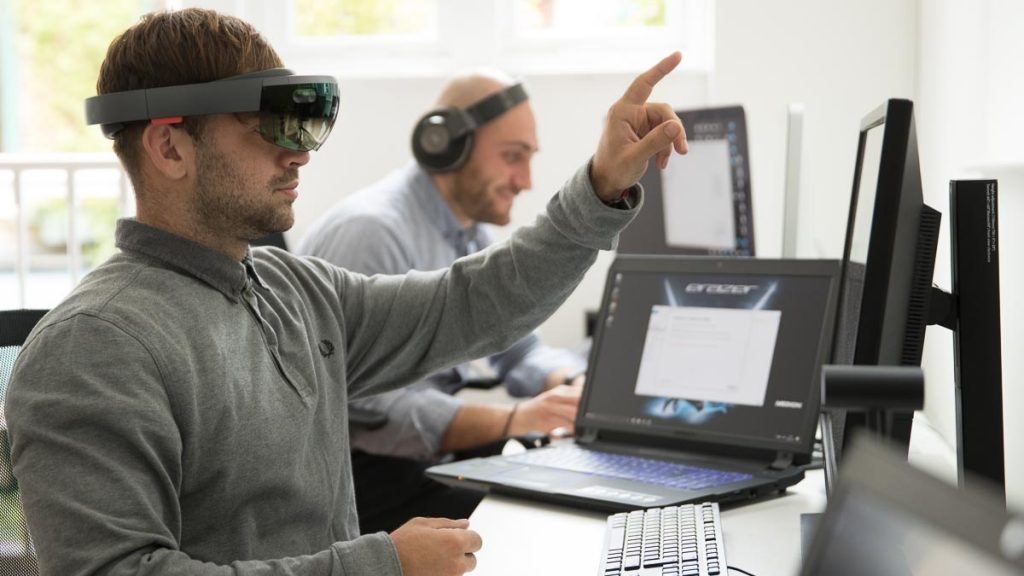 Ok, so we're not saying to just take what we're saying for granted, since we also have some numbers to back our statements.
It's obvious that the rise of this entire VR content is what created the demand, so your first question was answered. As for the companies hiring specialists…there are a lot of them, with a lot of openings.
Which are the virtual reality jobs you can apply for?
A simple search for "virtual reality job opportunities" on Google reveals that there are more than 1000 virtual reality jobs available in the market now, according to LinkedIn. Some of the most wanted positions are the following:
VR Specialist/Consultant

Programmer

System Analyst

Hardware Engineer

Software Engineer

3D Modeler

Trainer

Project Manager

Researcher
Want some numbers? We also got them!
Fact: According to San Francisco-based firm SmartRecruiters, in the first quarter of 2016, there were more virtual reality jobs postings than all of 2016. Well, imagine how it went in 2017!
Linked with the release of Oculus Rift and VR becoming more of a mainstream technology, we're seeing those VR jobs going from just pure gaming companies into consumer electronics, into software applications, into the wider economy.

Jerome Ternynck, SmartRecruiters CEO 
Nevertheless, the virtual reality jobs presented above are some of the most common, but as you are about to find out, there's much more than this!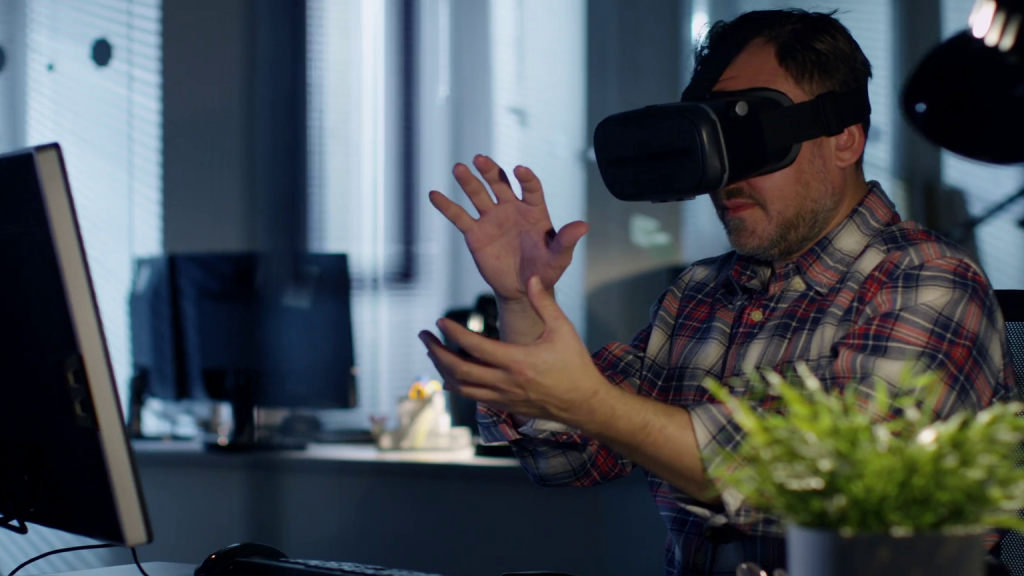 Finally, let's talk a bit about the companies which can give you the chance to pursue a virtual reality career. Job postings reveal that players like Google, Facebook, Samsung, IBM, Intel, or Apple have such positions open. Yes, even Apple, so we might as well see more virtual reality games for iPhone in the near future!
So let's sum this up: companies need skilled people who know that virtual reality is and with a desire to make a career in this domain. And we're not talking just about beginners!
But what if you're interested in some entry level VR jobs? What do you actually need to start?
Ho
w to get a career in virtual reality
If this isn't the first time when you hear about virtual reality, we have some great news: it can may be easier than you think.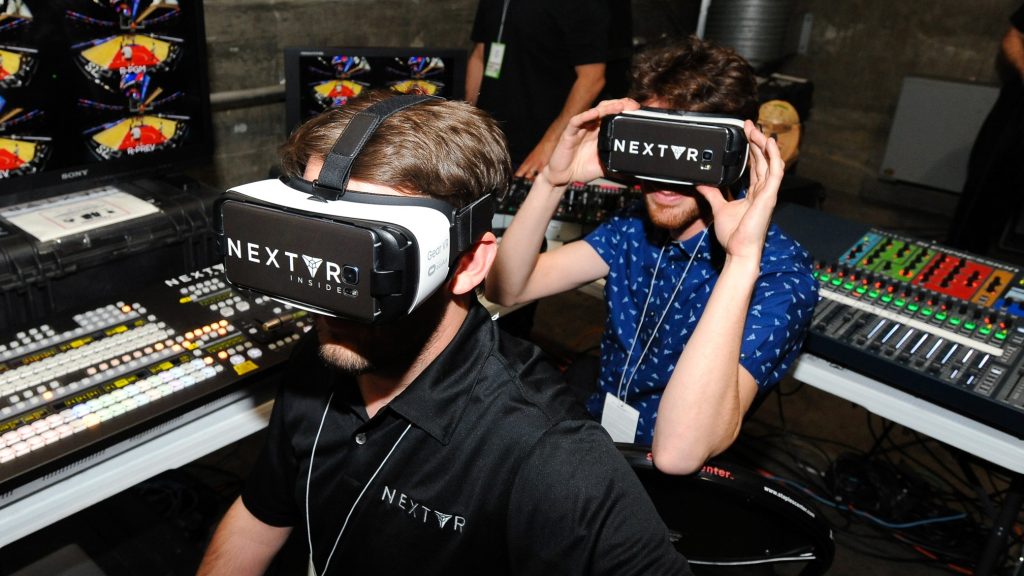 A lot of the hardware technology used nowadays in VR is based on PC and cellphone technologies. If you have a particular set of skills (read this in Liam Nesson's voice, from Taken), they can actually transfer, allowing you to start working towards creating immersive experiences.
Anyone who can pick up new tech easily, has some basic programming background, and is forward-thinking enough to see how VR would fit into the professional workflow would be a prime candidate for lots of awesome new B2B VR startups.

Nate Beatty, IrisVR co-founder
Specifically, virtual reality jobs require three main skill categories:
Technology Skills
We're talking about the famous Unity 3D software, as well as programming languages, like Java and C#, which are used while building virtual reality environments. Also, let's not forget about tracking technologies, which follow the user's head and hand movements in a virtual space.
Graphic design is another highly-requested technology-related skill, used to create images in VR, while animation skills are necessary to make graphics move.
Finally, audio design skills are also highly requested, in order to make the bring the overall virtual experience closer to reality. Because let's be honest, sound effects are in charge of creating the atmosphere in a game!
Audience Development Skills
It's not just about the VR developer jobs since in order to develop an app or a game, several other people are needed. with skills which can be used to determine what the audience wants, but also how to keep users engaged.
Storytelling is required when writing for virtual reality, alongside users studies and psychology. These last two help developers understand how people interact with technology and how can the final product have an impact on them.
After all, it's not about graphics, but mostly about the gameplay. Just think at Minecraft and how it managed to become a worldwide phenomenon. And this happened while relying on 3D 8-bit graphics and a catchy idea.
Video Skills
Last but not least, we should also talk about video skills, since a lot of the VR content available nowadays is based on video.
In order to land a virtual reality job and be in charge of putting together multiple camera shots, you should be used with specific software. AutoPano or Nuke are great for such operations, but Adobe Premiere knowledge is also a plus, alongside After Effects. If you know the basics of color correction or how to operate a drone, you can have a major advantage!
Understand the market
Having skills is not everything, since there's one crucial aspect you need to be aware of if you've decided that you want to build a career in this domain.
Yes, Oculus, HTC, Google, or Samsung might be dominating virtual reality right now. Yeah, those Oculus VR jobs sound really good, but the majority of virtual reality developer jobs (and other positions) are offered by smaller companies or even startups.
Right now, the biggest boost for the VR industry is given by gaming. But there's room for growth for other applications as well, coming from industries like architecture, engineering, construction and many more.
In a nutshell, this domain will keep growing. In this case, companies which will eventually want to focus on virtual reality will need more than just developers or designers! As long as you follow the trends, you can adapt your skills to the demand.
But what happens if you don't have any of these skills, but still want to pursue a career in VR? You start learning, of course!
How to prepare for a career in virtual reality
Fortunately enough, the Internet is present in our lives. Naturally, almost anybody has the possibility to start proper virtual reality job training on their own.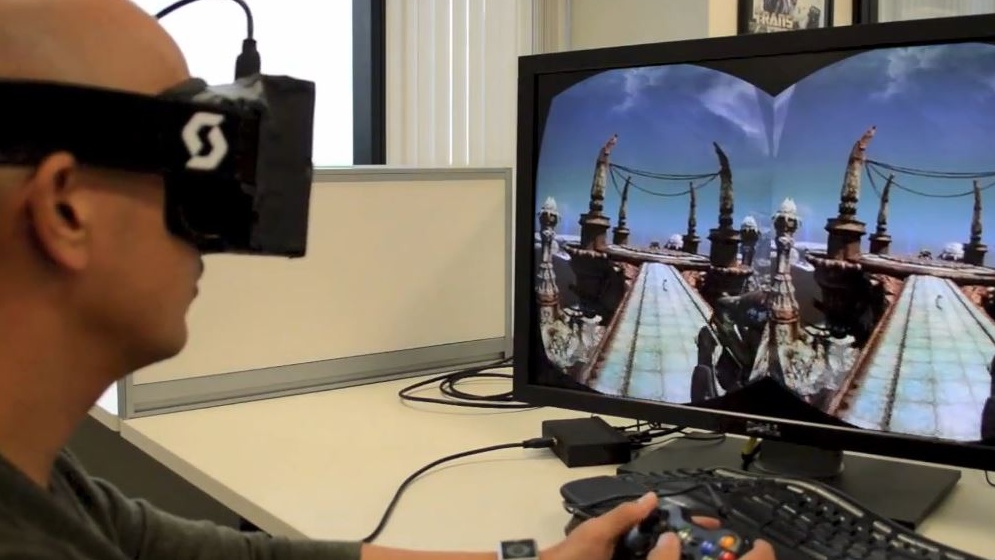 In order to make your mission easier, we've put together a short list of tips and resources which should definitely give you a head start. Let's see what we have for you guys…
Start with cross-training. If you are a 3D artist, you can start learning about animation as well, so you will end up with more than one skill set.

Follow everything about virtual reality. It doesn't matter if it's social media, niche websites or webinars. Assimilate as much information as you can.

Apply for a non-developer job in a VR company, as a start. Many of them offer various positions, like business analysts or testers, which are excellent for learning more about virtual reality.

Consider starting online courses.

Unity

or

Train Simple

are some great places where you can start.

Contribute to online communities, like

Polycount

or

Invision Blog

, as well as forums.

Tailor your skills to virtual reality. Look for job openings and ask hiring managers for guidance to start. A lot of them are willing to help.
Wrap-up
If you're looking forward to a career switch in 2017, VR might be just what you're looking for. It doesn't matter that you're a beginner or already have the skills required for a job in this domain. The Internet is here to offer you all the information you know!
Do you think that the demand for virtual reality jobs will keep growing or it's just a fad? Also, do you have anything to add to our list of resources, so we can make this guide even better? Let us know, by dropping a few lines in the comments section below!